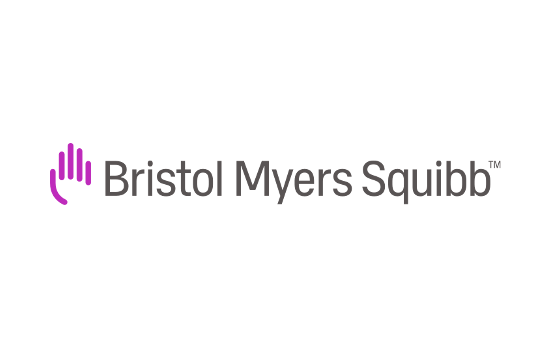 Bristol Myers Squibb Company (NYSE: BMY) today announced that Opdivo (nivolumab) 1 mg/kg plus Yervoy (ipilimumab) 3 mg/kg (injections for intravenous use) was approved by the U.S. Food and Drug Administration (FDA) to treat hepatocellular carcinoma (HCC) in patients who have been previously treated with sorafenib.1,2 Approval for this indication has been granted under accelerated approval based on overall response rate and duration of response seen in the Opdivo + Yervoy cohort of the Phase 1/2 CheckMate -040 trial.1,2,3 Continued approval for this indication may be contingent upon verification and description of clinical benefit in confirmatory trials.(1,2)
"HCC is an aggressive disease in need of different treatment approaches,"(4,5,6) said Anthony B. El-Khoueiry, M.D., lead investigator and associate professor of clinical medicine and phase I program director at the Keck School of Medicine, University of Southern California (USC) and the USC Norris Comprehensive Cancer Center. "The overall response rate observed in the Opdivo + Yervoy cohort of the CheckMate -040 trial underscores the potential of this dual immunotherapy as a possible treatment option for patients."(1)
In the CheckMate -040 cohort of HCC patients previously treated with sorafenib, after a minimum follow up of 28 months,(1) 33% (16/49; 95% CI: 20-48) of patients responded to treatment with Opdivo + Yervoy; 8% (4/49) had a complete response (CR) and 24% (12/49) had a partial response (PR).1 Duration of responses (DOR) ranged from 4.6 to 30.5+ months, with 88% lasting at least six months, 56% at least 12 months and 31% at least 24 months.(1) Overall response rate (ORR) and DOR were assessed by Blinded Independent Central Review (BICR) using Response Evaluation Criteria in Solid Tumors version 1.1 (RECIST v1.1).(1) ORR assessed by BICR using modified RECIST was 35% (17/49; 95% CI: 22-50), with a CR reported in 12% (6/49) of patients and a PR reported in 22% (11/49) of patients.(1)
Opdivo is associated with the following Warnings and Precautions including immune-mediated: pneumonitis, colitis, hepatitis, endocrinopathies, nephritis and renal dysfunction, skin adverse reactions, encephalitis, other adverse reactions; infusion-related reactions; embryo-fetal toxicity; and increased mortality in patients with multiple myeloma when Opdivo is added to a thalidomide analogue and dexamethasone, which is not recommended outside of controlled clinical trials.1 Please see the Important Safety Information section below, including Boxed WARNING for Yervoy (ipilimumab) regarding immune-mediated adverse reactions, as well as select safety information from CheckMate -040.
"The incidence of liver cancer is rising in the United States, and HCC is the most common and aggressive form of the disease,"(4,5,6,7,8,9) said Andrea Wilson, president and founder, Blue Faery: The Adrienne Wilson Liver Cancer Association. "Today's approval provides a new option for patients with HCC previously treated with sorafenib, giving the community more hope."(1)
Opdivo + Yervoy is the only dual immunotherapy approved by the FDA in this setting. The therapy features a potentially synergistic mechanism of action that targets two different checkpoints (PD-1 and CTLA-4) and works in complementary ways.(1)
"We recognize there is a critical need to provide patients with aggressive forms of cancer, like HCC, new treatment options that may offer clinically meaningful and ultimately durable responses," said Adam Lenkowsky, general manager and head, U.S., Oncology, Immunology, Cardiovascular, Bristol Myers Squibb. "Today's announcement builds on our legacy in pioneering immunotherapy treatments and is an important step in our commitment to transforming patients' lives through science."
Opdivo + Yervoy was granted Breakthrough Therapy Designation for this indication and a Priority Review from the FDA.
About the CheckMate -040 Trial Design
CheckMate -040 (NCT01658878) is a Phase 1/2 open-label study that included a cohort of patients with HCC who progressed on or were intolerant to sorafenib and received Opdivo + Yervoy.1,10 The trial included patients who were PD-L1 expressors and non-expressors.3 Key eligibility criteria included histologic confirmation of HCC and Child-Pugh Class A cirrhosis status.(1) Additional eligibility criteria included those who were infected with active HCV or active HBV, or were uninfected.(1,3) Patients with active autoimmune disease, brain metastasis, a history of hepatic encephalopathy, clinically significant ascites, infection with HIV, or active co-infection with HBV and HCV or HBV and HDV were excluded.(1) Patients with known fibrolamellar HCC, sarcomatoid HCC, and mixed cholangiocarcinoma and HCC were also excluded.(3) A total of 49 patients were treated with Opdivo 1 mg/kg IV and Yervoy 3 mg/kg IV every three weeks for four doses, followed by Opdivo 240 mg every two weeks until disease progression or unacceptable toxicity.(1) The major efficacy outcome was ORR, as assessed by BICR using RECIST v1.1 and mRECIST.(1) Duration of response was also assessed.(1)
Select Safety Profile from CheckMate -040 Study
The safety of Opdivo 1 mg/kg and Yervoy 3 mg/kg was evaluated in 49 patients.(1) Serious adverse reactions occurred in 59% of patients receiving Opdivo + Yervoy.(1) Treatment was discontinued in 29% of patients and delayed in 65% of patients for an adverse reaction.(1) Serious adverse reactions reported in ≥4% of patients were pyrexia, diarrhea, anemia, increased AST, adrenal insufficiency, ascites, esophageal varices hemorrhage, hyponatremia, increased blood bilirubin, and pneumonitis.(1) The most common adverse reactions (reported in ≥20% of patients) were rash (53%), pruritus (53%), musculoskeletal pain (41%), diarrhea (39%), cough (37%), decreased appetite (35%), fatigue (27%), pyrexia (27%), abdominal pain (22%), headache (22%), nausea (20%), dizziness (20%), hypothyroidism (20%), and weight decreased (20%).(1)
Please see U.S. Full Prescribing Information for OPDIVO and YERVOY, including Boxed WARNING regarding immune-mediated adverse reactions for YERVOY.
Bristol Myers Squibb: Advancing Oncology Research
At Bristol Myers Squibb, patients are at the center of everything we do. The focus of our research is to increase quality, long-term survival for patients and make cure a possibility. Through a unique multidisciplinary approach powered by translational science, we harness our deep scientific experience in oncology and Immuno-Oncology (I-O) research to identify novel treatments tailored to individual patient needs. Our researchers are developing a diverse, purposefully built pipeline designed to target different immune system pathways and address the complex and specific interactions between the tumor, its microenvironment and the immune system. We source innovation internally, and in collaboration with academia, government, advocacy groups and biotechnology companies, to help make the promise of transformational medicines, like I-O, a reality for patients.
About Bristol Myers Squibbs Patient Access Support
Bristol Myers Squibb remains committed to providing assistance so that cancer patients who need our medicines can access them and expedite time to therapy.
BMS Access Support®, the Bristol Myers Squibb patient access and reimbursement program, is designed to help appropriate patients initiate and maintain access to BMS medicines during their treatment journey. BMS Access Support offers benefit investigation, prior authorization assistance, as well as co-pay assistance for eligible, commercially insured patients.
About the Bristol Myers Squibb and Ono Pharmaceutical Collaboration
In 2011, through a collaboration agreement with Ono Pharmaceutical Co., Bristol Myers Squibb expanded its territorial rights to develop and commercialize Opdivo globally, except in Japan, South Korea and Taiwan, where Ono had retained all rights to the compound at the time. On July 23, 2014, Ono and Bristol Myers Squibb further expanded the companies' strategic collaboration agreement to jointly develop and commercialize multiple immunotherapies - as single agents and combination regimens - for patients with cancer in Japan, South Korea and Taiwan.
About Bristol Myers Squibb
Bristol Myers Squibb is a global biopharmaceutical company whose mission is to discover, develop and deliver innovative medicines that help patients prevail over serious diseases. For more information about Bristol Myers Squibb, visit us at BMS.com or follow us on LinkedIn, Twitter, YouTube, Facebook and Instagram.
Celgene and Juno Therapeutics are wholly owned subsidiaries of Bristol Myers Squibb Company. In certain countries outside the U.S., due to local laws, Celgene and Juno Therapeutics are referred to as, Celgene, a Bristol Myers Squibb company and Juno Therapeutics, a Bristol Myers Squibb company.
1. Opdivo Prescribing Information. Opdivo U.S. Product Information. Last updated: March 2020. Princeton, NJ: Bristol Myers Squibb Company.
2. Yervoy Prescribing Information. Yervoy U.S. Product Information. Last updated: March 2020. Princeton, NJ: Bristol Myers Squibb Company.
3. Yau T, Kang YK, Kim TY, et al. Nivolumab + Ipilimumab Combination Therapy in Patients With Advanced Hepatocellular Carcinoma: Results From CheckMate 040. Presentation at American Society of Clinical Oncology congress, May 31-June 4, 2019.
4. Kumari R, Sahu MK, Tripathy A, et al. Hepatocellular Carcinoma Treatment: Hurdles, Advances and Prospects. Hepatic Oncology. 2018;5(2):1-14.
5. Carusa S, Calatayud AL, Pilet J, et al. Analysis of Liver Cancer Cell Lines Identifies Agents With Likely Efficacy Against Hepatocellular Carcinoma and Markers of Response. Gastroenterology 2019;157:760–776.
6. Alqahtani A , Khan Z, Alloghbi A, et al. Hepatocellular Carcinoma: Molecular Mechanisms and Targeted Therapies. Medicina 2019; 9 (55):526.
7. Cronin KA , Lake AJ, Scott S, et al. Annual Report to the Nation on the Status of Cancer, Part I: National Cancer Statistics. Cancer. 2018; 2785-2800.
8. SEER. Liver and Intrahepatic Bile Duct Cancer, CSR 1975-2016. https://seer.cancer.gov/archive/csr/1975_2015/results_merged/sect_14_liver_bile.pdf. Accessed February 25, 2020.
9. American Cancer Society. What is Liver Cancer? https://www.cancer.org/cancer/liver-cancer/about/what-is-liver-cancer.html. Accessed February 25, 2020.
10. ClinicalTrials.gov. An Immuno-therapy Study to Evaluate the Effectiveness, Safety and Tolerability of Nivolumab or Nivolumab in Combination With Other Agents in Patients With Advanced Liver Cancer (CheckMate040). https://clinicaltrials.gov/ct2/show/NCT01658878 . Published August 7, 2012. Updated January 21, 2020. Accessed February 25, 2020.