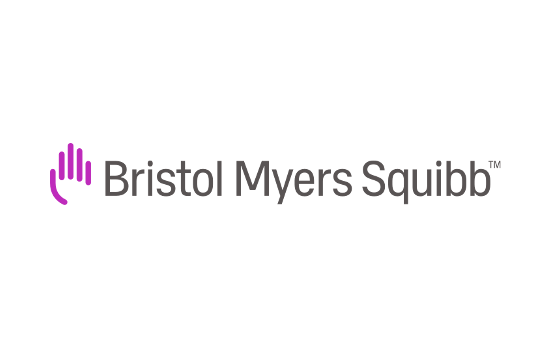 Bristol-Myers Squibb Company (NYSE: BMY) and LabCentral, an innovative, shared laboratory space designed as a launchpad for life-sciences and biotech startups, today announced that ReviveMed and Strand Therapeutics are the winners of Bristol-Myers Squibb's 2018 Golden Tickets for LabCentral. As a platinum sponsor of LabCentral, Bristol-Myers Squibb can select up to two innovative life-sciences and biotech startup companies per year of active sponsorship for "Golden Tickets," which underwrite the cost of one lab bench for one year in LabCentral's Kendall Square facility.
"ReviveMed and Strand Therapeutics are working to deliver innovative technologies that have the potential to impact patients with serious diseases, and we're pleased that Bristol-Myers Squibb's Golden Tickets will enable them to advance their research," said Percy Carter, MBA, Ph.D., head of Discovery Chemistry and Molecular Technologies, Bristol-Myers Squibb. "Our sponsorship of LabCentral underscores our commitment to life-science innovation within the vibrant Cambridge ecosystem. As we prepare for our own research site opening in Cambridge, we are excited by the opportunity for further interactions between LabCentral resident companies and Bristol-Myers Squibb researchers."
"It's been impressive to watch Leila Pirhaji and her ReviveMed team make progress toward their scientific and business milestones since arriving at LabCentral; they have immersed themselves fully in both the tangible and intangible resources our shared ecosystem offers," commented LabCentral Cofounder and President Johannes Fruehauf, M.D., Ph.D. "We're thrilled that Bristol-Myers Squibb has provided additional runway through the Golden Ticket, freeing up resources for ReviveMed to apply elsewhere. Strand Therapeutics are working on promising new technology for therapeutics and we look forward to welcoming them to the LabCentral community."
ReviveMed is pioneering an Artificial Intelligence (AI)-driven drug discovery platform by leveraging metabolomics. ReviveMed is working to overcome the difficulties of identifying a large set of metabolites for each patient, based on technology developed at MIT and published in Nature Methods. It further translates metabolomic data into novel therapeutic insights for drug and drug response biomarker discovery. Currently, ReviveMed is collaborating with pharmaceutical companies and pursuing internal drug discovery programs, initially focused on metabolic diseases.
The goal of Strand Therapeutics' mRNA programming technology is to make mRNA therapies safer and more effective by programming the location, timing, and intensity of therapeutic protein expression inside a patient's body using mRNA-encoded logic circuits. These circuits can implement cell-type specific expression by sensing and classifying the unique miRNA expression signatures of cells, as well as controlling the dosage of protein expression by responding to exogenously administered small molecules. The technology was developed at Massachusetts Institute of Technology, and published in Nature Biotechnology and Nature Chemical Biology.
About Bristol-Myers Squibb
Bristol-Myers Squibb is a global biopharmaceutical company whose mission is to discover, develop and deliver innovative medicines that help patients prevail over serious diseases.
About LabCentral
LabCentral is a first-of-its-kind shared laboratory workspace in the heart of the Kendall Square, Cambridge, biotech innovation hub, designed as a launchpad for high-potential life-sciences and biotech startups. It offers everything young companies need to begin lab operations immediately upon move-in and propel their science forward faster and more cost-efficiently. This includes: beautifully designed, fully permitted lab and office space, first-class facility and administrative support, skilled laboratory personnel, peer learning and networking opportunities, an expert speaker series - as well as critical access to potential funders and industry partners. A private, nonprofit institution, its first site opened in 2013, with support from real-estate partner, MIT. Founding sponsors include Johnson & Johnson Innovation, the Massachusetts Life Sciences Center, Roche, and Triumvirate Environmental. To accommodate demand for growing startups, LabCentral expanded its original site to double the original size in the fall of 2017, and, with support from Pfizer, opened LabCentral 610 at the end of the year. LabCentral now has capacity to serve a total of ~450 scientists and entrepreneurs in about 70 companies across its two-building campus. In 2017, it also added the LabCentral Learning Lab for STEM programming to help inspire the next generation of science entrepreneurs.