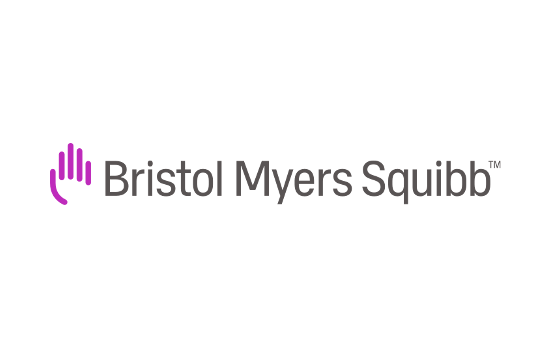 Bristol-Myers Squibb Company (NYSE: BMY) and Compugen (NASDAQ: CGEN) today announced the companies have entered into a clinical trial collaboration to evaluate the safety and tolerability of Compugen's COM701, an investigational anti-PVRIG antibody, in combination with Bristol-Myers Squibb's programmed death-1 (PD-1) immune checkpoint inhibitor Opdivo (nivolumab), in patients with advanced solid tumors. In conjunction with this collaboration, Bristol-Myers Squibb will make a $12 million equity investment in Compugen.
Compugen will sponsor the ongoing two-part Phase 1 trial, which includes the evaluation of the combination of COM701 and Opdivo in four tumor types, including non-small cell lung, ovarian, breast and endometrial cancer. The collaboration is also designed to address potential future combinations, including trials sponsored by Bristol-Myers Squibb to investigate combined inhibition of checkpoint mechanisms, such as PVRIG and TIGIT. The clinical combination of multiple immune checkpoint inhibition is designed to test the biological rationale of the PVRIG pathway and the synergistic activity demonstrated in preclinical models.
"We are excited to have Bristol-Myers Squibb, the global leader in immuno-oncology, as a collaborator and strategic investor in Compugen," said Anat Cohen-Dayag, Ph.D., President and CEO of Compugen Ltd. "This collaboration gives Compugen access to Bristol-Myers Squibb's Opdivo, enabling the evaluation of COM701 plus a PD-1 inhibitor and potentially accelerating the timeline for clinical testing of COM701 as part of other novel combinations."
"Our goal is to evaluate whether the innovative combination of COM701 with Opdivo is safe and active in various tumor types," said Fouad Namouni, M.D., Head of Development, Oncology, Bristol-Myers Squibb. "We look forward to building a strong collaboration with Compugen and addressing significant unmet needs."
Under the terms of the share purchase agreement, Bristol-Myers Squibb will make a $12 million investment in Compugen comprised of 2,424,243 shares of Compugen stock purchased at $4.95 per share, representing a 33% premium over the average closing price on the last 20 NASDAQ trading days. The investment is expected to close on or about October 12, 2018, subject to closing conditions.
About COM701
COM701 is a humanized antibody that binds with high affinity to PVRIG, a novel B7/CD28-like immune checkpoint target candidate discovered by Compugen, blocking the interaction with its ligand, PVRL2. Blockade of PVRIG by COM701 has demonstrated potent, reproducible enhancement of T cell activation, consistent with the desired mechanism of action of activating T cells in the tumor microenvironment to generate anti-tumor immune responses. In addition, COM701 combined with antagonist anti-PD-1 antibodies has demonstrated synergistic effects on human T cell stimulation, indicating an intersection of the PVRIG and PD-1 inhibitory pathways and the potential of these combinations to further enhance immune response against tumors.
PVRIG and TIGIT constitute parallel immune checkpoint pathways that counteract DNAM-1, a costimulatory molecule on T cells and NK cells. Preclinical data for COM701 suggest that PVRIG may be a dominant checkpoint in diverse patient populations with tumors that express elevated PVRL2 as compared to expression of the TIGIT ligand PVR. This include patients with breast, endometrial, and ovarian cancers. In addition, expression studies show that PVRIG, TIGIT, and their respective ligands, are expressed in a broad variety of tumor types, such as those noted above, as well as lung, kidney, and head & neck cancers. In these tumors the blockade of both TIGIT and PVRIG may be required to sufficiently stimulate an anti-tumor immune response, with or without additional PD-1 pathway blockade.
About Opdivo
Opdivo is a programmed death-1 (PD-1) immune checkpoint inhibitor that is designed to uniquely harness the body's own immune system to help restore anti-tumor immune response. By harnessing the body's own immune system to fight cancer, Opdivo has become an important treatment option across multiple cancers.
Opdivo's leading global development program is based on Bristol-Myers Squibb's scientific expertise in the field of Immuno-Oncology and includes a broad range of clinical trials across all phases, including Phase 3, in a variety of tumor types. To date, the Opdivo clinical development program has enrolled more than 25,000 patients. The Opdivo trials have contributed to gaining a deeper understanding of the potential role of biomarkers in patient care, particularly regarding how patients may benefit from Opdivo across the continuum of PD-L1 expression.
In July 2014, Opdivo was the first PD-1 immune checkpoint inhibitor to receive regulatory approval anywhere in the world. Opdivo is currently approved in more than 60 countries, including the United States, the European Union, and Japan. In October 2015, the company's Opdivo and Yervoy combination regimen was the first Immuno-Oncology combination to receive regulatory approval for the treatment of metastatic melanoma and is currently approved in more than 50 countries, including the United States and the European Union.
Please see Full Prescribing Information for OPDIVO and YERVOY, including Boxed WARNING regarding immune-mediated adverse reactions for YERVOY
About Bristol-Myers Squibb
Bristol-Myers Squibb is a global biopharmaceutical company whose mission is to discover, develop and deliver innovative medicines that help patients prevail over serious diseases.
About Compugen
Compugen is a therapeutic discovery and development company utilizing its broadly applicable predictive discovery infrastructure to identify novel drug targets and develop first-in-class therapeutics in the field of cancer immunotherapy. The Company's therapeutic pipeline consists of immuno-oncology programs against novel drug targets it has discovered, including T cell immune checkpoints and myeloid target programs. Compugen's business model is to selectively enter into collaborations for its novel targets and related drug product candidates at various stages of research and development. The Company is headquartered in Israel with R&D facilities in both Israel and South San Francisco, CA. Compugen's ordinary shares are listed on Nasdaq and the Tel Aviv Stock Exchange under the ticker symbol CGEN.