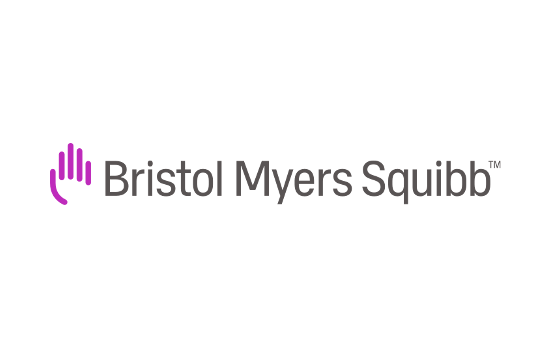 The Bristol-Myers Squibb-Pfizer Alliance will present 15 Eliquis® (apixaban) posters at the ESC Congress 2018 held in Munich, Germany, August 25-29, 2018. Nine of the posters to be presented are new analyses from the global real-world data (RWD) program, ACROPOLIS™ (Apixaban ExperienCe Through Real-WOrld POpuLatIon Studies), exploring the effectiveness and safety of anticoagulants, including Eliquis, among patients with non-valvular atrial fibrillation. These data add to the growing body of real-world evidence for Eliquis, which now includes a sample size of more than 970,000 lives.
The analyses that will be presented at the ESC Congress 2018 as part of ACROPOLIS will offer new insights on patients who have non-valvular atrial fibrillation and a range of comorbidities. The analyses explore other important topics such as healthcare costs, including hospitalization due to bleeding.
"There remains a significant need for data on the treatment responses of patients treated with Eliquis, warfarin or other direct oral anticoagulants in routine clinical practice. This includes patients who present with additional risk factors compounding their risk for non-valvular atrial fibrillation-associated stroke," said Dr. Christoph Koenen, Head of Cardiovascular Development, Bristol-Myers Squibb. "The sample size of nearly one million analyzed through the ACROPOLIS program can help uncover new aspects of the care experience."
"The real-world evidence generated from data collected in routine medical practice complements the clinical trial data we have for patients treated with Eliquis," said Dr. Rory O'Connor, Chief Medical Officer, Pfizer Internal Medicine. "The ACROPOLIS program and its continued growth is a pivotal part of the BMS-Pfizer Alliance's commitment to expanding the body of evidence related to the use of oral anticoagulants."
The ACROPOLIS program provides a robust source of complementary information to healthcare professionals. The source and type of RWD may limit how results and endpoints can be applied to the overall patient population. RWD are not to be used as stand-alone evidence for healthcare decision making.
About ARISTOTLE
ARISTOTLE (Apixaban for Reduction In STroke and Other ThromboemboLic Events in Atrial Fibrillation) was designed to evaluate the efficacy and safety of Eliquis versus warfarin for the prevention of stroke or systemic embolism. In ARISTOTLE, 18,201 patients were randomized (9,120 patients to Eliquis and 9,081 to warfarin). ARISTOTLE was an active-controlled, randomized, double-blind, multi-national trial in patients with nonvalvular atrial fibrillation or atrial flutter, and at least one additional risk factor for stroke. Patients were randomized to treatment with Eliquis 5 mg orally twice daily (or 2.5 mg twice daily in selected patients, representing 4.7 percent of all patients) or warfarin (target INR range 2.0-3.0), and followed for a median of 1.8 years.
About the Bristol-Myers Squibb/Pfizer Collaboration
In 2007, Pfizer and Bristol-Myers Squibb entered into a worldwide collaboration to develop and commercialize apixaban, an oral anticoagulant discovered by Bristol-Myers Squibb. This global alliance combines Bristol-Myers Squibb's long-standing strengths in cardiovascular drug development and commercialization with Pfizer's global scale and expertise in this field.
About Bristol-Myers Squibb
Bristol-Myers Squibb is a global biopharmaceutical company whose mission is to discover, develop and deliver innovative medicines that help patients prevail over serious diseases. For more information about Bristol-Myers Squibb, visit us at BMS.com or follow us on LinkedIn, Twitter, YouTube and Facebook.
About Pfizer Inc.: Working together for a healthier world®
At Pfizer, we apply science and our global resources to bring therapies to people that extend and significantly improve their lives. We strive to set the standard for quality, safety and value in the discovery, development and manufacture of health care products. Our global portfolio includes medicines and vaccines as well as many of the world's best-known consumer health care products. Every day, Pfizer colleagues work across developed and emerging markets to advance wellness, prevention, treatments and cures that challenge the most feared diseases of our time. Consistent with our responsibility as one of the world's premier innovative biopharmaceutical companies, we collaborate with health care providers, governments and local communities to support and expand access to reliable, affordable health care around the world. For more than 150 years, we have worked to make a difference for all who rely on us.