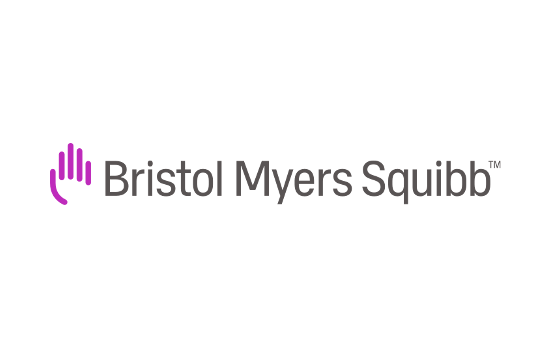 Bristol-Myers Squibb Company (NYSE: BMY) today announced a worldwide collaboration with Janssen Pharmaceuticals, Inc. (Janssen) on a Factor XIa (FXIa) inhibitor program that includes the development and commercialization of Bristol-Myers Squibb's Factor XIa (FXIa) inhibitor, BMS-986177, an investigational anticoagulant compound being studied for prevention and treatment of major thrombotic conditions. The companies are expected to advance BMS-986177 into Phase 2 clinical trials in the second half of 2018 for the study of secondary stroke prevention.
Thrombotic disorders include cardiovascular conditions such as coronary artery disease, stroke and peripheral artery disease. BMS-986177 is an inhibitor of Factor XIa, and is being explored for its potential to improve upon the standard of care by reducing the risk of vascular events - without increasing the risk of bleeding - in patients with thrombotic disorders.
"At Bristol-Myers Squibb, we are rooted in our commitment to patients with cardiovascular disease. We are proud to partner with Janssen on our shared vision for advancing cutting-edge science to develop potential new treatments such as BMS-986177 for serious cardiovascular disease," said Tom Lynch, M.D., executive vice president and chief scientific officer, Bristol-Myers Squibb. "By combining the strength of our companies' extensive expertise in the development and commercialization of cardiovascular treatments, we can maximize the potential of FXIa inhibition."
Bristol-Myers Squibb has a strong heritage of pioneering research and advancing the development of novel compounds to address areas of high unmet need for patients with serious cardiovascular conditions. The collaboration will leverage both companies' resources and expertise to establish a broad development program across multiple indications.
Janssen will pay Bristol-Myers Squibb an upfront sum along with potential development and regulatory milestone payments. The companies will share development costs and commercial profits and losses. Additional terms of the agreement were not disclosed.
About Factor XIa
Factor XIa (FXIa) plays a key role in the activation and amplification of the coagulation cascade via the intrinsic pathway.i It was first noticed as a potential approach to thrombosis because people with little or no FXIa (Hemophilia C) show virtually no untoward bleeding in the absence of a major injury or surgery. Further, a small study of Hemophilia C patients showed a lower risk of stroke. Conversely, elevated levels of FXI /FXIa are a risk factor for stroke and venous thromboembolism.
Preclinical and early clinical studies suggest that selectively inhibiting the intrinsic branch of the coagulation cascade at an upstream protease such as FXIa could be a key strategy to reducing the risk of vascular events without increasing the risk of bleeding.
About Bristol-Myers Squibb
Bristol-Myers Squibb is a global biopharmaceutical company whose mission is to discover, develop and deliver innovative medicines that help patients prevail over serious diseases.