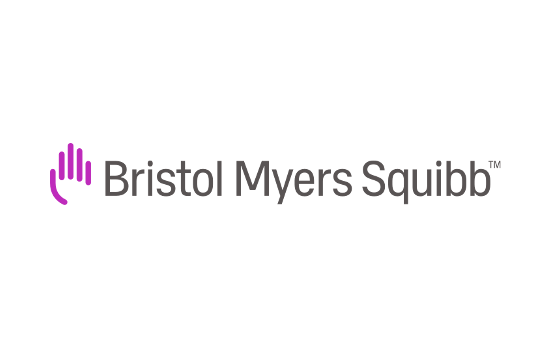 Bristol-Myers Squibb Company (NYSE:BMY) announced the U.S. Food and Drug Administration (FDA) has approved a supplemental Biologics License Application (sBLA) updating the Opdivo ® (nivolumab) dosing schedule to include 480 mg infused every four weeks (Q4W) for a majority of approved indications. (1) This approval will provide health care professionals the flexibility to customize patient care with the option of using the newly approved Q4W (480 mg) flat dose in addition to the previously available option of every two weeks (Q2W) at 240 mg, now available in a new 240 mg vial.(1) Opdivo also was approved for a shorter 30-minute infusion across all approved indications.(1) Dosing schedule updates for an additional approved indication for Opdivo may be submitted to the FDA in the future.
"At Bristol-Myers Squibb, we are united in our mission to fight cancer from all angles and recognize every patient has unique needs. From the introduction of our first Immuno-Oncology agent through today's approval of flexible dosing options at two- or four-week intervals, we are relentless in pursuing innovative options for the cancer community," said Johanna Mercier, head, U.S. Commercial, Bristol-Myers Squibb. "With this approval, we now offer the most robust range of dosing options for an Immuno-Oncology medicine, providing enhanced flexibility to help address each patient's specific needs."
Bristol-Myers Squibb's strong heritage in Immuno-Oncology underpins this approval, which builds on the company's experience in developing agents that use the body's own immune system to help fight cancers. The Q4W (480 mg) flat dose option is approved for the following indications for Opdivo:
Metastatic melanoma (monotherapy or monotherapy phase after combination treatment with Yervoy ® [ipilimumab])(1,2)
Previously treated metastatic non-small cell lung cancer(1)
Advanced renal cell carcinoma following prior anti-angiogenic therapy(1)
Previously treated locally advanced or metastatic urothelial carcinoma following disease progression during or after platinum-based chemotherapy(1)
Classical Hodgkin lymphoma following relapse/progression after autologous hematopoietic stem cell transplantation (HSCT) and brentuximab vedotin, or three or more lines of systemic therapy that includes autologous HSCT(1)
Recurrent/metastatic squamous cell carcinoma of the head and neck following platinum-based therapy(1)
Hepatocellular carcinoma after prior sorafenib therapy(1)
Adjuvant therapy for patients with completely resected melanoma with lymph node involvement or metastatic disease(1)
Opdivo is associated with the following Warnings and Precautions including immune-mediated: pneumonitis, colitis, hepatitis, endocrinopathies, nephritis and renal dysfunction, skin adverse reactions, encephalitis, other adverse reactions; infusion reactions; complications of allogeneic HSCT after Opdivo; and embryo-fetal toxicity.(1)
"We continuously learn new ways to individualize treatment with Immuno-Oncology therapies, and in my experience, what works for one patient may not be optimal for another,"(3) said Jeffrey S. Weber, M.D., Ph.D., deputy director of the Perlmutter Cancer Center at NYU Langone Health and professor of medicine at NYU School of Medicine. "For instance, some patients may need the support of two-week visits with their health care team, while for others, a four-week interval may be more appropriate and better suited to their treatment needs.(4) With this approval, we now have additional ways to help tailor patient care."
Please see U.S. Full Prescribing Information for OPDIVO and YERVOY, including Boxed WARNING regarding immune-mediated adverse reactions for YERVOY.
About the Opdivo Clinical Development Program
Bristol-Myers Squibb's global development program is founded on scientific expertise in the field of Immuno-Oncology and includes a broad range of clinical trials studying Opdivo, across all phases, including Phase 3, in a variety of tumor types. To date, the Opdivo clinical development program has enrolled more than 25,000 patients.
Bristol-Myers Squibb & Immuno-Oncology: Advancing Oncology Research
At Bristol-Myers Squibb, patients are at the center of everything we do. Our vision for the future of cancer care is focused on researching and developing transformational Immuno-Oncology (I-O) medicines for hard-to-treat cancers that could potentially improve outcomes for these patients.
We are leading the scientific understanding of I-O through our extensive portfolio of investigational compounds and approved agents. Our differentiated clinical development program is studying broad patient populations across more than 50 types of cancers with 14 clinical-stage molecules designed to target different immune system pathways. Our deep expertise and innovative clinical trial designs position us to advance I-O/I-O, I-O/chemotherapy, I-O/targeted therapies and I-O/radiation therapies across multiple tumors and potentially deliver the next wave of therapies with a sense of urgency. We also continue to pioneer research that will help facilitate a deeper understanding of the role of immune biomarkers and how patients' tumor biology can be used as a guide for treatment decisions throughout their journey.
We understand making the promise of I-O a reality for the many patients who may benefit from these therapies requires not only innovation on our part but also close collaboration with leading experts in the field. Our partnerships with academia, government, advocacy and biotech companies support our collective goal of providing new treatment options to advance the standards of clinical practice.
About Bristol-Myers Squibb's Patient Access Support
Bristol-Myers Squibb remains committed to providing assistance so that cancer patients who need our medicines can access them and expedite time to therapy.
BMS Access Support®, the Bristol-Myers Squibb patient access and reimbursement program, is designed to help appropriate patients initiate and maintain access to BMS medicines during their treatment journey. BMS Access Support offers benefit investigation, prior authorization assistance and co-pay assistance for eligible, commercially insured patients.
About the Bristol-Myers Squibb and Ono Pharmaceutical Collaboration
In 2011, through a collaboration agreement with Ono Pharmaceutical Co., Bristol-Myers Squibb expanded its territorial rights to develop and commercialize Opdivo globally except in Japan, South Korea and Taiwan, where Ono had retained all rights to the compound at the time. On July 23, 2014, Ono and Bristol-Myers Squibb further expanded the companies' strategic collaboration agreement to jointly develop and commercialize multiple immunotherapies - as single agents and combination regimens - for patients with cancer in Japan, South Korea and Taiwan.
About Bristol-Myers Squibb
Bristol-Myers Squibb is a global biopharmaceutical company whose mission is to discover, develop and deliver innovative medicines that help patients prevail over serious diseases.
1. Opdivo Prescribing Information. Opdivo U.S. Product Information. Last updated: March 2018. Princeton, NJ: Bristol-Myers Squibb Company.
2. Yervoy Prescribing Information. Yervoy U.S. Product Information. Last updated: July 2017. Princeton, NJ: Bristol-Myers Squibb Company.
3. American Cancer Society. Managing Cancer as a Chronic Illness. https://www.cancer.org/treatment/survivorship-during-and-after-treatment/when-cancer-doesnt-go-away.html. Accessed March 2, 2018.
4. Zhao X, Ivaturi V, Gopalakrishnan M, et al. A model-based exposure-response (ER) assessment of a nivolumab (NIVO) 4-weekly (Q4W) dosing schedule across multiple tumor types. Cancer Res. 2017 Jul; 77 Suppl:13.