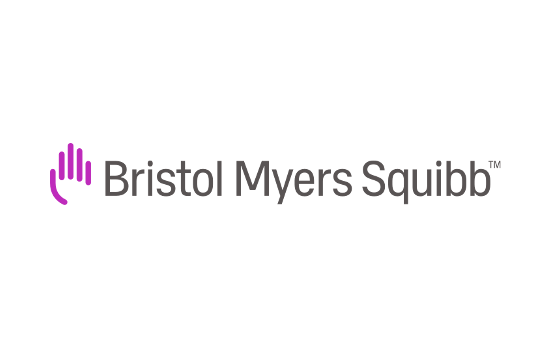 Bristol-Myers Squibb Company (NYSE:BMY) and Pfizer Inc. (NYSE:PFE) plan to release real-world data (RWD) analyses of outcomes associated with direct oral anticoagulants (DOAC) among non-valvular atrial fibrillation (NVAF) patients using the U.S. Medicare database - the nation's largest insurer handling more than one billion total claims per year(1) - as well as the Department of Defense (DoD) Military Health System (MHS) during the 2017 American Heart Association (AHA) Scientific Sessions, November 11-15 in Anaheim, California.
The RWD analysis of the DoD MHS database evaluates all-cause, stroke/systemic embolism (S/SE) and major bleeding (MB)-related medical costs associated with Eliquis ® (apixaban), warfarin and other DOACs among NVAF patients. Two analyses of the Medicare database evaluate the risk of S/SE and rates of MB in elderly NVAF patients, with one of these analyses focusing on those patients with concomitant coronary artery disease/peripheral arterial disease (CAD/PAD). Since CAD/PAD are comorbidities that substantially increase the risk of future cardiovascular events in patients with NVAF,(2) this analysis also evaluates major adverse cardiac events (MACE).
"A clearer understanding of the outcomes of comorbid NVAF populations in routine clinical practice may help inform a patient's treatment course," said Renato Lopes, M.D., PhD, Professor of Medicine, Duke University School of Medicine. "More information is needed around stroke and cardiovascular outcomes for NVAF patients with concomitant CAD and PAD, and further exploring DOACs and their association with outcomes such as stroke, major bleeding and MACE events in NVAF patients is an important step towards providing additional information to physicians when considering treatment decisions."
These analyses stem from the Bristol-Myers Squibb (BMS)-Pfizer Alliance global RWD analysis program, ACROPOLIS™ (Apixaban ExperienCe Through Real-WOrld POpuLatIon Studies), reflecting the BMS-Pfizer Alliance's continued commitment to grow the body of evidence around the stroke risk reduction effects and other outcomes associated with Eliquis in highly representative patient groups and common clinical settings. Eliquis is a prescription medicine indicated to reduce the risk of S/SE in patients with NVAF.
It is important to note that Eliquis can cause bleeding that can be serious. In addition, premature discontinuation of Eliquis increases the risk of thrombotic events, and epidural or spinal hematomas may occur in patients treated with Eliquis who are receiving neuraxial anesthesia or undergoing spinal puncture. These hematomas may result in long-term or permanent paralysis. Please see full indications and important safety information for Eliquis later in the press release.
"The ACROPOLIS analyses being presented at AHA this year exemplify the BMS-Pfizer Alliance's focus on providing insights that can support decision-making by healthcare systems, providers and payers," said Christoph Koenen, M.D., MBA, VP, Development Lead, Eliquis, Bristol-Myers Squibb. "Analyses of the potential comparative effectiveness and costs associated with Eliquis, warfarin and other oral anticoagulants in comorbid NVAF patients can serve as helpful insights to physicians as well as stakeholders across the healthcare delivery spectrum."
Studies have shown that approximately 18 percent of patients with NVAF had concomitant vascular disease (CAD/PAD). The presence of PAD in patients with NVAF has been associated with higher rates of mortality, cardiovascular events and stroke. Similarly, atherosclerosis (plaque buildup that causes CAD) in patients with NVAF carries a higher risk of cardiovascular events (including cardiovascular death, myocardial infarction, stroke, and hospitalization for an atherothrombotic event).(3)
"The BMS-Pfizer Alliance is committed to investigating a wide range of NVAF patient populations, including those at higher risk for stroke such as those with concomitant CAD and PAD," said Dr. Rory O'Connor, Chief Medical Officer, Pfizer Internal Medicine. "Using insights from routine clinical practice that are not always captured in the controlled environments inherent to clinical trials, these real-world data analyses aim to broaden the knowledge base around the safety and effectiveness of Eliquis and other DOACs in reducing the risk of stroke and other cardiovascular events in diverse NVAF patient populations."
Abstract titles and presentation times of the DoD MHS analysis and the two Medicare analyses are as follows:
Comparisons of All-Cause, Stroke- and Major Bleeding-Related Medical Costs Among Non-Valvular Atrial Fibrillation Patients Who Initiated Oral Anticoagulation Therapies in the U.S. Department of Defense Military Health System - November 12, from 3:15 p.m. to 4:30 p.m. PST
Risk of Stroke and Major Bleeding for Dabigatran, Rivaroxaban, and Warfarin Compared to Apixaban Among Non-Valvular Atrial Fibrillation Patients in the United States Medicare Population - November 13, from 3:00 p.m. to 4:15 p.m. PST
Effectiveness and Safety of Apixaban versus Other Oral Anticoagulants in Older Adults With Non-Valvular Atrial Fibrillation and Concomitant Coronary Artery Disease or Peripheral Arterial Disease - November 14, from 10:30 a.m. to 11:45 a.m. PST
As observational studies lack randomization, they can only analyze associations and not causality. In these studies, comparisons between groups of patients can be subject to potential selection bias and other limitations such as confounding. The source and type of database may also limit the ability to generalize the results and endpoints to the overall population. Therefore, real-world data should not be used as stand-alone evidence for treatment evaluation.
About Eliquis
Eliquis (apixaban) is an oral selective Factor Xa inhibitor. By inhibiting Factor Xa, a key blood clotting protein, Eliquis decreases thrombin generation and blood clot formation. Eliquis is approved for multiple indications in the U.S. based on efficacy and safety data from multiple Phase 3 clinical trials. Eliquis is a prescription medicine indicated to reduce the risk of stroke and systemic embolism in patients with nonvalvular atrial fibrillation (NVAF); for the prophylaxis of deep vein thrombosis (DVT), which may lead to pulmonary embolism (PE), in patients who have undergone hip or knee replacement surgery; for the treatment of DVT and PE; and to reduce the risk of recurrent DVT and PE, following initial therapy.
About ACROPOLIS™
ACROPOLIS™ (Apixaban ExperienCe Through Real-WOrld POpuLatIon Studies) is the Eliquis (apixaban) global real-world data program designed to generate additional evidence from routine clinical practice settings to further inform healthcare decision makers, including healthcare providers and payers. The ACROPOLIS program will include retrospective, outcomes-based analyses from over 10 databases around the world, including medical records, medical and pharmacy health insurance claims data, and national health data systems.
Analyses of real-world data allow for a broader understanding of patient outcomes associated with Eliquis outside of the clinical trial setting, as well as insight into other measures of healthcare delivery, such as hospitalization and costs.
About ARISTOTLE
ARISTOTLE (Apixaban for Reduction In STroke and Other ThromboemboLic Events in Atrial Fibrillation) was designed to evaluate the efficacy and safety of Eliquis versus warfarin for the prevention of stroke or systemic embolism. In ARISTOTLE, 18,201 patients were randomized (9,120 patients to Eliquis and 9,081 to warfarin). ARISTOTLE was an active-controlled, randomized, double-blind, multi-national trial in patients with nonvalvular atrial fibrillation or atrial flutter, and at least one additional risk factor for stroke. Patients were randomized to treatment with Eliquis 5 mg orally twice daily (or 2.5 mg twice daily in selected patients, representing 4.7 percent of all patients) or warfarin (target INR range 2.0-3.0), and followed for a median of 1.8 years.
About the Bristol-Myers Squibb/Pfizer Collaboration
In 2007, Pfizer and Bristol-Myers Squibb entered into a worldwide collaboration to develop and commercialize apixaban, an oral anticoagulant discovered by Bristol-Myers Squibb. This global alliance combines Bristol-Myers Squibb's long-standing strengths in cardiovascular drug development and commercialization with Pfizer's global scale and expertise in this field.
About Bristol-Myers Squibb
Bristol-Myers Squibb is a global biopharmaceutical company whose mission is to discover, develop and deliver innovative medicines that help patients prevail over serious diseases.
About Pfizer Inc.: Working together for a healthier world ®
At Pfizer, we apply science and our global resources to bring therapies to people that extend and significantly improve their lives. We strive to set the standard for quality, safety and value in the discovery, development and manufacture of health care products. Our global portfolio includes medicines and vaccines as well as many of the world's best-known consumer health care products. Every day, Pfizer colleagues work across developed and emerging markets to advance wellness, prevention, treatments and cures that challenge the most feared diseases of our time. Consistent with our responsibility as one of the world's premier innovative biopharmaceutical companies, we collaborate with health care providers, governments and local communities to support and expand access to reliable, affordable health care around the world. For more than 150 years, we have worked to make a difference for all who rely on us.
1. Centers for Medicare & Medicaid Services. CMS press toolkit (webpage). Accessed on October 12, 2017. https://www.cms.gov/Newsroom/PressToolkit.html
2. Bjerring Olesen, J., Gislason, G. H., Torp-Pedersen, C. and Lip, G. Y. H. (2012), Atrial Fibrillation and Vascular Disease - A Bad Combination. Clin Cardiol, 35: S15–S20. doi:10.1002/clc.20955
3. Bjerring Olesen, J., Gislason, G. H., Torp-Pedersen, C. and Lip, G. Y. H. (2012), Atrial Fibrillation and Vascular Disease - A Bad Combination. Clin Cardiol, 35: S15–S20. doi:10.1002/clc.20955