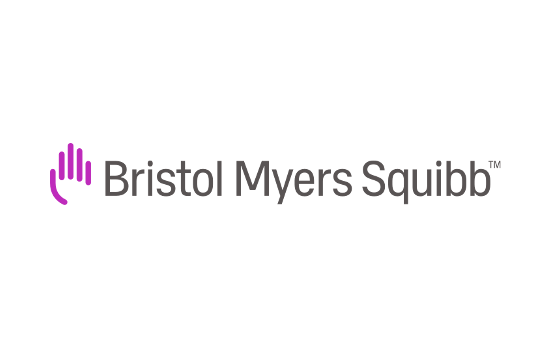 Bristol-Myers Squibb Company (NYSE: BMY) announced that the U.S. Food and Drug Administration (FDA) has accepted for priority review its supplemental Biologics License Application (sBLA) for Opdivo (nivolumab) to treat patients with melanoma who are at high risk of disease recurrence following complete surgical resection. The FDA also previously granted Breakthrough Therapy Designation for this application, which is the seventh indication for which Opdivo has received this designation.
"Priority review of our sBLA and the granting of breakthrough designation are positive steps forward in our goal to address the high unmet need that exists among patients with resected advanced melanoma, many of whom experience disease recurrence," said Murdo Gordon, executive vice president and chief commercial officer, Bristol-Myers Squibb.
The application is based on data from the ongoing Phase 3 CheckMate -238 study, which evaluated Opdivo in patients who have undergone complete resection of stage IIIb/c or stage IV melanoma. In the study, Opdivo 3 mg/kg met the primary endpoint by significantly decreasing the risk of disease recurrence compared to Yervoy (ipilimumab) 10 mg/kg, an FDA-approved treatment for stage III adjuvant melanoma. The results of the study were recently presented at the European Society for Medical Oncology (ESMO) 2017 Congress and published simultaneously in the New England Journal of Medicine.
The Breakthrough Therapy Designation is an FDA program intended to expedite the development and review of medicines with early signals of potential clinical benefit in serious diseases to help ensure patients have access to new therapies as soon as possible.
About CheckMate -238
CheckMate -238 is an ongoing phase 3, randomized double-blind study of Opdivo versus Yervoy in patients who have undergone complete resection of stage IIIb/c or stage IV melanoma. The trial randomized 906 patients 1:1 to receive either Opdivo 3 mg/kg intravenously (IV) every two weeks or Yervoy 10 mg/kg IV every three weeks for four doses and then every 12 weeks starting at week 24. Patients were treated until disease recurrence, unacceptable toxicity or consent withdrawal for up to one year. The primary endpoint is RFS defined as the time between randomization and the date of first recurrence or death. Secondary endpoints include overall survival, recurrence free survival by PD-L1 tumor expression, quality of life and safety.
Adjuvant Therapy in Melanoma
Melanoma is separated into five staging categories (stages 0 to 4) based on the in-situ feature, thickness and ulceration of the tumor, whether the cancer has spread to the lymph nodes, and how far the cancer has spread beyond lymph nodes.
Stage III melanoma has reached the regional lymph nodes but has not yet spread to distant lymph nodes or to other parts of the body (metastasized), and requires surgical resection of the primary tumor as well as the involved lymph nodes. Some patients may also be treated with adjuvant therapy. Despite surgical intervention and possible adjuvant treatment, most patients experience disease recurrence and progress to metastatic disease. By five years, the majority of stage IIIb and IIIc patients (68% and 89%, respectively) experience disease recurrence.
Bristol-Myers Squibb & Immuno-Oncology: Advancing Oncology Research
At Bristol-Myers Squibb, patients are at the center of everything we do. Our vision for the future of cancer care is focused on researching and developing transformational Immuno-Oncology (I-O) medicines for hard-to-treat cancers that could potentially improve outcomes for these patients.
We are leading the scientific understanding of I-O through our extensive portfolio of investigational compounds and approved agents. Our differentiated clinical development program is studying broad patient populations across more than 50 types of cancers with 14 clinical-stage molecules designed to target different immune system pathways. Our deep expertise and innovative clinical trial designs position us to advance the I-O/I-O, I-O/chemotherapy, I-O/targeted therapies and I-O radiation therapies across multiple tumors and potentially deliver the next wave of therapies with a sense of urgency. We also continue to pioneer research that will help facilitate a deeper understanding of the role of immune biomarkers and how a patient's tumor biology can be used as a guide for treatment decisions throughout their journey.
We understand making the promise of I-O a reality for the many patients who may benefit from these therapies requires not only innovation on our part but also close collaboration with leading experts in the field. Our partnerships with academia, government, advocacy and biotech companies support our collective goal of providing new treatment options to advance the standards of clinical practice.
About Opdivo
Opdivo is a programmed death-1 (PD-1) immune checkpoint inhibitor that is designed to uniquely harness the body's own immune system to help restore anti-tumor immune response. By harnessing the body's own immune system to fight cancer, Opdivo has become an important treatment option across multiple cancers.
Opdivo's leading global development program is based on Bristol-Myers Squibb's scientific expertise in the field of Immuno-Oncology and includes a broad range of clinical trials across all phases, including Phase 3, in a variety of tumor types. To date, the Opdivo clinical development program has enrolled more than 25,000 patients. The Opdivo trials have contributed to gaining a deeper understanding of the potential role of biomarkers in patient care, particularly regarding how patients may benefit from Opdivo across the continuum of PD-L1 expression.
In July 2014, Opdivo was the first PD-1 immune checkpoint inhibitor to receive regulatory approval anywhere in the world. Opdivo is currently approved in more than 60 countries, including the United States, the European Union and Japan. In October 2015, the company's Opdivo and Yervoy combination regimen was the first Immuno-Oncology combination to receive regulatory approval for the treatment of metastatic melanoma and is currently approved in more than 50 countries, including the United States and the European Union.
About the Bristol-Myers Squibb and Ono Pharmaceutical Co., Ltd. Collaboration
In 2011, through a collaboration agreement with Ono Pharmaceutical Co., Ltd (Ono), Bristol-Myers Squibb expanded its territorial rights to develop and commercialize Opdivo globally except in Japan, South Korea and Taiwan, where Ono had retained all rights to the compound at the time. On July 23, 2014, Bristol-Myers Squibb and Ono further expanded the companies' strategic collaboration agreement to jointly develop and commercialize multiple immunotherapies - as single agents and combination regimens - for patients with cancer in Japan, South Korea and Taiwan.
About Bristol-Myers Squibb
Bristol-Myers Squibb is a global biopharmaceutical company whose mission is to discover, develop and deliver innovative medicines that help patients prevail over serious diseases.