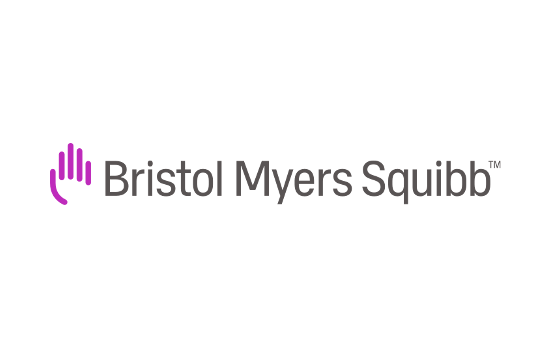 AbbVie (NYSE: ABBV) and Bristol-Myers Squibb Company (NYSE: BMY) today announced a clinical trial collaboration to evaluate the combination of AbbVie's investigational antibody drug conjugate ABBV-399 and Bristol-Myers Squibb's immunotherapy Opdivo (nivolumab) in c-Met overexpressing non-small cell lung cancer (NSCLC).
A Phase 1b clinical study is underway that includes evaluating the potential of combining Opdivo, which is designed to alleviate immune suppression, with ABBV-399 to explore the tolerability and potential efficacy of the combination in subjects with advanced c-Met overexpressing NSCLC who failed one prior line of chemotherapy. This study could expand into additional solid tumors in the future.
"Cancer remains one of the most challenging medical conditions for patients and physicians," said Tom Hudson, M.D., vice president, oncology early discovery and development, AbbVie. "Therapeutic advances continue to be achieved every day and we are committed to exploring the potential of our investigational compounds with other approved treatments with the goal to deliver a significant impact to patients."
"We continue to explore the potential of novel combinations of medicines with Opdivo, and AbbVie's investigational treatments will help evaluate the role of new targets in combination with immunotherapy" said Fouad Namouni, M.D., head of Development, Oncology, Bristol-Myers Squibb. "We look forward to continuing to partner our PD1 with AbbVie's early- and late-stage assets as a possible treatment option for patients with lung cancer."
AbbVie is the sponsor conducting the trial. Specific terms of the agreement were not disclosed.
About Opdivo
Opdivo is a programmed death-1 (PD-1) immune checkpoint inhibitor that is designed to uniquely harness the body's own immune system to help restore anti-tumor immune response. By harnessing the body's own immune system to fight cancer, Opdivo has become an important treatment option across multiple cancers.
Opdivo's leading global development program is based on Bristol-Myers Squibb's scientific expertise in the field of Immuno-Oncology and includes a broad range of clinical trials across all phases, including Phase 3, in a variety of tumor types. To date, the Opdivo clinical development program has enrolled more than 25,000 patients. The Opdivo trials have contributed to gaining a deeper understanding of the potential role of biomarkers in patient care, particularly regarding how patients may benefit from Opdivo across the continuum of PD-L1 expression.
In July 2014, Opdivo was the first PD-1 immune checkpoint inhibitor to receive regulatory approval anywhere in the world. Opdivo is currently approved in more than 60 countries, including the United States, the European Union, and Japan. In October 2015, the company's Opdivo and Yervoy combination regimen was the first Immuno-Oncology combination to receive regulatory approval for the treatment of metastatic melanoma and is currently approved in more than 50 countries, including the United States and the European Union.
About ABBV-399
ABBV-399 (telisotuzumab vedotin) is a first-in-class anti-c-Met antibody drug conjugate that targets both c-Met-amplified and c-Met-overexpressing tumors. It is currently being investigated to treat advanced solid tumors. c-Met expression is significantly higher in many solid tumors compared to normal tissue and is a marker of poor prognosis. ABBV-399 is an investigational compound and its safety and efficacy have not been evaluated by the FDA or any other health authority.
About Bristol-Myers Squibb
Bristol-Myers Squibb is a global biopharmaceutical company whose mission is to discover, develop and deliver innovative medicines that help patients prevail over serious diseases.
About AbbVie
AbbVie is a global, research-driven biopharmaceutical company committed to developing innovative advanced therapies for some of the world's most complex and critical conditions. The company's mission is to use its expertise, dedicated people and unique approach to innovation to markedly improve treatments across four primary therapeutic areas: immunology, oncology, virology and neuroscience. In more than 75 countries, AbbVie employees are working every day to advance health solutions for people around the world.