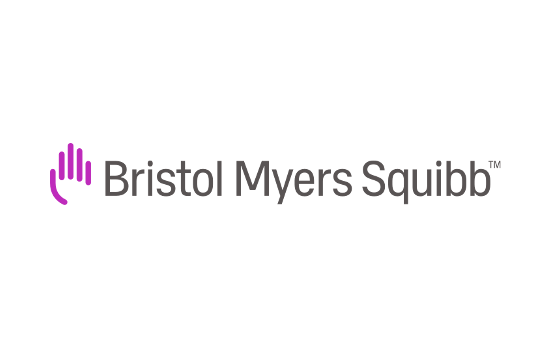 Bristol-Myers Squibb Company (NYSE:BMY) and Halozyme Therapeutics, Inc. (NASDAQ:HALO) today announced a global collaboration and license agreement to develop subcutaneously administered Bristol-Myers Squibb immuno-oncology medicines using Halozyme's ENHANZE® drug-delivery technology.
"We are excited to partner with Halozyme to pursue potential new approaches to how our medicines are delivered to patients," said Murdo Gordon, chief commercial officer, Bristol-Myers Squibb. "Through our work with Halozyme, we hope to improve the patient treatment experience by developing flexible and convenient treatment delivery options."
The Halozyme ENHANZE technology is based on a proprietary recombinant human hyaluronidase enzyme (rHuPH20) that temporarily degrades hyaluronan - a glycosaminoglycan or chain of natural sugars in the body - to aid in the dispersion and absorption of other injected therapeutic drugs. This technology may allow for more rapid delivery of large volume injectable medications, such as medications that are currently delivered intravenously, through subcutaneous delivery.
"Bristol-Myers Squibb has one of the industry's most advanced and extensive immuno-oncology portfolios with a clear commitment to patient-centered innovation," said Dr. Helen Torley, president and chief executive officer of Halozyme. "Through this collaboration we are excited to explore the potential for ENHANZE to expand the number of cancer patients who may receive their therapies as a rapidly administered subcutaneous injection."
Under the terms of the agreement, Halozyme will receive an initial $105 million for access to the ENHANZE technology. Bristol-Myers Squibb has designated multiple immuno-oncology targets including programmed death 1 (PD-1) and has an option to select additional targets within five years from the effective date. The collaboration may extend to a maximum of 11 targets. Halozyme has the potential to earn milestone payments of up to $160 million for each of the nominated collaboration targets and additional milestone payments for combination products, subject to achievement of specified development, regulatory and sales-based milestones. In addition, Bristol-Myers Squibb will pay Halozyme royalties on sales of products using the ENHANZE technology developed under the collaboration.
The agreement is subject to customary anti-trust clearance by the U.S. Justice Department and Federal Trade Commission pursuant to the Hart-Scott-Rodino Act.
For Bristol-Myers Squibb, the transaction is expected to be dilutive to Non-GAAP earnings per share (EPS) in 2017 and 2018 by approximately $0.01, and by approximately $0.05 in 2019.
About ENHANZE ® Technology
Halozyme's proprietary ENHANZE ® drug-delivery technology is based on its patented recombinant human hyaluronidase enzyme (rHuPH20). rHuPH20 has been shown to remove traditional limitations on the volume of biologics that can be delivered subcutaneously (just under the skin). By using rHuPH20, some biologics and compounds that are administered intravenously may instead be delivered subcutaneously. ENHANZE may also benefit subcutaneous biologics by reducing the need for multiple injections. This delivery has been shown in studies to reduce health care practitioner time required for administration and shorten time for drug administration.
About Bristol-Myers Squibb & Immuno-Oncology
Bristol-Myers Squibb is a global biopharmaceutical company whose mission is to discover, develop and deliver innovative medicines that help patients prevail over serious diseases.
At Bristol-Myers Squibb, patients are at the center of everything we do. Our vision for the future of cancer care is focused on researching and developing transformational Immuno-Oncology (I-O) medicines for hard-to-treat cancers that could potentially improve outcomes for these patients.
We are leading the scientific understanding of I-O through our extensive portfolio of investigational compounds and approved agents. Our differentiated clinical development program is studying broad patient populations across more than 50 types of cancers with 14 clinical-stage molecules designed to target different immune system pathways. Our deep expertise and innovative clinical trial designs position us to advance the I-O/I-O, I-O/chemotherapy, I-O/targeted therapies and I-O radiation therapies across multiple tumors and potentially deliver the next wave of therapies with a sense of urgency. We also continue to pioneer research that will help facilitate a deeper understanding of the role of immune biomarkers and how a patient's tumor biology can be used as a guide for treatment decisions throughout their journey.
We understand making the promise of I-O a reality for the many patients who may benefit from these therapies requires not only innovation on our part but also close collaboration with leading experts in the field. Our partnerships with academia, government, advocacy and biotech companies support our collective goal of providing new treatment options to advance the standards of clinical practice.
About Halozyme
Halozyme Therapeutics is a biotechnology company focused on developing and commercializing novel oncology therapies that target the tumor microenvironment. Halozyme's lead proprietary program, investigational drug PEGPH20, applies a unique approach to targeting solid tumors, allowing increased access of co-administered cancer drug therapies to the tumor in animal models. PEGPH20 is currently in development for metastatic pancreatic cancer, non-small cell lung cancer, gastric cancer, metastatic breast cancer and has potential across additional cancers in combination with different types of cancer therapies. In addition to its proprietary product portfolio, Halozyme has established value-driving partnerships with leading pharmaceutical companies including Bristol-Myers Squibb for its ENHANZE® drug delivery technology. Halozyme is headquartered in San Diego.
About Bristol-Myers Squibb
Bristol-Myers Squibb is a global biopharmaceutical company whose mission is to discover, develop and deliver innovative medicines that help patients prevail over serious diseases.