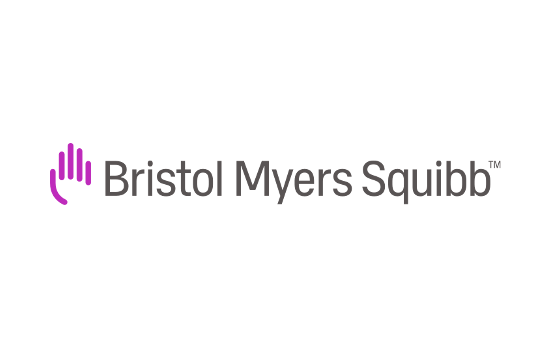 The first of seven teams of Bristol-Myers Squibb (NYSE:BMY) employees mounted their bikes in Cannon Beach, OR, today to kick off the 2017 Coast 2 Coast 4 Cancer Ride. Ninety-three novice riders will bike a total of nearly 2,800 miles during the 21-day mission to raise money and awareness for Stand Up To Cancer's innovative cancer research programs that bring together collaborative teams of scientific researchers to help get new therapies to patients faster.
Bristol-Myers Squibb will match funds raised during the 2017 Coast 2 Coast 4 Cancer Ride dollar-for-dollar up to a total of $500,000. This is the fourth Coast 2 Coast 4 Cancer Ride benefitting Stand Up To Cancer (SU2C). Last year's Coast 2 Coast 4 Cancer ride raised over $1 million for SU2C research programs.
Katie Couric, award-winning journalist and SU2C co-founder said, "All of us at Stand Up To Cancer are profoundly grateful to the Bristol-Myers Squibb employees as they cycle cross-country. Their commitment honors those who are fighting cancer, as well as those lost to the disease. The riders - and everyone who supports them - are helping SU2C advance research with the hope of one day turning more and more cancer patients into long-term survivors."
This year, Bonni Norwood of Spring Lakes, MI, a cancer survivor herself who hasn't ridden a bike in 45 years, will ride from Kansas City, MO, to Indianapolis, IN. "While training to ride 75 miles per day is difficult for me, my struggles pale in comparison to those faced by people fighting cancer," said Bonni. "I'm riding for two dear friends who are both young and vibrant, but are currently battling cancer. When I face steep climbs or cross winds, I will dig deep and persevere for them and for all cancer patients."
"Every day, we, at Bristol-Myers Squibb, challenge ourselves individually and collectively as a team to fight cancer," said Teresa Bitetti, senior vice president, U.S. Oncology, Bristol-Myers Squibb. "Our employees who are riding across the country exemplify this passion and purpose - to help drive real change for people impacted by cancer."
Concurrently, seventy-eight Bristol-Myers Squibb employees in Europe will embark on a Country 2 Country 4 Cancer Ride . The Country 2 Country Ride kicks off September 8 in Germany, and spans 3,600 kilometers (2,236 miles) through Switzerland, Italy, France, Spain, and the United Kingdom. Funds raised will support one of eight market-specific cancer-focused charities in Europe.
About Bristol-Myers Squibb
Bristol-Myers Squibb is a global biopharmaceutical company whose mission is to discover, develop and deliver innovative medicines that help patients prevail over serious diseases.
About Stand Up To Cancer
Stand Up To Cancer (SU2C) raises funds to accelerate the pace of research to get new therapies to patients quickly and save lives now. SU2C, a division of the Entertainment Industry Foundation (EIF), a 501(c)(3) charitable organization, was established in 2008 by film and media leaders who utilize the industry's resources to engage the public in supporting a new, collaborative model of cancer research, and to increase awareness about cancer prevention as well as progress being made in the fight against the disease. As SU2C's scientific partner, the American Association for Cancer Research (AACR) and a Scientific Advisory Committee led by Nobel Laureate Phillip A. Sharp, PhD, conduct rigorous, competitive review processes to identify the best research proposals to recommend for funding, oversee grants administration, and provide expert review of research progress.
Current members of the SU2C Council of Founders and Advisors (CFA) include Katie Couric, Sherry Lansing, Lisa Paulsen, Rusty Robertson, Sue Schwartz, Pamela Oas Williams, Ellen Ziffren, and Kathleen Lobb. The late Laura Ziskin and the late Noreen Fraser are also co-founders. Sung Poblete, PhD, RN, has served as SU2C's president and CEO since 2011.