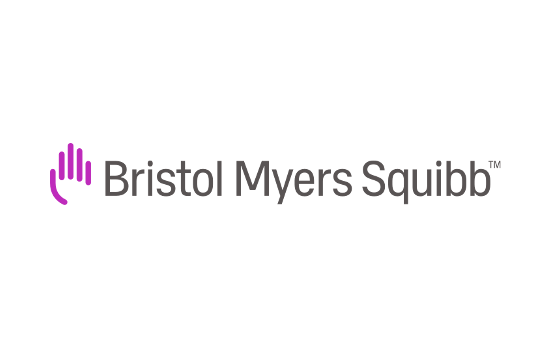 Bristol-Myers Squibb Company (NYSE: BMY) announced topline results today from the CheckMate -214 trial investigating Opdivo (nivolumab) in combination with Yervoy (ipilimumab) versus sunitinib in intermediate and poor-risk patients previously untreated advanced or metastatic renal cell carcinoma. The combination met the co-primary endpoint of objective response rate (ORR) and achieved a 41.6% ORR versus 26.5% for sunitinib. Median duration of response was not reached for the combination of Opdivo and Yervoy and was 18.17 months for sunitinib. While there was an improvement in progression-free survival (PFS) (HR=0.82, [95% CI 0.64 - 1.05]; stratified 2-sided p=0.03), it did not reach statistical significance. The median PFS was 11.56 months (95% CI 8.71 - 15.51) for the Opdivo and Yervoy combination versus 8.38 months (95% CI 7.03-10.81) for sunitinib, The study will continue as planned to allow the third co-primary endpoint of overall survival to mature. The tolerability profile observed in CheckMate -214 was consistent with that observed in previously reported studies of this dosing schedule.
"We are encouraged by the totality of the CheckMate-214 data. The overall response rate and durability of response favored the combination of Opdivo and Yervoy, and the trend for PFS supports the potential of the combination in intermediate and poor-risk advanced renal cell carcinoma, the most common type of kidney cancer. This is an important study in first-line renal cancer as these patients need new options," said Vicki Goodman, M.D., development lead, Melanoma and Genitourinary Cancers, Bristol-Myers Squibb. "We look forward to presenting the full results from this study at an upcoming medical meeting."
"Opdivo is now well established as standard of care in the treatment of second-line renal cell carcinoma," said Goodman. "The company plans to share these important first-line data with regulatory authorities and we look forward to reporting overall survival when these data mature."
About CheckMate -214
CheckMate -214 is a phase 3, randomized, open-label study evaluating the combination of Opdivo plus Yervoy versus sunitinib in patients with previously untreated advanced or metastatic renal cell carcinoma. Patients in the combination group received Opdivo 3 mg/kg plus Yervoy 1 mg/kg every 3 weeks for 4 doses followed by Opdivo 3 mg/kg every 2 weeks. Patients in the comparator group received sunitinib 50 mg once daily for 4 weeks, followed by 2 weeks off before continuation of treatment. Patients were treated until progression or unacceptable toxic effects. The primary endpoints of the trial are progression-free survival, overall survival and objective response rate in an intermediate to poor-risk patient population (approximately 75 percent of patients). The majority of alpha was allocated to overall survival. Safety is a secondary endpoint.
About Renal Cell Carcinoma
Renal cell carcinoma (RCC) is the most common type of kidney cancer in adults, accounting for more than 100,000 deaths worldwide each year. Clear-cell RCC is the most prevalent type of RCC and constitutes 80% to 90% of all cases. RCC is approximately twice as common in men as in women, with the highest rates of the disease in North America and Europe. Globally, the five-year survival rate for those diagnosed with metastatic, or advanced kidney cancer, is 12.1%.
Bristol-Myers Squibb & Immuno-Oncology: Advancing Oncology Research
At Bristol-Myers Squibb, patients are at the center of everything we do. Our vision for the future of cancer care is focused on researching and developing transformational Immuno-Oncology (I-O) medicines for hard-to-treat cancers that could potentially improve outcomes for these patients.
We are leading the scientific understanding of I-O through our extensive portfolio of investigational compounds and approved agents. Our differentiated clinical development program is studying broad patient populations across more than 50 types of cancers with 14 clinical-stage molecules designed to target different immune system pathways. Our deep expertise and innovative clinical trial designs position us to advance the I-O/I-O, I-O/chemotherapy, I-O/targeted therapies and I-O/radiation therapies across multiple tumors and potentially deliver the next wave of therapies with a sense of urgency. We also continue to pioneer research that will help facilitate a deeper understanding of the role of immune biomarkers and how a patient's tumor biology can be used as a guide for treatment decisions throughout their journey.
We understand making the promise of I-O a reality for the many patients who may benefit from these therapies requires not only innovation on our part but also close collaboration with leading experts in the field. Our partnerships with academia, government, advocacy and biotech companies support our collective goal of providing new treatment options to advance the standards of clinical practice.
About Opdivo
Opdivo is a programmed death-1 (PD-1) immune checkpoint inhibitor that is designed to uniquely harness the body's own immune system to help restore anti-tumor immune response. By harnessing the body's own immune system to fight cancer, Opdivo has become an important treatment option across multiple cancers.
Opdivo's leading global development program is based on Bristol-Myers Squibb's scientific expertise in the field of Immuno-Oncology and includes a broad range of clinical trials across all phases, including Phase 3, in a variety of tumor types. To date, the Opdivo clinical development program has enrolled more than 25,000 patients. The Opdivo trials have contributed to gaining a deeper understanding of the potential role of biomarkers in patient care, particularly regarding how patients may benefit from Opdivo across the continuum of PD-L1 expression.
In July 2014, Opdivo was the first PD-1 immune checkpoint inhibitor to receive regulatory approval anywhere in the world. Opdivo is currently approved in more than 60 countries, including the United States, the European Union and Japan. In October 2015, the company's Opdivo and Yervoy combination regimen was the first I-O combination to receive regulatory approval for the treatment of metastatic melanoma and is currently approved in more than 50 countries, including the United States and the European Union.
About the Bristol-Myers Squibb and Ono Pharmaceutical Co., Ltd. Collaboration
In 2011, through a collaboration agreement with Ono Pharmaceutical Co., Ltd (Ono), Bristol-Myers Squibb expanded its territorial rights to develop and commercialize Opdivo globally except in Japan, South Korea and Taiwan, where Ono had retained all rights to the compound at the time. On July 23, 2014, Bristol-Myers Squibb and Ono further expanded the companies' strategic collaboration agreement to jointly develop and commercialize multiple immunotherapies - as single agents and combination regimens – for patients with cancer in Japan, South Korea and Taiwan.
About Bristol-Myers Squibb
Bristol-Myers Squibb is a global biopharmaceutical company whose mission is to discover, develop and deliver innovative medicines that help patients prevail over serious diseases.