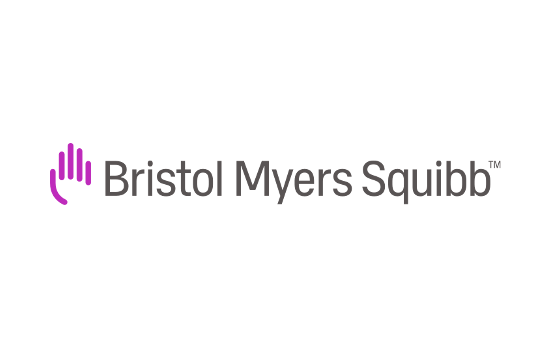 Bristol-Myers Squibb Company (NYSE:BMY) and Clovis Oncology, Inc. (Nasdaq:CLVS) announced the companies have entered into a clinical collaboration agreement to evaluate the combination of Bristol-Myers Squibb's immunotherapy Opdivo and Clovis Oncology's poly (ADP-ribose) polymerase (PARP) inhibitor Rubraca in pivotal phase 3 clinical trials in:
Advanced ovarian cancer: First-line maintenance treatment study to evaluate Rubraca + Opdivo, Rubraca, Opdivo and placebo in newly diagnosed patients with stage III/IV high-grade ovarian, fallopian tube, or primary peritoneal cancer who have completed platinum-based chemotherapy.
Advanced triple-negative breast cancers (TNBC): First-line maintenance treatment study to evaluate Rubraca + Opdivo, Rubraca, Opdivo and chemotherapy in patients with stage IV or recurrent locally advanced inoperable TNBC associated with a homologous recombination deficiency (HRD).
The collaboration will also include a Phase 2 study to evaluate the safety and efficacy of Opdivo in combination with Rubraca in patients with metastatic castration-resistant prostate cancer (mCRPC). The Opdivo + Rubraca combination in mCRPC will be conducted as an arm of a larger Bristol-Myers Squibb-sponsored study.
Rubraca is an oral, small molecule inhibitor of PARP enzymes, including PARP-1, PARP-2, and PARP-3, being developed for the treatment of solid tumors associated with homologous recombination deficiency (HRD), defined as the presence of a deleterious BRCA1 or BRCA2 mutation, a deleterious mutation in another gene involved in DNA damage repair, and/or a high percentage of tumor genome with LOH, a phenotypic consequence of HRD. Opdivo is a human programmed death receptor-1 (PD-1) blocking antibody that binds to the PD-1 receptor expressed on activated T-cells and other immune cells. The overlap in immuno-biology linked to these agents supports the potential for synergy of PARP inhibition and PD-1 blockade. Preclinical evidence has demonstrated that PARP inhibition can trigger inflammation, cell death and increase T-cell infiltration within tumors.
"We are very enthusiastic about studying Rubraca and Opdivo in combination, and the potential to create new treatment options for patients with multiple tumor types, as well as for patients beyond those with BRCA mutations," said Patrick J. Mahaffy, President, and CEO of Clovis Oncology. "This substantial clinical collaboration in ovarian, triple-negative breast and prostate cancers represents a significant effort by Clovis and Bristol-Myers Squibb to realize that potential."
"This clinical collaboration addresses areas of unmet medical need where the combination of Opdivo and Rubraca may lead to an additional treatment option for patients with difficult to treat cancers," said Fouad Namouni, M.D., head of Oncology Development, Bristol-Myers Squibb. "We are committed to investigating a wide range of oncology therapies and look forward to studying the combination of Clovis' PARP inhibitor and our immunotherapy."
The planned multi-arm clinical trials will be conducted in the U.S., Europe, and possibly additional countries. Clovis will be the study sponsor and conducting party for the ovarian cancer study and Bristol-Myers Squibb will be the study sponsor and conducting party for the breast and prostate cancer studies. Specific terms of the agreement were not disclosed. All three studies are expected to begin before the end of 2017.
About Ovarian Cancer
According to the World Cancer Research Fund International, ovarian cancer is the seventh most common cancer in women worldwide (18th most common cancer overall), with 239,000 new cases diagnosed in 2012. There are often no specific initial symptoms, and in an estimated 80 to 85% of ovarian cancer cases, the cancer has spread to other parts of the body before a person is diagnosed and can be treated. Ovarian cancer ranks fifth in cancer deaths in the U.S. and causes more deaths than any other cancer of the female reproductive system.
About Triple-Negative Breast Cancer
Breast cancer is the most frequently diagnosed cancer in women worldwide with nearly 1.7 million new cases diagnosed in 2012, accounting for 25% of all new cancer cases in women according to the International Agency for the Research of Cancer (IARC) of the World Health Organization. More than one out of every 10 breast cancers are found to be triple-negative, meaning the cancer does not have the biomarkers that predict response to hormonal therapy or therapies that target HER2 receptors. Triple negative tumors are often aggressive and have a poorer prognosis compared to hormone receptor-positive breast cancers.
About Castration-Resistant Prostate Cancer
Prostate cancer is the second most frequently diagnosed cancer in men, with 1.1 million new cases diagnosed worldwide in 2012. Unlike many early-stage prostate cancers that need normal levels of testosterone to grow, castration-resistant prostate cancer (CRPC) continues to grow even when the amount of testosterone in the body is reduced to castrate levels. CRPC patients have a very high likelihood of having or developing metastases, meaning the cancer has spread to other areas of the body. While the 5-year survival rate for most stages of prostate cancer is almost 100%; the 5-year survival rate for prostate cancer that has spread to distant lymph nodes, bones, or other organs is approximately 29%.
Bristol-Myers Squibb & Immuno-Oncology: Advancing Oncology Research
At Bristol-Myers Squibb, patients are at the center of everything we do. Our vision for the future of cancer care is focused on researching and developing transformational Immuno-Oncology (I-O) medicines for hard-to-treat cancers that could potentially improve outcomes for these patients.
We are leading the scientific understanding of I-O through our extensive portfolio of investigational compounds and approved agents. Our differentiated clinical development program is studying broad patient populations across more than 50 types of cancers with 14 clinical-stage molecules designed to target different immune system pathways. Our deep expertise and innovative clinical trial designs position us to advance I-O/I-O, I-O/chemotherapy, I-O/targeted therapies and I-O/radiation therapies across multiple tumors and potentially deliver the next wave of therapies with a sense of urgency. We also continue to pioneer research that will help facilitate a deeper understanding of the role of immune biomarkers and how patients' individual tumor biology can be used as a guide for treatment decisions throughout their journey.
We understand making the promise of I-O a reality for the many patients who may benefit from these therapies requires not only innovation on our part but also close collaboration with leading experts in the field. Our partnerships with academia, government, advocacy, and biotech companies support our collective goal of providing new treatment options to advance the standards of clinical practice.
About Opdivo
Opdivo is a programmed death-1 (PD-1) immune checkpoint inhibitor that is designed to uniquely harness the body's own immune system to help restore anti-tumor immune response. By harnessing the body's own immune system to fight cancer, Opdivo has become an important treatment option across multiple cancers.
Opdivo's leading global development program is based on Bristol-Myers Squibb's scientific expertise in the field of Immuno-Oncology and includes a broad range of clinical trials across all phases, including Phase 3, in a variety of tumor types. To date, the Opdivo clinical development program has enrolled more than 25,000 patients. The Opdivo trials have contributed to gaining a deeper understanding of the potential role of biomarkers in patient care, particularly regarding how patients may benefit from Opdivo across the continuum of PD-L1 expression.
In July 2014, Opdivo was the first PD-1 immune checkpoint inhibitor to receive regulatory approval anywhere in the world. Opdivo is currently approved in more than 60 countries, including the United States, the European Union, and Japan. In October 2015, the company's Opdivo and Yervoy combination regimen was the first Immuno-Oncology combination to receive regulatory approval for the treatment of metastatic melanoma and is currently approved in more than 50 countries, including the United States and the European Union.
Please see U.S. Full Prescribing Information for OPDIVO and YERVOY, including Boxed WARNING regarding immune-mediated adverse reactions for YERVOY.
About Rubraca
Rubraca is an oral, small molecule inhibitor of PARP1, PARP2 and PARP3 being developed in ovarian cancer as well as several additional solid tumor indications. In December 2016, Rubraca (rucaparib) tablets became the first PARP inhibitor approved by the U.S. Food and Drug Administration (FDA) as monotherapy for treatment of patients with deleterious BRCA mutation (germline and/or somatic) associated advanced ovarian cancer who have been treated with two or more prior chemotherapies.
During the fourth quarter of 2016, the Marketing Authorization Application (MAA) submission in Europe for Rubraca in the same ovarian cancer treatment indication was submitted and accepted for review. By the end of October 2017, Clovis Oncology intends to submit a supplemental New Drug Application (sNDA) in the U.S. for a second line or later maintenance treatment indication in ovarian cancer based on the ARIEL3 data, and in early 2018, plans to file an MAA in Europe for the maintenance treatment indication upon receipt of a potential approval for the treatment indication. Studies open for enrollment or under consideration include ovarian, prostate, breast, pancreatic, gastroesophageal, bladder, lung, and urothelial cancers. Clovis is also developing Rubraca in patients with mutant BRCA tumors and other DNA repair deficiencies beyond BRCA - commonly referred to as homologous recombination deficiencies, or HRD. Clovis holds worldwide rights for Rubraca.
Please see RUBRACA full Prescribing Information for additional Important Safety Information.
About Bristol-Myers Squibb
Bristol-Myers Squibb is a global biopharmaceutical company whose mission is to discover, develop, and deliver innovative medicines that help patients prevail over serious diseases.
About Clovis Oncology
Clovis Oncology, Inc. is a biopharmaceutical company focused on acquiring, developing and commercializing innovative anti-cancer agents in the U.S., Europe and additional international markets. Clovis Oncology targets development programs at specific subsets of cancer populations, and simultaneously develops, with partners, diagnostic tools intended to direct a compound in development to the population that is most likely to benefit from its use. Clovis Oncology is headquartered in Boulder, Colorado, and has additional offices in San Francisco, California and Cambridge, UK.