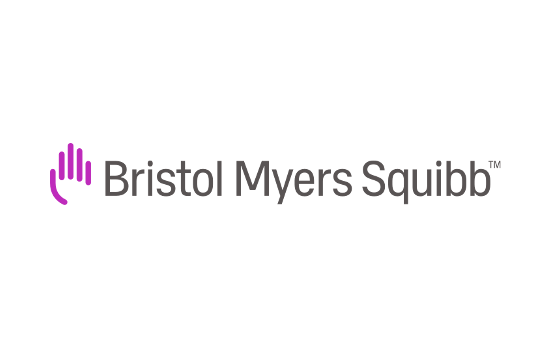 Bristol-Myers Squibb Company (NYSE:BMY) announced today it has entered into a clinical research collaboration with Novartis to investigate the safety, tolerability and efficacy of Opdivo (nivolumab) and Opdivo + Yervoy (ipilimumab) regimen in combination with Mekinist® (trametinib), as a potential treatment option for metastatic colorectal cancer in patients with microsatellite stable tumors where the tumors are proficient in mismatch repair (MSS mCRC pMMR).
The Phase 1/2 study is expected to establish recommended dose regimens and explore the preliminary anti-tumor activity of combining trametinib with Opdivo, as well as trametinib in combination with the Opdivo + Yervoy regimen. Results will be used to determine optimal approaches to further potential clinical development of these combinations.
"We continue to investigate novel combinations of therapy that may hold the potential to expand the therapeutic benefits of immunotherapy to patients with difficult to treat cancer or those who don't respond, and look forward to evaluating the combination of Novartis' MEK inhibitor with our immunotherapies," said Fouad Namouni, M.D., head of Oncology Development, Bristol-Myers Squibb.
Opdivo was the first PD-1 immune checkpoint inhibitor to receive regulatory approval anywhere in the world in July 2014, and currently has regulatory approval in more than 60 countries including the United States, Japan, and in the European Union.
About Colorectal Cancer
Worldwide, colorectal cancer is the third most common type of cancer in men and the second most common in women, with approximately 1.4 million new diagnoses in 2012. Of these, nearly 750,000 were diagnosed in men, and 614,000 in women. Globally in 2012, approximately 694,000 deaths were attributed to colorectal cancer. In the U.S. alone, an estimated 135,430 patients will be diagnosed with cancer of the colon or rectum in 2017, and approximately 50,000 are estimated to die of their disease. There is wide variation in 5-year survival rates across the globe, with 5-year survival expected to be around 65% in the developed world and dropping to around 20% in some developing countries. The incidence of microsatellite stability in colorectal tumors varies by stage, with nearly 80% of early stage, resectable tumors and approximately 67% of advanced, metastatic tumors exhibiting MSS.
Bristol-Myers Squibb & Immuno-Oncology: Advancing Oncology Research
At Bristol-Myers Squibb, patients are at the center of everything we do. Our vision for the future of cancer care is focused on researching and developing transformational Immuno-Oncology (I-O) medicines for hard-to-treat cancers that could potentially improve outcomes for these patients.
We are leading the scientific understanding of I-O through our extensive portfolio of investigational compounds and approved agents. Our differentiated clinical development program is studying broad patient populations across more than 50 types of cancers with 14 clinical-stage molecules designed to target different immune system pathways. Our deep expertise and innovative clinical trial designs position us to advance I-O/I-O, I-O/chemotherapy, I-O/targeted therapies and I-O/radiation therapies across multiple tumors and potentially deliver the next wave of therapies with a sense of urgency. We also continue to pioneer research that will help facilitate a deeper understanding of the role of immune biomarkers and how patients' individual tumor biology can be used as a guide for treatment decisions throughout their journey.
We understand making the promise of I-O a reality for the many patients who may benefit from these therapies requires not only innovation on our part but also close collaboration with leading experts in the field. Our partnerships with academia, government, advocacy and biotech companies support our collective goal of providing new treatment options to advance the standards of clinical practice.
About Opdivo
Opdivo is a programmed death-1 (PD-1) immune checkpoint inhibitor that is designed to uniquely harness the body's own immune system to help restore anti-tumor immune response. By harnessing the body's own immune system to fight cancer, Opdivo has become an important treatment option across multiple cancers.
Opdivo's leading global development program is based on Bristol-Myers Squibb's scientific expertise in the field of Immuno-Oncology and includes a broad range of clinical trials across all phases, including Phase 3, in a variety of tumor types. To date, the Opdivo clinical development program has enrolled more than 25,000 patients. The Opdivo trials have contributed to gaining a deeper understanding of the potential role of biomarkers in patient care, particularly regarding how patients may benefit from Opdivo across the continuum of PD-L1 expression.In July 2014, Opdivo was the first PD-1 immune checkpoint inhibitor to receive regulatory approval anywhere in the world. Opdivo is currently approved in more than 60 countries, including the United States, the European Union and Japan. In October 2015, the company's Opdivo and Yervoy combination regimen was the first Immuno-Oncology combination to receive regulatory approval for the treatment of metastatic melanoma and is currently approved in more than 50 countries, including the United States and the European Union.
About Yervoy
Yervoy, which is a recombinant, human monoclonal antibody, blocks the cytotoxic T- lymphocyte-associated antigen-4 (CTLA-4). CTLA-4 is a negative regulator of T-cell activation. Yervoy binds to CTLA-4 and blocks the interaction of CTLA-4 with its ligands, CD80/CD86. Blockade of CTLA-4 has been shown to augment T-cell activation and proliferation. The mechanism of action of Yervoy effect in patients with melanoma is indirect, possibly through T-cell mediated anti-tumor immune responses. On March 25, 2011, the FDA approved Yervoy 3 mg/kg monotherapy for patients with unresectable or metastatic melanoma. Yervoy is now approved in more than 40 countries. There is a broad, ongoing development program in place for Yervoy spanning multiple tumor types. This includes Phase 3 trials in prostate and lung cancers.
Please see U.S. Full Prescribing Information for OPDIVO and YERVOY, including Boxed WARNING regarding immune-mediated adverse reactions for YERVOY.
About the Bristol-Myers Squibb and Ono Pharmaceutical Co., Ltd. Collaboration
In 2011, through a collaboration agreement with Ono Pharmaceutical Co., Ltd (Ono), Bristol-Myers Squibb expanded its territorial rights to develop and commercialize Opdivo globally except in Japan, South Korea and Taiwan, where Ono had retained all rights to the compound at the time. On July 23, 2014, Bristol-Myers Squibb and Ono further expanded the companies' strategic collaboration agreement to jointly develop and commercialize multiple immunotherapies - as single agents and combination regimens – for patients with cancer in Japan, South Korea and Taiwan.
About Bristol-Myers Squibb
Bristol-Myers Squibb is a global biopharmaceutical company whose mission is to discover, develop and deliver innovative medicines that help patients prevail over serious diseases.