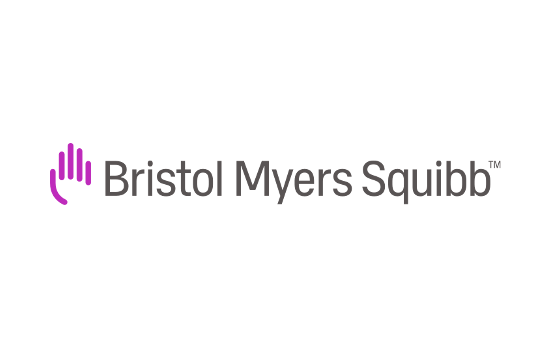 The Parker Institute for Cancer Immunotherapy, Bristol-Myers Squibb Company (NYSE: BMY) and the Cancer Research Institute (CRI) today announced a multi-year clinical research collaboration to coordinate and rapidly initiate clinical Immuno-Oncology (I-O) studies across the Parker Institute and CRI networks. Bristol-Myers Squibb will work closely with leading Parker Institute and CRI scientists and researchers, soliciting clinical research proposals from their networks and coordinating multi-site collaboration clinical studies to pursue some of the most difficult questions in cancer research. It will provide scientists with an ecosystem of advanced translational tools, precision immunotherapy and cutting-edge bioanalytical expertise to maximize learning and ensure the generation of high quality data to inform future development.
The Parker Institute is a novel collaboration model which includes industry, academic and philanthropic participants, focused on the shared goal of accelerating immunotherapy research to develop and deliver new treatment options for patients. CRI is a nonprofit organization dedicated to advancing laboratory and clinical research through its global network of academic, industry, and nonprofit partners with the goal of developing lifesaving immunotherapies for all forms of cancer.
The collaboration will build on the Parker Institute model that brings together the nation's top research institutions to share resources, data and technology to accelerate research through unifying and managing clinical trial design and conducting clinical studies across multi-centers. The Parker Institute currently funds projects across its network of more than 60 laboratories and 300 researchers who work together to advance research and potentially develop new therapies. The Cancer Research Institute will support the collaboration with investment from its Clinical Accelerator venture philanthropy program and access to its global network of leading investigators from around the world.
"Bristol-Myers Squibb is initiating this unique collaboration with a goal of accelerating the identification and development of new treatment options for patients who are facing very serious disease," said Fouad Namouni, M.D., head of Oncology Development, Bristol-Myers Squibb. "We are excited to partner with the Parker Institute and the Cancer Research Institute to leverage the unique translational capabilities of their networks and explore novel mechanisms of action in the field of I-O."
This is the Parker Institute's first major agreement with a biopharma partner. The institute will continue to build key industry relationships critical for the success of its unique model.
"One of our goals is to help facilitate collaborations between academia and industry to help advance cancer research," said Jeffrey Bluestone, Ph.D., CEO and president of the Parker Institute for Cancer Immunotherapy. "Partnering with Bristol-Myers Squibb, a renowned leader in the field of immuno-oncology development, is a major leap forward for us. We could not be more enthusiastic to start this collaboration, which we believe will accelerate the process of turning important lab discoveries by our investigators into the potential for much needed treatments for patients."
"Unlocking the full potential of next-generation precision cancer immunotherapy requires the kind of coordination, resources, and logistical support that the Parker Institute and the Cancer Research Institute can offer our research partners, and collaboration with industry leaders like Bristol-Myers Squibb will be essential to hastening the development of new cancer immunotherapies," said Jill O'Donnell-Tormey, Ph.D., CEO and director of scientific affairs at CRI.
Bristol-Myers Squibb & Immuno-Oncology: Advancing Oncology Research
At Bristol-Myers Squibb, patients are at the center of everything we do. Our vision for the future of cancer care is focused on researching and developing transformational Immuno-Oncology (I-O) medicines that will raise survival expectations in hard-to-treat cancers and will change the way patients live with cancer.
We are leading the scientific understanding of I-O through our extensive portfolio of investigational and approved agents and our differentiated clinical development program, which is studying broad patient populations across more than 35 types of cancers with 13 clinical-stage molecules designed to target different immune system pathways. Our deep expertise and innovative clinical trial designs uniquely position us to advance the science of combinations across multiple tumors and potentially deliver the next wave of I-O combination regimens with a sense of urgency. We also continue to pioneer research that will help facilitate a deeper understanding of the role of immune biomarkers and inform which patients will benefit most from I-O therapies.
We understand making the promise of I-O a reality for the many patients who may benefit from these therapies requires not only innovation on our part but also close collaboration with leading experts in the field. Our partnerships with academia, government, advocacy and biotech companies support our collective goal of providing new treatment options to advance the standards of clinical practice.
About Bristol-Myers Squibb
Bristol-Myers Squibb is a global biopharmaceutical company whose mission is to discover, develop and deliver innovative medicines that help patients prevail over serious diseases.
About Parker Institute for Cancer Immunotherapy
The Parker Institute for Cancer Immunotherapy brings together the best scientists, clinicians and industry partners to build a smarter and more coordinated cancer immunotherapy research effort. The Parker Institute is an unprecedented collaboration between the country's leading immunologists and cancer centers, including Memorial Sloan Kettering Cancer Center, Stanford Medicine, the University of California, Los Angeles, the University of California, San Francisco, the University of Pennsylvania and The University of Texas MD Anderson Cancer Center. The Parker Institute network also includes more than 40 industry and nonprofit partners, more than 60 labs and more than 300 of the nation's top researchers focused on treating the deadliest cancers.
The goal is to accelerate the development of breakthrough immune therapies capable of turning most cancers into curable diseases. The institute was created through a $250 million grant from The Parker Foundation.
About the Cancer Research Institute
The Cancer Research Institute (CRI), established in 1953, is the world's leading nonprofit organization dedicated exclusively to transforming cancer patient care by advancing scientific efforts to develop new and effective immune system-based strategies to prevent, diagnose, treat, and eventually cure all cancers. Guided by a world-renowned Scientific Advisory Council that includes three Nobel laureates and 26 members of the National Academy of Sciences, CRI has invested $336 million in support of research conducted by immunologists and tumor immunologists at the world's leading medical centers and universities, and has contributed to many of the key scientific advances that demonstrate the potential for immunotherapy to change the face of cancer treatment.