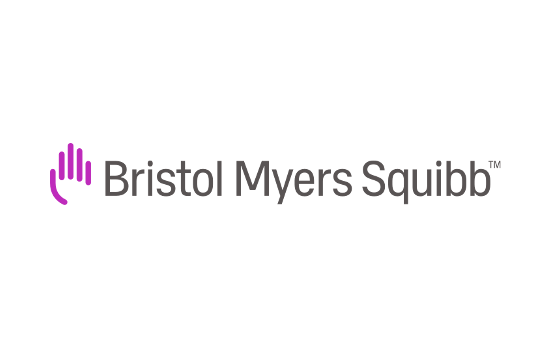 Bristol-Myers Squibb Company (NYSE:BMY) and Nektar Therapeutics (Nasdaq:NKTR) today announced a new clinical collaboration to evaluate Bristol-Myers Squibb's Opdivo (nivolumab) with Nektar's investigational medicine, NKTR-214, as a potential combination treatment regimen in five tumor types and seven potential indications. Opdivo is a PD-1 immune checkpoint inhibitor designed to overcome immune suppression. NKTR-214 is an investigational immuno-stimulatory therapy designed to expand specific cancer-fighting T cells and natural killer (NK) cells directly in the tumor micro-environment and increase expression of PD-1 on these immune cells.
"We are excited to explore the potential benefits in multiple types of cancer of the combination of Opdivo with Nektar's innovative cancer immunotherapy," said Fouad Namouni, M.D., Head of Oncology, Bristol-Myers Squibb. "We believe that a combination regimen which utilizes two different and complementary mechanisms designed to harness the body's own immune system to fight cancer has the potential to provide new treatment options for patients."
The Phase 1/2 clinical trials will evaluate the potential for the combination of Opdivo and NKTR-214 to show improved and sustained efficacy and tolerability above the current standard of care in melanoma, kidney, colorectal, bladder and non-small cell lung cancer patients. An initial dose-escalation trial is underway with Opdivo and NKTR-214.
Bristol-Myers Squibb and Nektar will equally share costs of the combined therapy trials. Nektar will maintain its global commercial rights to NKTR-214.
"We're very pleased to be collaborating with Bristol-Myers Squibb, a global leader in immuno-oncology, in order to advance quickly the development of NKTR-214 with a PD-1 immune checkpoint inhibitor," said Howard W. Robin, President and CEO of Nektar Therapeutics. "NKTR-214 is designed to grow tumor infiltrating lymphocytes (TILs) in vivo and replenish the immune system, which is critically important as many patients battling cancer lack sufficient TIL populations to benefit from approved checkpoint inhibitor therapies. The combination of checkpoint inhibition with T cell growth could lead to synergistic effects that may provide a new treatment option for patients."
Opdivo was the first PD-1 immune checkpoint inhibitor to receive regulatory approval anywhere in the world in July 2014, and currently has regulatory approval in 54 countries including the United States, Japan, and in the European Union.
NKTR-214 is an experimental therapy designed to stimulate cancer-killing immune cells in the body by targeting CD122 specific receptors found on the surface of these immune cells, known as CD8+ effector T cells and Natural Killer (NK) cells. In preclinical studies, treatment with NKTR-214 resulted in a rapid expansion of these cells and mobilization into the tumor micro-environment.[1,2] NKTR-214 has an antibody-like dosing regimen similar to the existing checkpoint inhibitor class of approved medicines. A Phase 1/2 clinical study is ongoing to evaluate single-agent NKTR-214 in cancer patients.
Bristol-Myers Squibb & Immuno-Oncology: Advancing Oncology Research
At Bristol-Myers Squibb, we have a vision for the future of cancer care that is focused on Immuno-Oncology, now considered a major treatment choice alongside surgery, radiation, chemotherapy and targeted therapies for certain types of cancer.
We have a comprehensive clinical portfolio of investigational and approved Immuno-Oncology agents, many of which were discovered and developed by our scientists. Our ongoing Immuno-Oncology clinical program is looking at broad patient populations, across multiple solid tumors and hematologic malignancies, and lines of therapy and histologies, with the intent of powering our trials for overall survival and other important measures like durability of response. We pioneered the research leading to the first regulatory approval for the combination of two Immuno-Oncology agents and continue to study the role of combinations in cancer.
We are also investigating other immune system pathways in the treatment of cancer including CTLA-4, CD-137, KIR, SLAMF7, PD-1, GITR, CSF1R, IDO and LAG-3. These pathways may lead to potential new treatment options - in combination or monotherapy - to help patients fight different types of cancers.
Our collaboration with academia, as well as small and large biotech and pharmaceutical companies, to research the potential of Immuno-Oncology and non-Immuno-Oncology combinations helps achieve our goal of providing new treatment options in clinical practice.
At Bristol-Myers Squibb, we are committed to changing survival expectations in hard-to-treat cancers and the way patients live with cancer.
About Opdivo
Cancer cells may exploit "regulatory" pathways, such as checkpoint pathways, to hide from the immune system and shield the tumor from immune attack. Opdivo is a PD-1 immune checkpoint inhibitor that binds to the checkpoint receptor PD-1 expressed on activated T-cells, and blocks the binding of PD-L1 and PD-L2, preventing the PD-1 pathway's suppressive signaling on the immune system, including the interference with an anti-tumor immune response.
Opdivo's broad global development program is based on Bristol-Myers Squibb's understanding of the biology behind Immuno-Oncology. Our company is at the forefront of researching the potential of Immuno-Oncology to extend survival in hard-to-treat cancers. This scientific expertise serves as the basis for the Opdivo development program, which includes a broad range of Phase 3 clinical trials evaluating overall survival as the primary endpoint across a variety of tumor types. The Opdivo trials have also contributed toward the clinical and scientific understanding of the role of biomarkers and how patients may benefit from Opdivo across the continuum of PD-L1 expression. To date, the Opdivo clinical development program has enrolled more than 18,000 patients.
About the Bristol-Myers Squibb and Ono Pharmaceutical Co., Ltd. Collaboration
In 2011, through a collaboration agreement with Ono Pharmaceutical Co., Ltd (Ono), Bristol-Myers Squibb expanded its territorial rights to develop and commercialize Opdivo globally except in Japan, South Korea and Taiwan, where Ono had retained all rights to the compound at the time. On July 23, 2014, Bristol-Myers Squibb and Ono further expanded the companies' strategic collaboration agreement to jointly develop and commercialize multiple immunotherapies - as single agents and combination regimens - for patients with cancer in Japan, South Korea and Taiwan.
About Bristol-Myers Squibb
Bristol-Myers Squibb is a global biopharmaceutical company whose mission is to discover, develop and deliver innovative medicines that help patients prevail over serious diseases.
About Nektar Therapeutics
Nektar Therapeutics is a biopharmaceutical company with a robust, wholly-owned R&D pipeline of investigational medicines in oncology, immunology and pain as well as a portfolio of approved partnered medicines. Nektar is headquartered in San Francisco, California, with additional operations in Huntsville, Alabama and Hyderabad, India.
Opdivo is a registered trademark of Bristol-Myers Squibb.
1. Charych, D., et al., Cancer Res. 2013;73(8 Suppl):Abstract nr 482 and Data on file.
2. Hoch U, at al. AACR; Mol Cancer Ther. 2013;12(11 Suppl):Abstract nr B296.