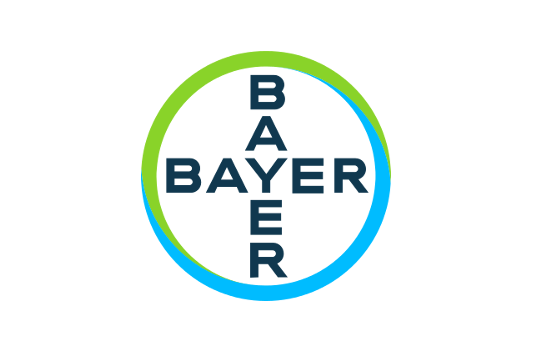 Bayer AG today announced the global expansion of its life science incubator network, Bayer Co.Lab, to Shanghai, China, and Kobe, Japan.
This move establishes new sites for the Bayer Co.Lab program at the hotspots of innovation in China as well as in Japan. Recognizing that innovation can emerge from any part of the world, this expansion strategically broadens Bayer's external innovation network, elevating the importance of early-stage incubation. It enhances Bayer's access to innovations while offering biotech start-ups access to both physical facilities and comprehensive support, ensuring an environment conducive to growth.
"Expanding the Bayer Co.Lab incubator network is a key element of our company's innovation strategy - finding solutions for pressing healthcare challenges and unmet medical needs through collaborative approaches," said Juergen Eckhardt, M.D., Head of Pharmaceuticals Business Development, Licensing & Open Innovation at Bayer AG. "Through the Bayer Co.Lab program we can identify early-stage innovations and serve as a catalyst driving the best ideas toward realization."
At the new site in China, Bayer will collaborate with Shanghai Pharmaceuticals to focus on oncology and cell and gene therapy (CGT) innovations. In Japan, Bayer and its collaborators will focus on multiple therapy areas and CGT-based innovations.
At the Bayer Co.Lab site in Cambridge, MA, USA, entrepreneurs like Portal Bio, AI Proteins, Typewriter Therapeutics, Flux Therapeutics and AIRNA are already working on pioneering unique advancements in CGT delivery technologies and innovative therapeutic solutions.
"Bayer Co.Lab provides more than just lab and office space - it opens doors to mentoring, training and a nexus of industry expertise, partners, and collaboration opportunities, accessible regardless of a resident's location," said Andrew Wong, Global Head of Bayer Co.Lab at Bayer U.S. LLC. "These resources are crucial in the journey from concept through development, and we are thrilled to welcome our first residents as they embark on that journey with us."
In 2024 Bayer will open a Co.Lab site at the company's global Pharmaceuticals divisional headquarters in Berlin, Germany, which will serve as a hub for breakthrough discoveries, with a particular focus on cell and gene therapies and modality platforms.
About Bayer Co.Lab
Bayer Co.Lab is a global network of life science incubators established to catalyze innovation and collaboration within vibrant biotech ecosystems and designed to support pioneering entrepreneurs across multiple therapeutic areas. Beyond providing state-of-the-art laboratories and collaborative workspaces, Bayer Co.Lab offers global mentorship programs and direct access to Bayer's wide-ranging expertise and vast network of industry-leading partners. In alignment with Bayer's commitment to accelerating solutions that address significant medical needs, Bayer Co.Lab embodies the company's forward-thinking approach to a collaborative future in healthcare innovation. All Bayer Co.Lab locations are accepting applications from early-stage life science start-ups.
About Bayer
Bayer is a global enterprise with core competencies in the life science fields of health care and nutrition. Its products and services are designed to help people and the planet thrive by supporting efforts to master the major challenges presented by a growing and aging global population. Bayer is committed to driving sustainable development and generating a positive impact with its businesses. At the same time, the Group aims to increase its earning power and create value through innovation and growth. The Bayer brand stands for trust, reliability and quality throughout the world. In fiscal 2022, the Group employed around 101,000 people and had sales of 50.7 billion euros.