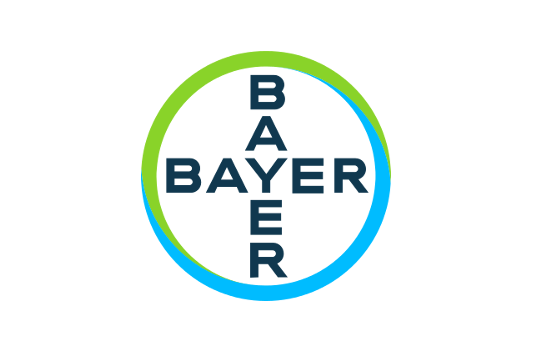 Bayer and the Broad Institute of MIT and Harvard today announced that they have extended their research collaboration of 10 years by an additional five years, to develop and advance innovative cancer treatments. The expanded agreement will focus on joint cancer target identification and discovery of new therapeutic approaches in oncology.
"We are constantly working to discover novel ways to treat this devastating disease affecting millions of people worldwide. Our joint goal is to bring innovation to cancer patients by building a robust, sustainable pipeline in oncology," said Dominik Ruettinger, M.D., Ph.D., Global Head of Research and Early Development for Oncology, Pharmaceuticals Division, Bayer AG. "Bayer's established collaboration with the Broad Institute has already resulted in three clinical oncology candidates. We look forward to continuing our work with renowned Broad scientists to advance additional innovative cancer targets into clinical development."
Established in 2013, the longstanding collaboration combines the Broad Institute's expertise in cancer research and chemical biology with Bayer's in-depth experience in small, chemically manufactured molecules and biologics drug discovery to advance drug discovery research for novel cancer treatments. Both parties will continue their work on identifying additional investigational drugs for new oncology targets and treatment options.
"In order to make a meaningful impact in the lives of patients, academia and industry need to partner and draw on each other's expertise," said William Sellers, core member of the Broad Institute and director of the cancer program. "Through this alliance, Broad and Bayer have done just that. Combining Broad's expertise in cancer biology and state-of-the-art drug discovery methods with Bayer's expertise in drug development greatly increases our power to bring transformative medicines to cancer patients."
Derived from this strategic research alliance, Bayer's mutant EGFR/HER2 inhibitor, currently in Phase I of clinical trials, is the first reversible small molecule inhibitor targeting EGFR exon 20 insertion mutations and HER2 activating mutations in clinical testing. Bayer has presented its early oncology portfolio at major cancer research conferences this year, including the American Association for Cancer Research (AACR), the American Society of Clinical Oncology (ASCO) and most recently presented the mutant EGFR/HER2 inhibitor at the European Society for Medical Oncology (ESMO).
Academic collaborations are firmly anchored in Bayer's research and development strategy, with the aim of bringing novel treatment approaches to patients, particularly in therapeutic areas with high unmet medical need. Bayer's strategic approach in oncology is based on precision drug development which enables fast identification of the most promising targets and commercially viable programs. The company focuses on expanding the druggable target pool, developing efficacious and "kinder", better tolerated medicines, as well as addressing drug resistance.
Bayer with its Bayer Research & Innovation Center (BRIC) is closely located to the Broad Institute in Kendall Square, Cambridge, MA. BRIC houses a center of precision oncology research equipped with state-of-the-art laboratories for the development of targeted next-generation cancer therapies for patients. In addition, the center comprises a newly established research team focused on leveraging chemical biology techniques to further propel the company's oncology drug development process.
Financial details have not been disclosed.
About Bayer
Bayer is a global enterprise with core competencies in the life science fields of health care and nutrition. Its products and services are designed to help people and the planet thrive by supporting efforts to master the major challenges presented by a growing and aging global population. Bayer is committed to driving sustainable development and generating a positive impact with its businesses. At the same time, the Group aims to increase its earning power and create value through innovation and growth. The Bayer brand stands for trust, reliability and quality throughout the world. In fiscal 2022, the Group employed around 101,000 people and had sales of 50.7 billion euros. R&D expenses before special items amounted to 6.2 billion euros.