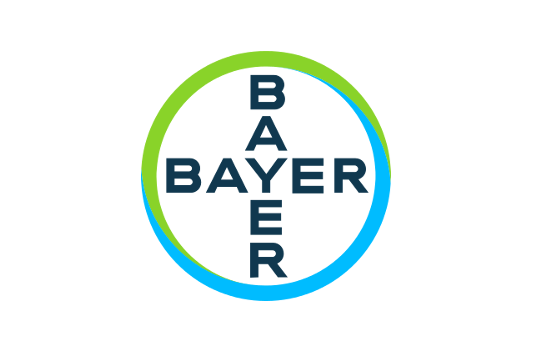 This afternoon at 2 pm CET (8 am EDT), Bayer AG will host its Pharmaceuticals R&D Event 2023 for Investors. The company will present a deep dive on the innovation strategy in its four therapeutic core areas Oncology, Cardiovascular Diseases, Neurology & Rare Diseases and Immunology. The presentations will also include status updates on Bayer Pharmaceuticals' key assets in clinical and preclinical development as well as on its platform companies Asklepios BioPharmaceutical (AskBio), BlueRock Therapeutics (BlueRock) and Vividion Therapeutics (Vividion).
"Over the past five years, we have fundamentally advanced our portfolio and innovation approach, guided by value, differentiation, feasibility, and core competencies, while also expanding our presence in the US. With our goal to translate breakthrough science into an even greater impact on the lives of patients, our innovation strategy is also expected to ultimately provide greater value to our shareholders," said Stefan Oelrich, Member of the Board of Management of Bayer AG and President Pharmaceuticals at Bayer. "At the same time, we are advancing our four late-stage pipeline and launch assets with a combined peak sales potential of more than €12 billion, which would by far more than offset the headwinds from loss of exclusivity that we are facing in our current portfolio near-to-midterm."
As part of the thorough review of its R&D strategy, Bayer narrowed its therapeutic focus and built a diverse and innovative modality toolkit as well as strategic partnerships and capabilities to accelerate its drug development processes. In parallel, the company pruned its pipeline and began to increasingly manage new drug candidates towards precision medicine.
"Our innovation strategy will allow us to increase and sustain our R&D quality and productivity to advance more meaningful and impactful innovation for patients, and enable our Bayer Pharma ambition," said Christian Rommel, Member of the Executive Committee of Bayer's Pharmaceuticals Division and Head of R&D. "The vast majority of our new molecular entities currently in development already offers the potential to be first- or best-in-class."
Update across four therapeutic focus areas
Cardiovascular diseases still represent a significant health burden and are the primary leading cause of death, underpinning the high unmet medical need. Bayer aims to continue leading this field through disruptive medicines for large indications, subpopulations of larger indications and rare diseases, building on its strong heritage and expertise in the development of therapies to treat cardiovascular diseases. At today's R&D event, the company provides an update on various early- to late-stage clinical programs, including the Phase III development program of finerenone in chronic kidney disease and heart failure, asundexian being developed in Phase III for stroke prevention, sGC activation in chronic kidney disease, and two programs in Phase I, anti-a2AP for acute ischemic stroke and SEMA3A for Alport syndrome.
Bayer's deep expertise in solid tumors provides a strong foundation to drive leadership in focus areas of Oncology, such as genitourinary, gastrointestinal and lung cancer. The company's current early pipeline is built on precision molecular oncology, targeted radiotherapy, and next-generation immuno-oncology. The portfolio update includes presentations on the mutant EGFR/HER2 inhibitor currently in Phase I development for underserved non-small cell lung cancer, as well as DGK alpha and DGK zeta inhibitors and a CCR8 antibody as novel cancer immunotherapies, and preclinical radiotherapy programs.
Scientific advances in the area of Neurology & Rare Diseases (NRD) offer the potential to shift the treatment paradigm for patients, transitioning from symptomatic treatment to transformative therapies by addressing disease root causes that could result in long-lasting clinical benefits. At Bayer, the portfolio development in NRD is primarily defined and driven by its state-of-the-art technology platforms for cell therapy (BlueRock) and gene therapy (AskBio), which are among the fastest-growing modalities in the pharma industry. Overall, the NRD pipeline comprises thirteen programs in preclinical and early clinical stages, including among others, indications like Parkinson's disease, Pompe's and Huntington's disease.
Bayer also presents an outlook of its ambitions in its new therapeutic focus area of Immunology, a field of many underserved diseases with globally increasing incidence and prevalence. Bayer's key innovator in this area is Vividion and it's highly differentiated chemoproteomics platform. In addition, the company also plans to build and expand its expertise in immunology to leverage synergies across therapeutic areas. Bayer and Vividion currently run nine programs in preclinical and early clinical development.
Deep dive into Bayer's technology platform companies
BlueRock is a pioneer and one of the leaders in stem cell engineered cell therapy, with end-to-end capabilities for delivering innovative pluripotent stem cell (PSC)-based therapies. Advancing a growing pipeline of innovative therapies for treating patients with neurological, immunological, cardiovascular, and ophthalmic diseases, BlueRock will present an update on its two lead programs. Bemdaneprocel (BRT-DA01), an investigational cell therapy comprising of PSC-derived dopaminergic neurons that are implanted into the brain, aims to target Parkinson's Disease at its root cause. In addition, details and status of OpCT-001, a preclinical potential cell therapy for photoreceptor precursor cells aimed to restore vision by replacing degenerated tissue in the retina with functional cells, are presented.
AskBio is a pioneer in adeno-associated virus (AAV)-based gene therapy with end-to-end capabilities including demonstrated applicability as well as excellent manufacturing facilities. AskBio presents a robust pipeline with numerous discovery programs targeting rare diseases and large patient populations. Most advanced in the clinic are investigational treatments for Parkinson's disease, Pompe disease and congestive heart failure. Gene therapy programs for Huntington's disease and multiple systems atrophy are currently enrolling patients into first-in-human studies.
Vividion operates a leading chemoproteomics platform based on a specific library to unlock the full potential of small molecule therapies. While hundreds of proteins are known to be drivers of diseases, only around 10% of these proteins can be drugged by current therapies. Chemoproteomics technologies can be used to selectively target and bind to yet inaccessible proteins, effectively removing today's boundaries of druggability. Bayer's strength in small molecules provides a huge potential to leverage Vividion's platform. Vividion is continuing to advance an attractive preclinical pipeline in Oncology and Immunology with the first program to enter the clinic in 2023.
Speakers at the Bayer Pharmaceuticals R&D Event 2023 for Investors include:
Stefan Oelrich, Member of the Board of Management of Bayer AG and President Pharmaceuticals
Christian Rommel, Member of the Executive Committee of Bayer's Pharmaceuticals Division and Head of Research and Development
Dominik Ruettinger, Head of Research and Early Development Oncology
Maria Borentain, Head of Cardiovascular and Renal Clinical Development
Aleksandra Rizo, CEO of Vividion Therapeutics
Seth Ettenberg, CEO of BlueRock Therapeutics
R. Jude Samulski, CSO of Asklepios BioPharmaceutical
The Bayer Pharmaceuticals R&D Event 2023 for Investors will be live webcasted under the following link: https://www.bayer.com/en/investors/pharmaceuticals-rd-event. A replay and a transcript will be available at the same place shortly after the event.
About Bayer
Bayer is a global enterprise with core competencies in the life science fields of health care and nutrition. Its products and services are designed to help people and the planet thrive by supporting efforts to master the major challenges presented by a growing and aging global population. Bayer is committed to driving sustainable development and generating a positive impact with its businesses. At the same time, the Group aims to increase its earning power and create value through innovation and growth. The Bayer brand stands for trust, reliability and quality throughout the world. In fiscal 2022, the Group employed around 101,000 people and had sales of 50.7 billion euros. R&D expenses before special items amounted to 6.2 billion euros.