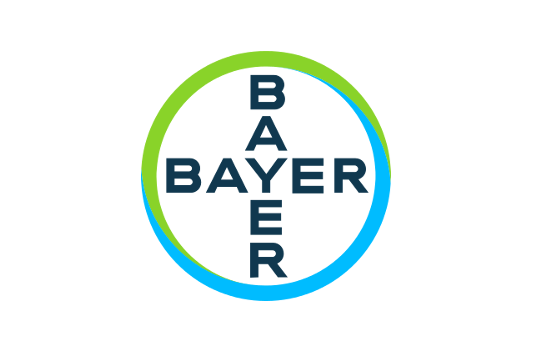 At its annual Pharma Media Day 2023, Bayer presented the latest progress in the ongoing transformation of its pharmaceutical business focusing on accelerating innovative healthcare solutions for the benefits of patients and delivering long-term, sustainable business growth.
"The transformation of our Pharma business is progressing well. With bold investments in industry-leading technology platform companies, we have bolstered our R&D capabilities and strengthened our early development pipeline," said Stefan Oelrich, Member of the Board of Management, Bayer AG and President of Bayer's Pharmaceuticals Division. "Going forward, we will focus on realizing the full potential of our projected blockbuster candidates Nubeqa™, Kerendia™, asundexian and elinzanetant. We will specifically allocate resources to grow our oncology and cardiology businesses in the U.S. The implementation of our strategy aims to deliver new medicines to patients faster and drive sustainable growth across our key areas of focus."
During this year's Pharma Media Day 2023, Bayer showcased how its investments in strategic technology platforms accelerate its medical and digital innovations and will advance the company's leadership ambitions in cardiology, oncology, and radiology. In addition, Bayer provided insights into its innovation strategy, comprising enhanced research and development (R&D) capabilities in key areas.
"Patient needs, precision therapies to address disease complexity as well as advances in science and technology are evolving rapidly. Therefore, we are evolving our R&D strategy and operating model to focus on differentiated, high-value breakthrough medicines," said Christian Rommel, Member of the Executive Committee of Bayer's Pharmaceuticals Division and Head of Research and Development. "Moving forward, we will focus our early research activities on core strategic areas: oncology, cardiovascular, neurology & rare diseases and immunology, where we believe we can make the biggest possible difference for the patients we serve."
Delivering significant growth through a leadership position in oncology
The company has doubled its portfolio of oncology treatments over the past five years. With Nubeqa (darolutamide) as a key growth driver it is gearing up to become a leader in prostate cancer, the second most commonly diagnosed cancer in men. Nubeqa has the potential to become the standard of care for prostate cancer patients from the early- to the late-stage of this disease. Going forward, growth of Nubeqa will be driven by recent approvals for the treatment of metastatic hormone-sensitive prostate cancer (mHSPC) in the U.S., EU, Japan, and China. In parallel, the robust Phase III clinical development program with darolutamide aims to broaden its use from the metastatic into the earlier disease stages, e.g. in patients with hormone-sensitive prostate cancer with high-risk of biochemical recurrence and as an adjuvant treatment for patients with localized prostate cancer with very high risk of recurrence. The company has projected a peak sales potential for Nubeqa of more than three billion euros.
"With Nubeqa's potential to set a new standard of care in prostate cancer, its compelling clinical program across the spectrum of prostate cancer and our growing early pipeline, we are well placed to deliver on our commitment to bring innovative medicines to cancer patients," said Christine Roth, Member of the Executive Committee of Bayer's Pharmaceuticals Division and Head of the Oncology Strategic Business Unit. "Bayer has clear ambitions to become a top oncology company. We are investing in innovative treatments and modalities that have the potential to be transformative for a broad range of cancer patients, who currently have little or no treatment options."
Bayer is advancing its oncology R&D efforts in three scientific areas that have the potential to address unmet needs in cancer patients. This includes targeted radiopharmaceuticals (specifically targeted alpha therapies), next-generation immuno-oncology and precision molecular oncology approaches. In these areas, the company is advancing truly first-in-class, highly innovative projects in its portfolio. Nearly one third of new molecular entities within Bayer's development pipeline is dedicated to fighting cancer, spanning all phases of clinical development.
With recent major investments, Bayer has fortified its oncology innovation engine substantially. The new $140 million Bayer Research and Innovation Center (BRIC) facility, located in the center of thriving Boston-Cambridge, Massachusetts, is home to Bayer's precision molecular oncology research group, fostering collaborations in this outstanding U.S. innovation hub, including with the Broad Institute of MIT and Harvard.
Vividion Therapeutics, which Bayer acquired for $1.5 billion, comprises a leading chemoproteomics platform capable of identifying previously unknown binding pockets in undruggable targets to generate first-in-class novel drug candidates in indications of high unmet medical need. This technology and the unique approach of an innovative arms-length operating model have the potential to accelerate the timelines to get assets into the clinic. For the first two programs, which are addressing high profile cancer targets NRF2 and STAT3, Vividion is expected to file the Investigational New Drug Application (IND) in the U.S. in 2023.
Developing the next generation of cardiovascular therapies
The short- to medium-term growth in the area of cardiovascular (CV) diseases will be driven mainly by Kerendia (finerenone), a non-steroidal, selective mineralocorticoid receptor antagonist, representing a valuable treatment option for patients with cardio-renal disease. Kerendia is already approved in major markets in chronic kidney disease (CKD) associated with type 2 diabetes. Bayer has exclusive worldwide marketing rights for this product including the U.S. The ongoing development program to expand Kerendia into additional indications comprises three Phase III studies: FINEARTS-HF, which investigates the compound in patients with symptomatic heart failure with preserved ejection fraction; FIND-CKD, with the goal to make the medicine available also to patients with non-diabetic CKD etiologies including hypertension and chronic glomerulonephritis (inflammation of the kidneys); and FIONA, which investigates finerenone in pediatric patients with CKD and severely increased proteinuria. Kerendia is estimated to generate peak sales of more than three billion euros.
Bayer's investigational treatment of cardiovascular diseases asundexian is currently in Phase III clinical development. Asundexian is an oral Factor XIa (FXIa) small molecule inhibitor being investigated in patients with atrial fibrillation (AF) as well as in patients with an acute non-cardioembolic ischemic stroke or high-risk transient ischemic attack (TIA), a temporary period of symptoms similar to those of a stroke. The respective Phase III clinical trial program, OCEANIC, which has recently started enrolling patients, is one of the largest conducted in the company's history. Asundexian, which belongs to a new class of drugs, has a projected peak sales potential of more than five billion euros.
"Cardiovascular diseases can have a significant impact on patients' lives. We are advancing highly innovative projects in our portfolio to address patients' high unmet medical needs and shape the future in cardiology," said Christian Rommel, Member of the Executive Committee of Bayer's Pharmaceuticals Division and Head of Research and Development. "The number of innovative approaches and novel modalities in our portfolio will triple in future. With those we will be able to target pathologies and disease mechanisms that were not druggable before."
Building on its strong late-stage projects, the company has set a clear directive towards precision cardiology, exploring innovative approaches across a diverse range of modalities, with the aim of pushing the boundaries of innovation for patients with cardiovascular diseases with high unmet needs and potentially reversing life-altering conditions. Complementing in-house expertise with external collaborations remains a vital part of Bayer's strategy to expand its R&D expertise and develop robust cardiovascular therapies, with the goal of addressing high unmet medical needs across broad indications, including specialty cardiology and rare indications. Through Asklepios BioPharmaceutical Inc. (AskBio), Bayer is developing a gene therapy as a potential new approach for treating congestive heart failure. With the acquisition of AskBio, Bayer gained access to an industry-leading gene therapy platform with demonstrated applicability and world-class manufacturing facilities. Beyond congestive heart failure, AskBio is also currently advancing four clinical-stage and a number of preclinical candidates addressing medical need indications across a diverse set of diseases such as Parkinson's disease, Pompe disease and Huntington's disease.
Bayer's advancements in cardiovascular disease are enabled by digitalized, decentralized and more diverse clinical trials, as well as partnerships on industry-leading sources of data, such as the Accelerating Medicines Partnership in Heart Failure and the Broad Institute's Precision Cardiology Laboratory. These initiatives are helping to accelerate the discovery of new molecules and bring new treatments to patients that need them.
Leveraging digital innovation to support diagnosis and drug discovery
Bayer is implementing its innovation strategy in radiology, with a key focus on digital medical imaging and artificial intelligence (AI). The medical imaging AI market is the fastest growing segment within the global radiology industry. The estimated compounded annual growth rate is more than 26 percent reaching $1.36 billion in sales by 2026.1 A cornerstone of Bayer's ambition is its recently launched platform Calantic™ Digital Solutions, which delivers access to digital applications, including those powered by AI. It provides an ecosystem of third-party and Bayer products to deliver disease-oriented solutions for radiologists and their teams. The platform is designed to support healthcare professionals at various stages of their work, from diagnosis through treatment of their patients.
To bolster its position in the medical imaging AI market, Bayer recently acquired the global strategic imaging AI platform and solutions provider Blackford Analysis Ltd, which will operate under Bayer's well established "arm's length" operating model. Utilizing Blackford's and Bayer's combined expertise in healthcare technology, this acquisition fosters Bayer's engagement to drive digital innovation in healthcare, with the aim to deliver true value to radiologists and their teams for the benefit of their patients.
"Building on a deep medical expertise across a multitude of diagnostic and therapeutic areas, Bayer is a leader in key radiology segments with a comprehensive portfolio that generated close to 2 billion euros sales in 2022," said Gerd Krueger, President Radiology, Bayer. "Expanding our offerings into the field of AI further advances our strong position in this market. It follows our mission to deliver disease-oriented solutions for patients and their physicians. The transformative expansion of our radiology business is a key element of Bayer's accelerated digital transformation, which strategically leverages data science and advanced analytics across the value chain."
Bayer is investing to leverage the power of data and rapidly evolving technologies such as artificial intelligence throughout the entire pharma value chain, from discovery to production. The company is partnering with technology leaders such as Google Cloud and biotech leaders such as Recursion Pharmaceuticals, Inc. to access new areas of innovation. In addition, Bayer has built up extensive in-house expertise to transform its development, manufacturing and medical operations to better serve the needs of patients, healthcare professionals and healthcare systems with relevant innovative solutions. Bayer works on leveraging all the possibilities of the technologies while fully integrating all regulatory and bioethical requirements.
About Bayer
Bayer is a global enterprise with core competencies in the life science fields of health care and nutrition. Its products and services are designed to help people and the planet thrive by supporting efforts to master the major challenges presented by a growing and aging global population. Bayer is committed to driving sustainable development and generating a positive impact with its businesses. At the same time, the Group aims to increase its earning power and create value through innovation and growth. The Bayer brand stands for trust, reliability and quality throughout the world. In fiscal 2022, the Group employed around 101,000 people and had sales of 50.7 billion euros. R&D expenses before special items amounted to 6.2 billion euros.