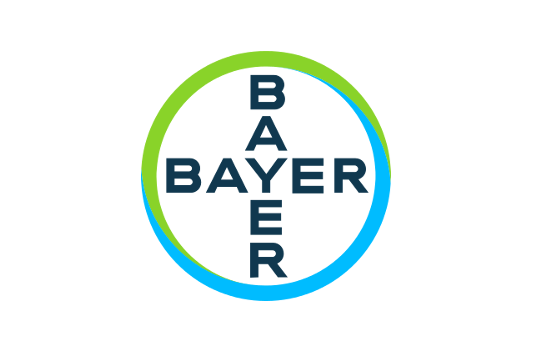 Bayer is transforming its IT function to further accelerate the digitalization of the company. Leading IT providers will take over standardized services, such as the provision of digital workplaces for employees or the global operation of IT infrastructure. Internally, the IT function will focus on differentiating solutions for Bayer's businesses. The realignment is part of the efficiency and structural measures that Bayer announced back in November 2018.
"We're not only looking to achieve savings but to use this opportunity to establish a new set-up for our IT function. The goal is to deliver new solutions in health and agriculture much faster," says Wolfgang Nickl, Chief Financial Officer and member of the Board of Management at Bayer. "The support of external partners is essential for Bayer - and that's why we have chosen leading providers that we are already working with," adds Daniel Hartert, Chief Information Officer at Bayer. The partners will take on around 950 IT employees (full-time equivalents) from Bayer in Germany. The following strategic partners have been selected:
Atos for Global Workplace Services and Security Operations
Capgemini for Business Intelligence Analytics and Controlling (BIAC), Enterprise Resource Planning (excluding HR), global IT Infrastructure, Service Integration, and Unified Communications & Collaboration
Cognizant for IT solutions in the areas of Research & Development, Product Supply and Marketing & Sales for the Crop Science Division
Tata Consultancy Services for IT solutions in the areas of Research & Development, Product Supply and Marketing & Sales for the Consumer Health and Pharmaceuticals divisions, the corporate functions and HR IT
The six-year contract can be extended by one year. The respective employees in Germany will be moving to the partners in the coming months. "Parting ways with so many employees is not easy. However, this change also comes with opportunities. We are convinced that our IT colleagues will have good development prospects with the specialized providers. The respective activities will not be continued at Bayer," says Hartert.
Internally, the Bayer IT function will be organized in agile teams that are closely linked to the businesses. The aim is to digitalize the whole value chain: from research and development to product supply, marketing and sales.
About Bayer
Bayer is a global enterprise with core competencies in the life science fields of health care and nutrition. Its products and services are designed to benefit people by supporting efforts to overcome the major challenges presented by a growing and aging global population. At the same time, the Group aims to increase its earning power and create value through innovation and growth. Bayer is committed to the principles of sustainable development, and the Bayer brand stands for trust, reliability and quality throughout the world. In fiscal 2018, the Group employed around 117,000 people and had sales of 39.6 billion euros. Capital expenditures amounted to 2.6 billion euros, R&D expenses to 5.2 billion euros.