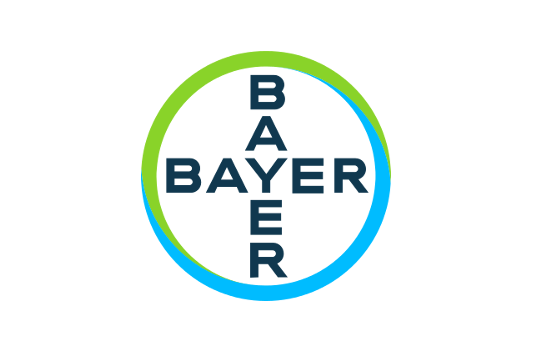 Bayer and Pharmaron have entered into a global collaboration agreement to develop new molecular entities for veterinary medicines. Under the collaboration, Bayer will fully leverage Pharmaron's Chemistry, Manufacturing and Controls (CMC) service platform. This will include drug substance and drug product manufacturing to support Bayer's research, development and commercialization needs. Financial terms were not disclosed.
Bayer and Pharmaron have agreed to jointly develop new molecular entities. Their goal is to provide veterinarians, pet owners and farmers with innovative therapies that address unmet medical needs of their animal patients. Pharmaron will provide state-of-the-art CMC capabilities and resources to accelerate the development of preclinical and clinical projects for Bayer Animal Health. Small molecules have always been the backbone of innovative drugs in veterinary medicines. The partnership between Bayer and Pharmaron will facilitate the exploration of the small molecule-based chemical space, aiming to offer a variety of future therapeutic options for diseases that still cannot be adequately treated today.
Dr. Douglas Hutchens, Bayer Animal Health's Head of Drug Discovery, External Innovation & Chief Veterinary Officer, said: "Our collaboration is another example of how we realize our innovation strategy: By combining the know-how and capabilities from an industry leading Contract Development & Manufacturing Organization like Pharmaron with high quality innovation projects derived from Bayer's research, we will reduce our time to market and increase our success rate to deliver our development portfolio to the market. We are constantly looking for innovative partners that enable us to bring our projects faster and improve probability for success in the animal health sector."
Dr. Boliang Lou, Chairman and CEO of Pharmaron commented: "Pharmaron's mission is to provide high quality R&D and commercialization services to the life sciences industry. We are very excited to form a strategic partnership with Bayer Animal Health, a world leading animal health company, to jointly develop innovative medicines for animals, by tapping into Pharmaron's CMC platform. We will work together to advance innovative products with high quality and an accelerated timeline, from discovery through development to commercialization."
About Bayer
Bayer is a global enterprise with core competencies in the life science fields of health care and nutrition. Its products and services are designed to benefit people by supporting efforts to overcome the major challenges presented by a growing and aging global population. At the same time, the Group aims to increase its earning power and create value through innovation and growth. Bayer is committed to the principles of sustainable development, and the Bayer brand stands for trust, reliability and quality throughout the world. In fiscal 2018, the Group employed around 117,000 people and had sales of 39.6 billion euros. Capital expenditures amounted to 2.6 billion euros, R&D expenses to 5.2 billion euros.
About Pharmaron
Pharmaron is a premier R&D service company supporting the life science industry. Founded in 2004, Pharmaron has invested in its people and facilities having established diverse drug R&D service capabilities, ranging from synthetic, medicinal and analytical chemistry, biology, DMPK, pharmacology, drug safety assessment, radiochemistry and isotopically labelled metabolism, chemical & pharmaceutical development to clinical development. With operations in China, US and UK staffed by over 7,000 employees, Pharmaron has an excellent track record in the delivery of R&D solutions to its partners in North America, Europe, Japan and China.