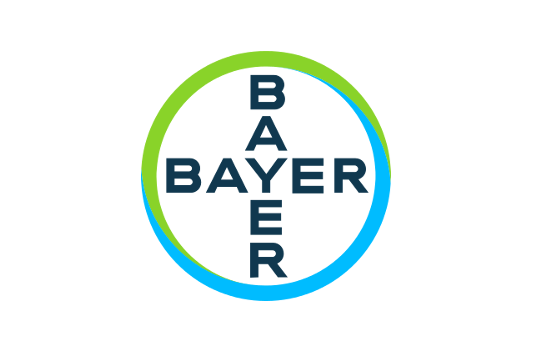 The Bayer Cares Foundation recently presented the 2018 Aspirin Social Innovation Awards to five international initiatives for their groundbreaking ideas in the fields of healthcare and nutrition. The award-winners are all impact pioneers whose concepts have the potential to bring about sustainable, systematic changes to thus improve the living conditions of hundreds of millions of people worldwide.
From 25 nominations the following four initiatives were selected by the expert jury: DeepDee (Belarus) for a smartphone-based eye screening device; SEEKEWA (Ivory Coast) for a crowdfunding investment platform for smallholders; Elixier AI (UK) for an intelligent pregnancy monitoring device; and Timless (USA) for an AI-based app to support Alzheimer's patients. Besides these five awards, there were also one special prize: The winner of the Special China Award, the StarFarmer initiative, with its project to improve the quality of contaminated farmland soil through earthworm-based biotechnology. Each award-winner receives EUR 20,000 in prize money to further enhance the impact of their ideas. Brief summaries of the award-winning organizations:
DeepDee, Belarus: smartphone-based eye screening device
The 500 million diabetes sufferers worldwide have a very high risk of developing diabetic retinopathy, an eye disease that causes blindness if not treated quickly. The only way to prevent this is by screening the retina of diabetes patients at least twice a year. But in many cases this is impossible for financial reasons or because no eye doctor is available. DeepDee is an AI-based eye disease detection device that makes affordable mass retina screenings possible via lenses, a smartphone, and machine learning algorithms.
www.deepdee.org
SEEKEWA, Ivory Coast: crowdfunding investment platform for smallholders
Some 500 million smallholders are responsible for around 75% of the food produced worldwide. These farmers could sustainably improve global food supplies and prevent hunger, but most of them live in poverty and have not got the financial resources to invest in their own farms. SEEKEWA, the first in-kind crowdfunding platform for African smallholders, uses the money provided by Internet users and businesses worldwide to buy and allocate equipment and services via a sophisticated voucher system. In this way, SEEKEWA enables a systematic boost to the productivity of these smallholder farms.
www.seekewa.com
Elixir AI, UK: AI-based pregnancy monitoring device
Worldwide, there are 5 million premature births a year. With more than a million of these newborns not surviving, premature births are the main cause of newborn deaths. Premature births are most frequently caused by a simple infection the expectant mother is suffering from. But doctors face huge difficulties in detecting such an infection. Elixir AI is an intelligent, AI-based learning device for monitoring pregnancies. Through systematically measuring and using AI to evaluate straightforward parameters in expectant mothers, Elixir AI enables any risk of a premature birth to be detected at an early stage in the pregnancy so doctors can initiate treatment in good time.
www.elixir.ai
Timeless, U.S.: AI-based care app for Alzheimer's patients
The world is running headlong into an Alzheimer's crisis. By 2050, an estimated 150 million people will be living with the disease, and caring for these patients will present a massive challenge to healthcare systems worldwide. Timeless, an easy-to-use smartphone app initially invented by 15-year-old Emma Yang for her grandmother to use, helps Alzheimer's sufferers to remember events, remain engaged, and stay connected with friends and family. Another key feature is its first-of-its-kind AI-based facial recognition technology. In this way, by supporting Alzheimer's sufferers in various areas of their lives, Timeless helps them and their loved ones to live longer with the disease in a normal home environment.
www.timeless.care
StarFarmer, China: earthworm-based soil improvement solution
In China natural disasters and flooding have resulted in nearly 100 million hectares of saline alkali farmland, and almost 20% of the country's soil has excessive heavy metal content. This results in harvest losses and some 12 million tons of contaminated wheat every year. StarFarmer's earthworm-based biotechnology combines ancient wisdom with modern technology. This affordable and ecologically sound soil improvement solution is based on a crade-to-cradle cycle in a so-called circular economy. In this case, agricultural waste deposited on contaminated soil is converted by earthworms into a soil modifier, which then is used to neutralize the salt and heavy metal content of the soil and thus increase the nutritional value of the farmland.
The Aspirin Social Innovation Award is an international excellence prize for social-impact entrepreneurs and pioneers whose innovations help to improve healthcare or combat hunger. Since 2010, 39 organizations have been selected and supported with around EUR 650,000. Their innovations have the potential to sustainably improve the lives of billions of people. The 2019 Aspirin Social Innovation Awards will be announced next November.
Bayer Cares Foundation
As the social impact foundation of the innovation company Bayer, the Bayer Cares Foundation sees itself as initiator, promoter and partner for innovation at the interface between academia, industry and civil society. The programs are focused on people - their commitment to societal progress, their wealth of ideas in fulfilling social challenges, and those that arise in times of emergency. The foundation's funding activities are a central element of Bayer's global corporate societal engagement (CSE) of around EUR 50 million annually - with the focus on research and social innovations in healthcare and nutrition.