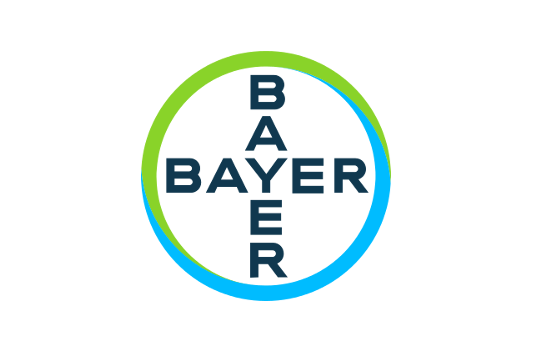 The fourth winner of the Bayer Thrombosis Research Award has been chosen. The Scientific Committee of the Bayer Science & Education Foundation awarded the EUR 30,000 prize to Dr. Changjun Yin from the Institute for Cardiovascular Prevention at the Ludwig-Maximilians-University in Munich in recognition of his research on Atherosclerosis and Alzheimer's disease (AD) as inflammatory conditions with high risks to develop thrombosis-related diseases. Yin and the research group showed a compelling case to bridge basic science using animal models and human translational studies in atherosclerosis, choroid plexus inflammation, and AD. The data strongly suggest an avenue to treat patients afflicted with atherosclerosis and AD.
The Thrombosis Research Award has honored aspiring up-and-coming researchers for outstanding achievements in the field of pure and clinical research into thrombosis since 2013. It was established in 2011 by the Bayer scientists Dr. Frank Misselwitz, Dr. Dagmar Kubitza and Dr. Elizabeth Perzborn, who won the German Future Prize in 2009 for developing the anticoagulant Xarelto®.
"Advances in science, both at universities and research institutes and in industry, are society's investment in the future. We want to boost research and promote excellence," said Kemal Malik, member of the Bayer AG Board of Management responsible for Innovation and Chairman of the Foundation. "Bayer is working to discover and develop new treatment options for diseases for which there is a high level of medical need. It is therefore also very important for us to support pioneering achievements both in medical research and clinical application. In addition, through its foundations and particularly through the awarding of this prize, Bayer wants to increase appreciation for top-level research and medical progress," continued Malik. It was these considerations that led the three Bayer researchers to donate the EUR 250,000 prize money for winning the German Future Prize to establish this award for up-and-coming researchers. Bayer doubled this initial funding to EUR 500,000.
Dr. Frank Misselwitz, prize sponsor and Head of the Thrombosis and Hematology Therapeutic Area in Bayer's Clinical Research, said: "Changjun Yin is a talented researcher whose work stands out from that of the many other nominees. His work on the cross-talk of thrombosis and inflammation and its role in the pathogenesis of neurodegenerative diseases such as Alzheimer's disease is highly innovative and methodologically outstanding. In view of his excellent scientific work, Dr. Yin is most particularly deserving of this award."
With the exception of the prize sponsors themselves, the scientific judging panel for the new award is made up exclusively of experts from universities and hospitals all over Germany: Professor Michael Böhm (Saarland University Hospital), Professor Andreas Greinacher (Ernst Moritz Arndt University Hospital, Greifswald), Professor Bettina Kemkes-Matthes (University Clinic Giessen), Professor Edelgard Lindhoff-Last (CCB - Cardiovascular Center Bethanien, Frankfurt-am-Main) and Professor Bernhard Nieswandt (Rudolph Virchow Center at the University of Würzburg).
The prize is awarded by the Bayer Science & Education Foundation. The overriding aims of this foundation are to recognize outstanding research achievements, promote scientific talent and support key natural science projects in schools. In terms of content, the focus of its sponsorship activities is on natural sciences and medicine. Outstanding research achievements are honored by the Foundation in alternate years with the Hansen Family Prize and the Otto Bayer Prize, both of which are endowed with EUR 75,000. Two prizes for aspiring and up-and-coming researchers complete the program: the international Early Excellence in Science Award is presented annually in the categories biology, chemistry and medicine, each with prize money of EUR 10,000. The Bayer Thrombosis Research Award, presented every two years with prize money of EUR 30,000, supports scientists in German-speaking countries whose work focuses in particular on basic and applied clinical research into thrombosis.
The 2019 prize winner, Dr. Changjun Yin obtained his Ph.D. degree in immunology in 2013 in the Institute of Vascular Medicine (Klinikum of the Friedrich-Schiller University Jena) in Professor Andreas Habenicht's laboratory. Subsequently, Dr. Yin continued his work as a postdoctoral fellow in the Immunology of Atherosclerosis group of Professor Habenicht at the Institute for Cardiovascular Prevention (IPEK, director: Professor Christian Weber), Hospital of the Ludwig-Maximilians-University Munich. Yin obtained independent funding from the DFG to study atherosclerosis-brain interfaces. Yin is presently a principal investigator and group leader at the IPEK. Recently, he led an international research consortium to demonstrate that Apolipoprotein E directly interacts with the classical complement cascade-initiating molecule C1q and that this interaction participates in several clinically significant thrombosis-related diseases, i.e. atherosclerosis and Alzheimer's disease.
About Bayer
Bayer is a global enterprise with core competencies in the life science fields of health care and nutrition. Its products and services are designed to benefit people by supporting efforts to overcome the major challenges presented by a growing and aging global population. At the same time, the Group aims to increase its earning power and create value through innovation and growth. Bayer is committed to the principles of sustainable development, and the Bayer brand stands for trust, reliability and quality throughout the world. In fiscal 2018, the Group employed around 117,000 people and had sales of 39.6 billion euros. Capital expenditures amounted to 2.6 billion euros, R&D expenses to 5.2 billion euros.