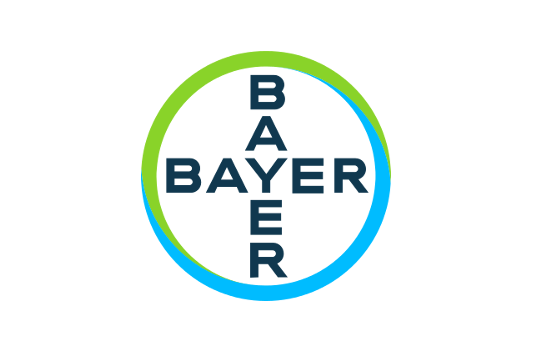 Results from an analysis of Bayer's XANTUS programme were recently published in the Journal of the American College of Cardiology (JACC)(1). The data confirm the safety profile of the oral Factor Xa inhibitor Xarelto® (rivaroxaban) in routine clinical practice. The analysis highlighted low bleeding and low stroke rates in patients with atrial fibrillation (AF) treated with Xarelto, as well as low rates of treatment discontinuation. Overall, more than 96% of patients did not suffer any of the following: treatment-emergent, independently adjudicated major bleeding; stroke; non-central nervous system (CNS) systemic embolism (SE); or all-cause death. First findings from the pooled XANTUS programme were presented at the European Society of Cardiology Congress in Barcelona, Spain in August 2017. The XANTUS programme consists of three large, international, prospective, observational cohort studies XANTUS, XANAP and XANTUS-EL.
"This independently adjudicated programme - the largest, pre-planned, prospective analysis of a single NOAC for stroke prevention in patients with AF to date - provides valuable, high quality real-world insights on the management of AF in daily clinical practice," said Dr Michael Devoy, Chief Medical Officer at Bayer. "We are committed to supporting physicians and patients in the safe and responsible use of Xarelto and to continue our extensive clinical and real-world research programmes."
AF affects approximately 10 million people in Europe (2) alone and this number is expected to increase 2.5-fold by 2050 (3,4). Due to turbulent blood flow, patients with AF are at risk of developing blood clots, which can travel to the brain and trigger a stroke. In fact, patients with AF are five times more likely to have a stroke than the general population (5). However, oral anticoagulation has been shown to prevent the majority of AF-related strokes (6), and the XANTUS, XANAP and XANTUS-EL studies have confirmed this for Xarelto in the real world.
Overall, symptomatic thromboembolic events occurred at a rate of 1.8 events/100 patient-years, including 87 patients with stroke (0.9 events/100 patient-years), 41 with transient ischemic attack (TIA) (0.4 events/100 patient-years), 11 with systemic embolic events (0.1 events/100 patient-years) and 42 with myocardial infarction (MI) (0.4 events/100 patient-years). The incidence of ischemic and hemorrhagic stroke was 0.6 and 0.2 events/100 patient-years, respectively.
Treatment-emergent major bleeding events were seen at a rate of 1.7 events/100 patient-years. Specifically, the incidence of fatal bleeding was 0.2 events/100 patient-years; critical organ bleeding occurred at a rate of 0.6 events/100 patient-years and included intracranial hemorrhage at a rate of 0.4 events/100 patient-years.
About the XANTUS study programme
The XANTUS programme includes three prospective non-interventional studies conducted in 47 countries from different regions of the world, providing a broad spectrum of global data. Patients were enrolled from Western and Eastern Europe, Canada, and Israel in XANTUS, the Asia-Pacific region in XANAP, and Eastern Europe, the Middle East, Africa, and Latin America in XANTUS-EL. Comprising a total of 11,121 patients, XANTUS pooled is the largest prospective, observational analysis of a single non-vitamin K oral anticoagulant (NOAC) used for the prevention of stroke in patients with AF.
A recently published paper by John Camm and Keith Fox states that "real-world clinical safety and effectiveness can be assessed using various real-world evidence (RWE) study types (and there is an argument that these should be obtained to provide the most balanced overview for an intervention), but it appears that prospective, non-interventional studies and patient registries provide the most robust data on these outcomes." (7)
A total of 5,287 (47.5%) patients were included in the safety analysis from Western Europe/Canada/Israel, 2,577 (23.2%) from Eastern Europe, 2,233 (20.1%) from East Asia, 690 (6.2%) from the Middle East/Africa, and 334 (3.0%) from Latin America. Co-morbidities included heart failure (21.2%), hypertension (76.2%), and diabetes (22.3%).The mean CHADS2 and CHA2DS2-VASc scores were 2.0 and 3.5, respectively. Of 11,121 patients who completed the study, 8,540 patients (76.8%) were observed for the full 12 months.
About Rivaroxaban (Xarelto®)
Rivaroxaban is the most broadly indicated non-vitamin K antagonist oral anticoagulant (NOAC) worldwide and is marketed under the brand name Xarelto®. Xarelto is approved for seven indications, protecting patients across more venous and arterial thromboembolic (VAT) conditions than any other NOAC:
The prevention of stroke and systemic embolism in adult patients with non-valvular atrial fibrillation (AF) and one or more risk factors
The treatment of pulmonary embolism (PE) in adults
The treatment of deep vein thrombosis (DVT) in adults
The prevention of recurrent PE and DVT in adults
The prevention of venous thromboembolism (VTE) in adult patients undergoing elective hip replacement surgery
The prevention of VTE in adult patients undergoing elective knee replacement surgery
The prevention of atherothrombotic events (cardiovascular death, myocardial infarction or stroke) after an Acute Coronary Syndrome in adult patients with elevated cardiac biomarkers and no prior stroke or transient ischaemic attack (TIA) when co-administered with acetylsalicylic acid (ASA) alone or with ASA plus clopidogrel or ticlopidine
Whilst licences may differ from country to country, across all indications Xarelto is approved in more than 130 countries.
Rivaroxaban was discovered by Bayer, and is being jointly developed with Janssen Research & Development, LLC. Xarelto is marketed outside the U.S. by Bayer and in the U.S. by Janssen Pharmaceuticals, Inc. (Janssen Research & Development, LLC and Janssen Pharmaceuticals, Inc. are part of the Janssen Pharmaceutical Companies of Johnson & Johnson).
Anticoagulant medicines are potent therapies used to prevent or treat serious illnesses and potentially life-threatening conditions. Before initiating and while continuing treatment with anticoagulant medicines, physicians should carefully assess the benefit and risk for the individual patient.
Responsible use of Xarelto is a very high priority for Bayer, and the company has developed a Prescribers Guide for physicians and a Xarelto Patient Card for patients to support best practice.
To learn more about thrombosis, please visit www.thrombosisadviser.com
To learn more about Xarelto, please visit www.xarelto.com
About Bayer
Bayer is a global enterprise with core competencies in the Life Science fields of health care and agriculture. Its products and services are designed to benefit people and improve their quality of life. At the same time, the Group aims to create value through innovation, growth and high earning power. Bayer is committed to the principles of sustainable development and to its social and ethical responsibilities as a corporate citizen. In fiscal 2017, the Group employed around 99,800 people and had sales of EUR 35.0 billion. Capital expenditures amounted to EUR 2.4 billion, R&D expenses to EUR 4.5 billion.
1. Kirchhof P, Radaideh DM, Young-Hoon Kim MD et al. Global Safety Analysis of Rivaroxaban: A Pooled Analysis of the Global Prospective, Observational XANTUS Program. JACC. 2018
2. Stefansdottir H et al. Eurospace. 2011;13(8):1110-7.
3. Go AS et al. JAMA. 2001;285;(18)2370-2375.
4 Miyasaka Y et al. Circulation. 2006;114,(2)119-125
5. Kannel WB et al. Am J Cardiol. 1998;82(8A):2N-9N.
6. January CT et al. AHA/ACC/HRS Guideline for the Management of Patients with Atrial Fibrillation. 2014; e215.
7. Camm AJ, Fox KAA, Strengths and weaknesses of 'real-world' studies involving non-vitamin K antagonist oral anticoagulants, Open Heart 2018;5:e000788. doi: 10.1136/openhrt-2018-000788