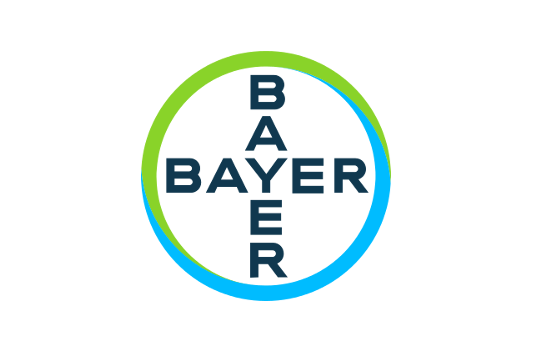 The Bayer Group remained on a path of growth in the third quarter of 2016 and took a major strategic step forward with the agreed acquisition of Monsanto. "The announcement that we had reached agreement to acquire Monsanto is a major strategic milestone for Bayer. We will be creating a global leader in agriculture and, at the same time, reinforcing our leadership position as a Life Science company," said Bayer Management Board Chairman Werner Baumann.

The third quarter was very successful in operational terms as well, reported Baumann. In the Life Science businesses, Bayer achieved encouraging sales and earnings growth overall. Pharmaceuticals especially registered a very positive business performance once again. The recently launched products showed continued strong development. Consumer Health increased sales on a currency- and portfolio-adjusted basis but EBITDA before special items was below the prior-year level. The operating performance of Crop Science held steady year on year in a persistently difficult business environment. Animal Health raised sales and earnings. Covestro registered slight growth in sales and a substantial increase in EBITDA before special items. The outlook for the full year remains positive. Bayer is raising the forecast for core earnings per share.

Sales of the Bayer Group increased by 2.3 percent in the third quarter to EUR 11,262 million (Q3 2015: EUR 11,004 million). EBITDA before special items improved by 6.0 percent to EUR 2,682 million (Q3 2015: EUR 2,530 million). EBIT advanced by 14.2 percent to EUR 1,795 million (Q3 2015: EUR 1,572 million) after special charges of EUR 125 million (Q3 2015: EUR 204 million). These mainly comprised EUR 52 million in connection with the agreed acquisition of Monsanto, EUR 49 million for efficiency improvement measures and EUR 23 million for the integration of acquired businesses. EBIT before special items moved forward by 8.1 percent to EUR 1,920 million (Q3 2015: EUR 1,776 million). Net income increased by 18.8 percent to EUR 1,187 million (Q3 2015: EUR 999 million), and core earnings per share from continuing operations by 2.4 percent to EUR 1.73 (Q3 2015: EUR 1.69).

Strong sales and earnings growth at Pharmaceuticals
Sales of prescription medicines (Pharmaceuticals) rose by an encouraging 7.3 percent to EUR 4,152 million (Q3 2015: EUR 3,870 million). "Our recently launched products showed continued strong development," said Baumann. The oral anticoagulant Xarelto™, the eye medicine Eylea™, the cancer drugs Xofigo™ and Stivarga™, and the pulmonary hypertension treatment Adempas™ posted total combined sales of EUR 1,395 million (Q3 2015: EUR 1,082 million). After adjusting for currency effects, the increase was 28.3 percent. Xarelto™ again posted strong sales growth, due mainly to volume increases in Europe and Japan. It also registered encouraging gains in the United States, where it is marketed by a subsidiary of Johnson & Johnson. Sales of Eylea™ increased considerably, due particularly to good business performance in Europe and Canada.

Among the established top Pharmaceuticals products, especially the hormone-releasing intrauterine devices of the Mirena™ product family posted strong sales gains, due particularly to positive price development in the United States. Continuing to benefit from high demand in China, business with the oral diabetes treatment Glucobay™ and the antibiotic Avalox™/Avelox™ registered encouraging growth. Fluctuations in the order volumes placed by Bayer's distribution partner resulted in slightly lower sales of the blood-clotting medicines Kogenate™/Kovaltry™. Business with the cancer drug Nexavar™ was noticeably down against the prior-year level, particularly as a result of increased competitive pressure in the United States. Sales of the multiple sclerosis product Betaferon™/Betaseron™ receded significantly, mainly because of a weaker business performance in the United States and Europe. Overall, the Pharmaceuticals business expanded in all regions on a currency-adjusted basis.

EBITDA before special items of Pharmaceuticals increased by a substantial 13.4 percent to EUR 1,421 million (Q3 2015: EUR 1,253 million), although investment in research and development remained disproportionately high. One factor in this earnings growth was the very good development of business, particularly for the recently launched products. Another factor was Bayer's success in keeping selling expenses at around the same level year on year.

Bayer: Science For A Better Life
Bayer is a global enterprise with core competencies in the Life Science fields of health care and agriculture. Its products and services are designed to benefit people and improve their quality of life. At the same time, the Group aims to create value through innovation, growth and high earning power. Bayer is committed to the principles of sustainable development and to its social and ethical responsibilities as a corporate citizen. In fiscal 2015, the Group employed around 117,000 people and had sales of EUR 46.3 billion. Capital expenditures amounted to EUR 2.6 billion, R&D expenses to EUR 4.3 billion. These figures include those for the high-tech polymers business, which was floated on the stock market as an independent company named Covestro on October 6, 2015.