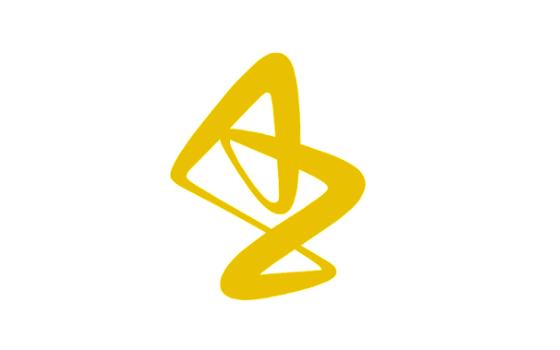 AstraZeneca today announced a collaboration and investment agreement with Cellectis, a clinical-stage biotechnology company, to accelerate the development of next generation therapeutics in areas of high unmet need, including oncology, immunology and rare diseases.
Under the terms of the collaboration agreement, AstraZeneca will leverage the Cellectis proprietary gene editing technologies and manufacturing capabilities, to design novel cell and gene therapy products, strengthening AstraZeneca's growing offering in this space. As part of the agreement, 25 genetic targets have been exclusively reserved for AstraZeneca, from which up to 10 candidate products could be explored for development.
Marc Dunoyer, Chief Strategy Officer, AstraZeneca, and Chief Executive Officer, Alexion, AstraZeneca Rare Disease, said: "The differentiated capabilities Cellectis has in gene editing and manufacturing complement our in-house expertise and investments made in the past year. AstraZeneca continues to advance our ambition in cell therapy for oncology and autoimmune diseases as well as in genomic medicine, which has potential to be transformative for patients with rare diseases."
André Choulika, PhD, Chief Executive Officer of Cellectis, said: "We believe AstraZeneca is the perfect match to Cellectis by providing world-class expertise in the development and the commercialisation of innovative medicines. This collaboration will allow us to leverage our pioneering research in gene editing and cell therapies, as well as our cutting-edge capabilities in manufacturing with the ambition to bring potentially life-saving therapies to patients with unmet medical need."
Building on AstraZeneca's own expertise in cell and genomic therapy, the Company has enhanced its capabilities through several collaborations and investments in the past year as part of its ambition to bring cell therapies to more patients living with cancer and to advance genomic medicines for rare diseases.
Financial considerations
In Q4 2023, Cellectis will receive an initial payment of $105m from AstraZeneca, which comprises a $25m upfront cash payment under the terms of a research collaboration agreement and an $80m equity investment.
The initial equity investment of $80m, at $5/share, represents an equity stake of c. 22% in Cellectis. A further $140m equity investment, at $5/share, is expected to close in early 2024 subject to the signing of a final binding agreement following completion of a consultation with the Cellectis employee representative bodies and customary closing conditions including Cellectis shareholders' approval and regulatory clearances. Post-closing of this second investment, AstraZeneca will hold a total equity stake of c. 44% in Cellectis. AstraZeneca expects to treat its investment in Cellectis as an associate.
Under the terms of the research collaboration, Cellectis is also eligible to receive an investigational new drug (IND) option fee and development, regulatory and sales-related milestone payments, ranging from $70m up to $220m, per each of the 10 candidate products, plus tiered royalties.
AstraZeneca retains an option for a worldwide exclusive license for the candidate products developed under the research collaboration agreement, to be exercised before IND filing.
About Alexion
Alexion, AstraZeneca Rare Disease, is the group within AstraZeneca focused on rare diseases, created following the 2021 acquisition of Alexion Pharmaceuticals, Inc. As a leader in rare diseases for nearly 30 years, Alexion is focused on serving patients and families affected by rare diseases and devastating conditions through the discovery, development and commercialisation of life-changing medicines. Alexion focuses its research efforts on novel molecules and targets in the complement cascade and its development efforts on haematology, nephrology, neurology, metabolic disorders, cardiology and ophthalmology. Headquartered in Boston, Massachusetts, Alexion has offices around the globe and serves patients in more than 50 countries.
AstraZeneca in oncology
AstraZeneca is leading a revolution in oncology with the ambition to provide cures for cancer in every form, following the science to understand cancer and all its complexities to discover, develop and deliver life-changing medicines to patients.
The Company's focus is on some of the most challenging cancers. It is through persistent innovation that AstraZeneca has built one of the most diverse portfolios and pipelines in the industry, with the potential to catalyse changes in the practice of medicine and transform the patient experience.
AstraZeneca has the vision to redefine cancer care and, one day, eliminate cancer as a cause of death.
About AstraZeneca
AstraZeneca (LSE/STO/Nasdaq: AZN) is a global, science-led biopharmaceutical company that focuses on the discovery, development, and commercialisation of prescription medicines in Oncology, Rare Diseases, and BioPharmaceuticals, including Cardiovascular, Renal & Metabolism, and Respiratory & Immunology. Based in Cambridge, UK, AstraZeneca operates in over 100 countries and its innovative medicines are used by millions of patients worldwide.