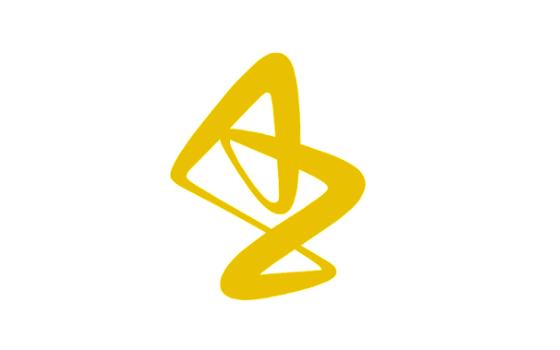 AstraZeneca and KYM Biosciences Inc.* have entered into a global exclusive licence agreement for CMG901, a potential first-in-class antibody drug conjugate (ADC) targeting Claudin 18.2, a promising therapeutic target in gastric cancer. Under the licence agreement, AstraZeneca will be responsible for the research, development, manufacture and commercialisation of CMG901 globally.
CMG901 is currently being evaluated in a Phase I clinical trial for the treatment of Claudin 18.2-positive solid tumours, including gastric cancer. Preliminary results from the Phase I trial have shown an encouraging clinical profile for CMG901, with early signs of anti-tumour activity across the dose levels tested.
Puja Sapra, Senior Vice President, Biologics Engineering & Oncology Targeted Delivery, Oncology R&D, AstraZeneca, said, "We are excited by the opportunity to accelerate the development of CMG901, a potential new medicine for patients with Claudin18.2-expressing cancers. CMG901 strengthens our growing pipeline of antibody drug conjugates and supports our ambition to expand treatment options and transform outcomes for patients with gastrointestinal cancers."
Dr Bo Chen, Chief Executive Officer of Keymed and Board Chairman of KYM Biosciences, said, "We are pleased to announce our agreement with AstraZeneca, a global biopharmaceutical company with leadership in developing and commercializing novel anti-cancer therapies. This is not only a recognition of CMG901, a potential first-in-class Claudin 18.2 ADC, but also Keymed's internal discovery and development capabilities. The global scope of this agreement has the potential to benefit patients in China, and throughout the world."
Financial considerations
AstraZeneca will make an upfront payment of $63m on transaction closing and additional development and sales-related milestone payments of up to $1.1bn to KYM Biosciences as well as tiered royalties up to low double digits.
The transaction is expected to close in the first half of 2023, subject to customary closing conditions and regulatory clearances. The transaction does not impact AstraZeneca's financial guidance for 2023.
About CMG901
CMG901 is a novel antibody drug conjugate targeting Claudin 18.2, and consists of an anti-Claudin 18.2 monoclonal antibody, a protease-degradable linker, and a cytotoxic small molecule monomethyl auristatin E (MMAE). CMG901 is being developed for the treatment of solid tumours that express the cell surface protein Claudin 18.2, including gastric cancers. CMG901 is owned by KYM Biosciences Inc. (KYM), a joint venture established by affiliates of Keymed Biosciences (70% of KYM ownership) and Lepu Biopharma (30% of KYM ownership).
About AstraZeneca in gastrointestinal cancers
AstraZeneca has a broad development programme for the treatment of gastrointestinal (GI) cancers across several medicines and a variety of tumour types and stages of disease. In 2020, GI cancers collectively represented approximately 5.1 million new cancer cases leading to approximately 3.6 million deaths.(1)
Within this programme, the Company is committed to improving outcomes in gastric, liver, biliary tract, oesophageal, pancreatic and colorectal cancers.
Imfinzi (durvalumab) is approved in the US in combination with chemotherapy (gemcitabine plus cisplatin) for advanced biliary tract cancer and in combination with Imjudo in unresectable hepatocellular carcinoma. Imfinzi is being assessed in combinations, including with Imjudo in liver, oesophageal and gastric cancers in an extensive development programme spanning early to late-stage disease across settings.
Enhertu (trastuzumab deruxtecan), a HER2-directed antibody drug conjugate, is approved in HER2-positive advanced gastric cancer and is being assessed in colorectal cancer. Enhertu is jointly developed and commercialised by AstraZeneca and Daiichi Sankyo.
Lynparza (olaparib), a first-in-class PARP inhibitor, is approved in BRCA-mutated metastatic pancreatic cancer. Lynparza is developed and commercialised in collaboration with MSD (Merck & Co., Inc. inside the US and Canada).
About AstraZeneca in oncology
AstraZeneca is leading a revolution in oncology with the ambition to provide cures for cancer in every form, following the science to understand cancer and all its complexities to discover, develop and deliver life-changing medicines to patients.
The Company's focus is on some of the most challenging cancers. It is through persistent innovation that AstraZeneca has built one of the most diverse portfolios and pipelines in the industry, with the potential to catalyse changes in the practice of medicine and transform the patient experience.
AstraZeneca has the vision to redefine cancer care and, one day, eliminate cancer as a cause of death.
About AstraZeneca
AstraZeneca (LSE/STO/Nasdaq: AZN) is a global, science-led biopharmaceutical company that focuses on the discovery, development, and commercialisation of prescription medicines in Oncology, Rare Diseases, and BioPharmaceuticals, including Cardiovascular, Renal & Metabolism, and Respiratory & Immunology. Based in Cambridge, UK, AstraZeneca operates in over 100 countries and its innovative medicines are used by millions of patients worldwide.
* KYM Biosciences is a joint venture established by affiliates of Keymed Biosciences and Lepu Biopharma.
1. World Health Organization. World Cancer Fact Sheet. Available at: https://gco.iarc.fr/today/data/factsheets/populations/900-world-fact-sheets.pdf. Accessed February 2023.