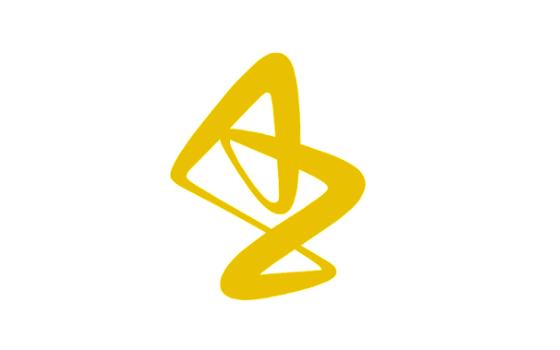 AstraZeneca's COVID-19 vaccine has been granted emergency use authorisation in India as well as Argentina, Dominican Republic, El Salvador, Mexico and Morocco for the active immunisation of adults.
The vaccine was shown in clinical trials to be safe and effective at preventing symptomatic COVID-19, with no severe cases and no hospitalisations more than 14 days after the second dose.
The approval in India is an important milestone as it will enable to supply India but also a large number of countries around the world. AstraZeneca has partnered with Serum Institute of India (SII), the world's largest vaccine manufacturer, for the supply of the vaccine to the Indian Government but also to a large number of low and middle-income countries.
Pascal Soriot, Chief Executive Officer, AstraZeneca, said: "These emergency use authorisations will soon bring the vaccine to many millions of people and are proof of our long-held commitment to broad and equitable access around the world. We hope this effective, well-tolerated and simple-to-administer vaccine will now begin to have a real impact on this deadly virus. We would like to thank the regulators for their swift and decisive actions and our partner, Serum Institute of India, for its substantial contribution to this global effort."
Adar Poonawalla, Chief Executive Officer, Serum Institute of India, said: "The emergency licensure in India marks an important milestone for all of us. The regulatory decisions are welcoming and encouraging towards ensuring equitable access to a safe, immunogenic, and affordable vaccine for millions of people worldwide. The pandemic of 2020, however devastating - brought public and private institutions, health authorities, governments of various countries, and most importantly the global communities together to pose a resilient front against the virus. That said, we would like to thank all the stakeholders at various levels who have continually supported and motivated us to fortify our commitment of health for all."
AstraZeneca has already submitted a substantial data package to support a conditional marketing authorisation for its COVID-19 vaccine to the European Medicines Agency (EMA), as part of an ongoing rolling review process and will continue to work closely with the EMA to seek approval in the coming weeks. AstraZeneca is also seeking Emergency Use Listing from the World Health Organization for an accelerated pathway to vaccine availability in low-income countries during this health crisis and has ongoing rolling reviews with many other regulatory authorities around the world.
In addition to the University of Oxford-led trials, the Company is conducting a large trial in the US as part of a global programme. In total, the University of Oxford and AstraZeneca expect to enrol more than 60,000 participants worldwide. Additional safety and efficacy data will continue to accumulate from ongoing clinical trials.
AstraZeneca is working with its global partners to continue building manufacturing capacity of up to three billion doses of the vaccine globally in 2021 on a rolling basis, pending regulatory approvals. The vaccine can be stored, transported and handled at normal refrigerated conditions (two-eight degrees Celsius/ 36-46 degrees Fahrenheit) for at least six months and administered within existing healthcare settings.
AstraZeneca continues to engage with governments, multilateral organisations and other partners around the world to ensure broad and equitable access to the vaccine at no profit for the duration of the pandemic.
About COVID-19 Vaccine AstraZeneca, formerly AZD1222
AZD1222 was co-invented by the University of Oxford and its spin-out company, Vaccitech. It uses a replication-deficient chimpanzee viral vector based on a weakened version of a common cold virus (adenovirus) that causes infections in chimpanzees and contains the genetic material of the SARS-CoV-2 virus spike protein. After vaccination, the surface spike protein is produced, priming the immune system to attack the SARS-CoV-2 virus if it later infects the body.
The interim analysis for efficacy was based on 11,636 participants accruing 131 symptomatic infections from the UK and Brazil Phase III trials conducted by Oxford University. As published in The Lancet on 8 December 2020, the primary efficacy endpoint based on a pooled analysis showed that the vaccine was 70.4% (confidence interval: 54.8% to 80.6%) effective at preventing symptomatic COVID-19 occurring more than 14 days after receiving two doses of the vaccine. A secondary efficacy endpoint of prevention of severe disease demonstrated no cases of severe infections or hospitalisations in the vaccine group.
The safety data published so far is from over 20,000 participants enrolled across four clinical trials in the UK and Brazil and South Africa. The Lancet publication confirmed that AZD1222 was well tolerated and that there were no serious safety events confirmed related to the vaccine. The participants were from diverse racial and geographic groups who are healthy or have stable underlying medical conditions. This analysis provides safety data on 74,341 person-months of follow-up after first dose (median 3.4 months) and 29,060 person-months of follow-up after two doses (median 2.0 months). The overall reported rates of serious adverse events were 0.7% in the vaccine group and 0.8% in the control group.
In addition to the programme led by Oxford University, AstraZeneca is conducting a large trial in the US and globally. In total, Oxford University and AstraZeneca expect to enrol up to 60,000 participants globally.
On 29 December 2020, the UK Medicines and Healthcare products Regulatory Agency (MHRA) has provided authorisation for emergency supply of COVID-19 Vaccine AstraZeneca for the active immunisation of individuals 18 years or older.
About AstraZeneca
AstraZeneca (LSE/STO/Nasdaq: AZN) is a global, science-led biopharmaceutical company that focuses on the discovery, development and commercialisation of prescription medicines, primarily for the treatment of diseases in three therapy areas - Oncology, Cardiovascular, Renal & Metabolism, and Respiratory & Immunology. Based in Cambridge, UK, AstraZeneca operates in over 100 countries and its innovative medicines are used by millions of patients worldwide.