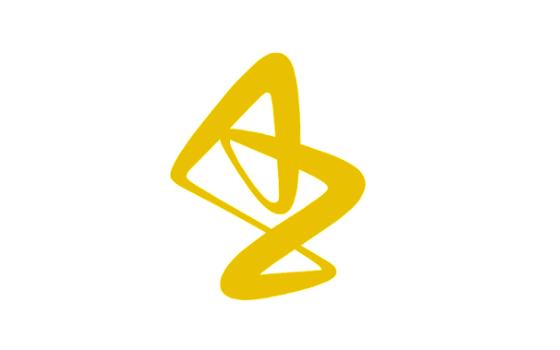 The CEOs of AstraZeneca (LSE/STO/NYSE: AZN), BioNTech (NASDAQ: BNTX), GlaxoSmithKline plc (LSE/NYSE: GSK), Johnson & Johnson (NYSE: JNJ), Merck (NYSE: MRK), known as MSD outside the United States and Canada, Moderna, Inc. (Nasdaq: MRNA), Novavax, Inc. (Nasdaq: NVAX), Pfizer Inc. (NYSE: PFE), and Sanofi (NASDAQ: SNY), today announced a historic pledge, outlining a united commitment to uphold the integrity of the scientific process as they work towards potential global regulatory filings and approvals of the first COVID-19 vaccines.
All nine CEOs signed the following pledge:
We, the undersigned biopharmaceutical companies, want to make clear our on-going commitment to developing and testing potential vaccines for COVID-19 in accordance with high ethical standards and sound scientific principles.
The safety and efficacy of vaccines, including any potential vaccine for COVID-19, is reviewed and determined by expert regulatory agencies around the world, such as the United States Food and Drug Administration (FDA). FDA has established clear guidance for the development of COVID-19 vaccines and clear criteria for their potential authorization or approval in the US. FDA's guidance and criteria are based on the scientific and medical principles necessary to clearly demonstrate the safety and efficacy of potential COVID-19 vaccines. More specifically, the agency requires that scientific evidence for regulatory approval must come from large, high quality clinical trials that are randomized and observer-blinded, with an expectation of appropriately designed studies with significant numbers of participants across diverse populations.
Following guidance from expert regulatory authorities such as FDA regarding the development of COVID-19 vaccines, consistent with existing standards and practices, and in the interest of public health, we pledge to:
Always make the safety and well-being of vaccinated individuals our top priority.
Continue to adhere to high scientific and ethical standards regarding the conduct of clinical trials and the rigor of manufacturing processes.
Only submit for approval or emergency use authorization after demonstrating safety and efficacy through a Phase 3 clinical study that is designed and conducted to meet requirements of expert regulatory authorities such as FDA.
Work to ensure a sufficient supply and range of vaccine options, including those suitable for global access.
We believe this pledge will help ensure public confidence in the rigorous scientific and regulatory process by which COVID-19 vaccines are evaluated and may ultimately be approved.
Together, these nine companies have collectively developed more than 70 novel vaccines that have helped to eradicate some of the world's most complex and deadly public health threats, underscoring their experience in clinical development and regulatory rigor, as well as their longstanding commitments to patient safety and public health.
About AstraZeneca
AstraZeneca (LSE/STO/NYSE: AZN) is a global, science-led biopharmaceutical company that focuses on the discovery, development and commercialisation of prescription medicines, primarily for the treatment of diseases in three therapy areas - Oncology, Cardiovascular, Renal & Metabolism, and Respiratory & Immunology. Based in Cambridge, UK, AstraZeneca operates in over 100 countries and its innovative medicines are used by millions of patients worldwide.
About BioNTech
Biopharmaceutical New Technologies is a next generation immunotherapy company pioneering novel therapies for cancer and other serious diseases. The Company exploits a wide array of computational discovery and therapeutic drug platforms for the rapid development of novel biopharmaceuticals. Its broad portfolio of oncology product candidates includes individualized and off-the-shelf mRNA-based therapies, innovative chimeric antigen receptor T cells, bi-specific checkpoint immuno-modulators, targeted cancer antibodies and small molecules. Based on its deep expertise in mRNA vaccine development and in-house manufacturing capabilities, BioNTech and its collaborators are developing multiple mRNA vaccine candidates for a range of infectious diseases alongside its diverse oncology pipeline. BioNTech has established a broad set of relationships with multiple global pharmaceutical collaborators, including Genmab, Sanofi, Bayer Animal Health, Genentech, a member of the Roche Group, Regeneron, Genevant, Fosun Pharma, and Pfizer.
About GlaxoSmithKline
GSK is a science-led global healthcare company with a special purpose: to help people do more, feel better, live longer.
About Johnson & Johnson
At Johnson & Johnson, we believe good health is the foundation of vibrant lives, thriving communities and forward progress. That's why for more than 130 years, we have aimed to keep people well at every age and every stage of life. Today, as the world's largest and most broadly-based health care company, we are committed to using our reach and size for good. We strive to improve access and affordability, create healthier communities, and put a healthy mind, body and environment within reach of everyone, everywhere. We are blending our heart, science and ingenuity to profoundly change the trajectory of health for humanity.
About the Janssen Pharmaceutical Companies of Johnson & Johnson
At Janssen, we're creating a future where disease is a thing of the past. We're the Pharmaceutical Companies of Johnson & Johnson, working tirelessly to make that future a reality for patients everywhere by fighting sickness with science, improving access with ingenuity and healing hopelessness with heart. We focus on areas of medicine where we can make the biggest difference: Cardiovascular & Metabolism, Immunology, Infectious Diseases & Vaccines, Neuroscience, Oncology and Pulmonary Hypertension.
About Merck
For more than 125 years, Merck, known as MSD outside of the United States and Canada, has been inventing for life, bringing forward medicines and vaccines for many of the world's most challenging diseases in pursuit of our mission to save and improve lives. We demonstrate our commitment to patients and population health by increasing access to health care through far-reaching policies, programs and partnerships. Today, Merck continues to be at the forefront of research to prevent and treat diseases that threaten people and animals - including cancer, infectious diseases such as HIV and Ebola, and emerging animal diseases - as we aspire to be the premier research-intensive biopharmaceutical company in the world.
About Moderna
Moderna is advancing messenger RNA (mRNA) science to create a new class of transformative medicines for patients. mRNA medicines are designed to direct the body's cells to produce intracellular, membrane or secreted proteins that can have a therapeutic or preventive benefit and have the potential to address a broad spectrum of diseases. Moderna's platform builds on continuous advances in basic and applied mRNA science, delivery technology and manufacturing, providing the Company the capability to pursue in parallel a robust pipeline of new development candidates. Moderna is developing therapeutics and vaccines for infectious diseases, immuno-oncology, rare diseases, cardiovascular diseases, and autoimmune and inflammatory diseases, independently and with strategic collaborators.
Headquartered in Cambridge, Mass., Moderna currently has strategic alliances for development programs with AstraZeneca PLC and Merck & Co., Inc., as well as the Defense Advanced Research Projects Agency (DARPA), an agency of the U.S. Department of Defense; the Biomedical Advanced Research and Development Authority (BARDA), a division of the Office of the Assistant Secretary for Preparedness and Response (ASPR) within the U.S. Department of Health and Human Services (HHS) and the Coalition for Epidemic Preparedness Innovations (CEPI). Moderna has been named a top biopharmaceutical employer by Science for the past five years.
About Novavax
Novavax, Inc. (Nasdaq:NVAX) is a late-stage biotechnology company that promotes improved health globally through the discovery, development, and commercialization of innovative vaccines to prevent serious infectious diseases. Novavax is undergoing clinical trials for NVX-CoV2373, its vaccine candidate against SARS-CoV-2, the virus that causes COVID-19. NanoFlu™, its quadrivalent influenza nanoparticle vaccine, met all primary objectives in its pivotal Phase 3 clinical trial in older adults. Both vaccine candidates incorporate Novavax' proprietary saponin-based Matrix-M™ adjuvant in order to enhance the immune response and stimulate high levels of neutralizing antibodies. Novavax is a leading innovator of recombinant vaccines; its proprietary recombinant technology platform combines the power and speed of genetic engineering to efficiently produce highly immunogenic nanoparticles in order to address urgent global health needs.
About Pfizer: Breakthroughs That Change Patients' Lives
At Pfizer, we apply science and our global resources to bring therapies to people that extend and significantly improve their lives. We strive to set the standard for quality, safety and value in the discovery, development and manufacture of health care products, including innovative medicines and vaccines. Every day, Pfizer colleagues work across developed and emerging markets to advance wellness, prevention, treatments and cures that challenge the most feared diseases of our time. Consistent with our responsibility as one of the world's premier innovative biopharmaceutical companies, we collaborate with health care providers, governments and local communities to support and expand access to reliable, affordable health care around the world. For more than 150 years, we have worked to make a difference for all who rely on us.
About Sanofi
Sanofi is dedicated to supporting people through their health challenges. We are a global biopharmaceutical company focused on human health. We prevent illness with vaccines, provide innovative treatments to fight pain and ease suffering. We stand by the few who suffer from rare diseases and the millions with long-term chronic conditions.
With more than 100,000 people in 100 countries, Sanofi is transforming scientific innovation into healthcare solutions around the globe. Sanofi, Empowering Life.