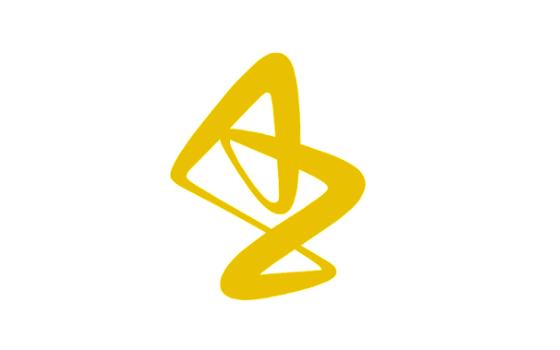 AstraZeneca today announced that the US Food and Drug Administration (FDA) has granted Fast Track designation for the development of Farxiga (dapagliflozin) to delay the progression of renal failure and prevent cardiovascular (CV) and renal death in patients with chronic kidney disease (CKD).
The FDA's Fast Track programme is designed to accelerate the development and review of new medicines for the treatment of serious conditions where there is an unmet treatment need. The designation was assigned to CKD patients with and without type-2 diabetes (T2D).
Mene Pangalos, Executive Vice President, BioPharmaceuticals R&D, said: "Chronic kidney disease affects an estimated 37 million people in the US, and is often associated with an increased risk of heart disease and stroke. This Fast Track designation is an important step towards more quickly addressing unmet treatment needs in chronic kidney disease, and we will work closely with the FDA to explore the potential for Farxiga to improve outcomes for these patients."
The Phase III DAPA-CKD clinical trial is currently underway to evaluate the effect of Farxiga on renal outcomes and CV mortality in patients with CKD with and without T2D versus placebo, on top of standard of care.
About chronic kidney disease
CKD is a serious, progressive condition defined by decreased kidney function (shown by reduced estimated glomerular filtration rate (eGFR), markers of kidney damage, or both, for at least three months.(1) The most common causes of CKD are diabetes and hypertension.(2) CKD affects an estimated 200 million adults globally.(3)
CKD is associated with increased risk of therapy-resistant hypertension,(4) chronic fluid overload,(5) heart failure,(6) and CV and all-cause death.(7,2) In its most severe form, known as end-stage renal disease (ESRD), kidney damage and deterioration of kidney function have progressed to the stage where dialysis or kidney transplantation are required.(8) The majority of patients with ESRD will die from CV causes.(9)
About Farxiga
Farxiga is a first-in-class, oral once-daily SGLT2 inhibitor indicated as both monotherapy and as part of combination therapy to improve glycaemic control, with the additional benefits of weight loss and blood-pressure reduction, as an adjunct to diet and exercise in adults with T2D. Farxiga has a robust programme of clinical trials that includes more than 35 completed and ongoing Phase IIb/III trials in more than 35,000 patients, as well as more than 2.5 million patient-years' experience.
About the DapaCare Clinical Programme
AstraZeneca is taking a holistic, patient-centric approach to disease management by addressing the underlying morbidity, mortality and organ damage associated with CV, metabolic and renal diseases. Due to the interconnectivity of these diseases, AstraZeneca has developed the DapaCare clinical programme to explore the CV and renal profile of Farxiga in people with and without type-2 diabetes. The clinical programme will enrol nearly 30,000 patients in randomised clinical trials and is supported by a multinational real-world evidence study. DapaCare will generate data across a spectrum of people with established CV disease, CV risk factors and varying stages of renal disease, both with and without type-2 diabetes, providing healthcare providers with evidence needed to improve patient outcomes.
In addition to the DAPA-CKD trial, Farxiga is also being developed for patients with heart failure in the DAPA-HF (HFrEF), DELIVER (HFpEF) and DETERMINE (HFrEF and HFpEF) trials. DapaCare underscores our commitment to following the science by pursuing a holistic patient approach to address the multiple risk factors associated with CV, renal and metabolic diseases.
About AstraZeneca in CVRM
Cardiovascular, Renal & Metabolism (CVRM) together forms one of AstraZeneca's three therapy areas and is a key growth driver for the Company. By following the science to understand more clearly the underlying links between the heart, kidneys and pancreas, AstraZeneca is investing in a portfolio of medicines to protect organs and improve outcomes by slowing disease progression, reducing risks and tackling co-morbidities. The Company's ambition is to modify or halt the natural course of CVRM diseases and potentially regenerate organs and restore function, by continuing to deliver transformative science that improves treatment practices and cardiovascular health for millions of patients worldwide.
About AstraZeneca
AstraZeneca is a global, science-led biopharmaceutical company that focuses on the discovery, development and commercialisation of prescription medicines, primarily for the treatment of diseases in three therapy areas - Oncology, CVRM, and Respiratory. AstraZeneca operates in over 100 countries and its innovative medicines are used by millions of patients worldwide.
1. Mallappallil, M., Friedman, E. A., Delano, B. G., McFarlane, S. I., & Salifu, M. O. (2014). Chronic kidney disease in the elderly: evaluation and management. Clinical practice (London, England), 11(5), 525-535. doi:10.2217/cpr.14.46.
2. Webster AC, Nagler EV, Morton RL, Masson P. Chronic Kidney Disease. Lancet. 2017;389(10075):1238-52.
3. Ojo A. Addressing the global burden of chronic kidney disease through clinical and translational research. Trans Am Clin Climatol Assoc. 2014;125:229-43; discussion 243-6.
4. Tanner RM, Calhoun DA, Bell EK, Bowling CB, Gutierrez OM, Irvin MR, et al. Prevalence of apparent treatment-resistant hypertension among individuals with CKD. Clin J Am Soc Nephrol. 2013;8(9):1583-90.
5. Agarwal R. Resistant hypertension and the neglected antihypertensive: sodium restriction. Nephrol Dial Transplant. 2012;27(11):4041-5.
6. Dhingra R, Gaziano JM, Djousse L. Chronic kidney disease and the risk of heart failure in men. Circ Heart Fail. 2011;4(2):138-44.
7. Muntner P, He J, Hamm L, Loria C, Whelton PK. Renal Insufficiency and Subsequent Death Resulting from Cardiovascular Disease in the United States. Journal of the American Society of Nephrology. 2002;13(3):745.
8. Centers for Disease Control and Prevention. Chronic Kidney Disease in the United States, 2019; [cited 2019 Aug 24]. Available from URL: https://www.cdc.gov/kidneydisease/publications-resources/2019-national-facts.html.
9. Thompson S, James M, Wiebe N, Hemmelgarn B, Manns B, Klarenbach S and Tonelli M. Cause of Death in Patients with Reduced Kidney Function. Journal of the American Society of Nephrology. 2015, 26 (10) 2504-2511; DOI: https://doi.org/10.1681/ASN.2014070714.