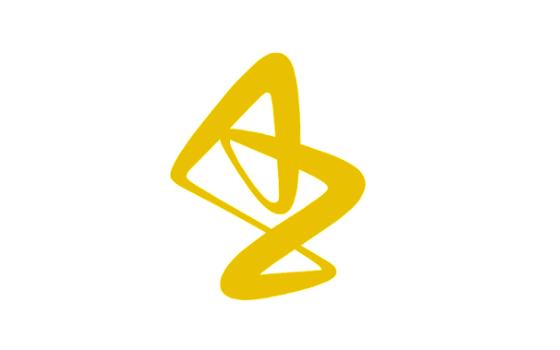 New data from Novel START, an open-label trial designed to reflect real-world practice, has demonstrated the effectiveness of Symbicort Turbuhaler (budesonide/formoterol) as a potential anti-inflammatory reliever in mild asthma.(1) These results are published in the New England Journal of Medicine and are being presented at the American Thoracic Society 2019 International Conference.(1)
The trial compared Symbicort Turbuhaler with two commonly used treatment regimens in mild asthma. In real-world practice, patients typically use a short-acting beta2-agonist (SABA) reliever in response to symptoms or daily low-dose inhaled corticosteroid (ICS) maintenance therapy with a SABA reliever. In this trial, patients with mild asthma were randomised to receive either albuterol (a SABA reliever) taken as-needed, or budesonide (an ICS maintenance treatment) plus albuterol as-needed, or Symbicort Turbuhaler used as an anti-inflammatory reliever therapy taken as-needed.(1)
Symbicort Turbuhaler demonstrated a 51% reduction in the rate of annual asthma exacerbations compared to albuterol. There was no difference in the exacerbation rate between Symbicort Turbuhaler and twice-daily maintenance budesonide plus albuterol, despite a 52% reduction in the mean steroid dose with Symbicort Turbuhaler.(1) These data support the findings of the SYGMA 1 and 2 trials published in May 2018.(2,3)
Alex de Giorgio-Miller, Therapy Area Vice President, Respiratory, Global Medical Affairs, said: "There are an estimated 176 million asthma attacks globally each year and all asthma patients, regardless of their disease severity, are at risk of severe attacks. The Novel START trial demonstrates the effectiveness of Symbicort as an anti-inflammatory reliever to reduce the risk of asthma attacks in patients with mild disease, compared with the most commonly used asthma reliever. In a trial that reflects real-world practice, these data reinforce evidence from the SYGMA trials and build on the established clinical profile of Symbicort in moderate-to-severe disease."
Professor Richard Beasley, Director of the Medical Research Institute of New Zealand said: "Asthma attacks are a major burden in mild disease. SABA relievers do not address the underlying inflammation in asthma, and patients with mild disease who rely on SABA alone are at greater risk of asthma attacks than those taking an anti-inflammatory therapy. Novel START showed that Symbicort used as an anti-inflammatory reliever was superior to as-needed SABA for the prevention of asthma attacks in mild disease."
Novel START was conducted by the Medical Research Institute of New Zealand and was funded by a research grant from AstraZeneca and core institutional funding from the Health Research Council of New Zealand.
Safety and tolerability data for Symbicort Turbuhaler as-needed were consistent with the known profile of the medicine. The most commonly reported adverse events in the Novel START trial were upper respiratory tract infection, nasopharyngitis and asthma.(1)
Symbicort Turbuhaler is approved as a maintenance and reliever therapy in many countries for moderate-to-severe asthma, and as an anti-inflammatory reliever as-needed in patients with mild asthma in Brazil and Russia. A regulatory submission to expand the indication for Symbicort Turbuhaler as an anti-inflammatory reliever in mild asthma has been accepted in Europe. In the US, Symbicort is approved for use in a pressurised metered-dose inhaler device, but not the Turbuhaler device.
About Novel START
Novel START (Novel Symbicort Turbuhaler Asthma Reliever Therapy) is Externally Sponsored Scientific Research (ESR). The primary objective of the trial was to assess the efficacy of Symbicort Turbuhaler given as an anti-inflammatory reliever as-needed in adults with mild asthma.
The 52-week pragmatic trial supports the findings of the double-blind, double-dummy SYGMA trials (also published in the New England Journal of Medicine), but in an open-label treatment regimen reflecting real-world practice in 668 patients aged 18-75 years in Australia, Italy, New Zealand and the UK with a self-reported doctor-diagnosis of asthma. Patients were enrolled if they had used a SABA inhaler as sole asthma therapy in the previous 3 months and required use of SABA on ≥2 occasions in the previous 4 weeks (but on average ≤2 occasions per day in the previous 4 weeks). In the trial, Symbicort Turbuhaler as-needed (200/6 µg; n=220) was compared to SABA treatment with albuterol (known as salbutamol in many countries) as-needed (100 μg; n=223), and maintenance ICS therapy with budesonide twice-daily plus albuterol as-needed (200 µg and 100 μg, respectively; n=225). These comparators reflect two of the treatment options most commonly used in clinical practice for the management of mild asthma.
The results of the primary outcome measurements are:
Symbicort Turbuhaler demonstrated a 51% reduction in the rate of annual asthma exacerbations versus SABA treatment with albuterol as-needed (absolute rate 0.195 vs 0.400 per patient per year, respectively; relative rate 0.49 (95% CI 0.33 to 0.72), P<0.001).
There was no difference in the exacerbation rate between Symbicort Turbuhaler as-needed and maintenance budesonide plus as-needed albuterol (absolute rate 0.195 and 0.175 per patient per year, respectively; relative rate 1.12 (95% CI 0.70 to 1.79), P=0.65). (The mean budesonide dose with Symbicort Turbuhaler as-needed and maintenance budesonide was 107 µg/day and 222 µg/day, respectively.)
About asthma
Asthma is a common chronic respiratory disease, and it affects the health and day-to-day lives of as many as 339 million adults and children worldwide.(4) It is characterised by recurrent breathlessness and wheezing which varies over time, and which varies in severity and frequency from person to person.(5)
All asthma patients are at risk of severe attacks, regardless of their disease severity, adherence to treatment or level of control.(6,7,8) There are an estimated 176 million asthma attacks globally per year;(9) these attacks are physically threatening and emotionally significant for many patients.(10) However, despite the fact that asthma is a chronic, variable inflammatory disease, patients are either under-prescribed or under-use their anti-inflammatory 'preventer' therapy and over-rely on their SABA reliever, which can mask symptom worsening.(11,12,13,14) Taking a SABA inhaler alone during or after a worsening of symptoms does not address the underlying inflammation, leaving patients at risk of asthma attack and potential exposure to frequent bursts of oral corticosteroids.(15)
About Symbicort
Symbicort is a combination formulation containing budesonide, an inhaled corticosteroid (ICS) that treats underlying inflammation, and formoterol, a long-acting beta2-agonist bronchodilator (LABA) with a fast onset of action, in a single inhaler. Symbicort is approved as a treatment regimen for patients with moderate to severe disease. Symbicort was launched in 2000 and is approved in approximately 120 countries to treat asthma and/or COPD either as Symbicort Turbuhaler or Symbicort pMDI (pressurised metered-dose inhaler).
About AstraZeneca in respiratory diseases
Respiratory is one of AstraZeneca's main therapy areas, and our medicines reached more than 18 million patients as maintenance therapy in 2018. AstraZeneca's aim is to transform asthma and COPD treatment through inhaled combinations at the core of care, biologics for the unmet needs of specific patient populations, and scientific advancements in disease modification.
The Company is building on a 40-year heritage in respiratory disease and AstraZeneca's capability in inhalation technology spans pressurised metered-dose inhalers and dry powder inhalers, as well as the Aerosphere delivery technology. The company also has a growing portfolio of respiratory biologics including Fasenra (anti-eosinophil, anti‒IL-5Rɑ), now approved for severe, eosinophilic asthma and in development for severe nasal polyposis and other potential indications, and tezepelumab (anti-TSLP), which has been granted Breakthrough Therapy Designation by the US Food and Drug Administration in patients with severe asthma and is in Phase III trials. AstraZeneca's research aims at addressing underlying disease drivers by focusing on the lung epithelium, lung immunity, lung regeneration and neuronal functions.
About AstraZeneca
AstraZeneca is a global, science-led biopharmaceutical company that focuses on the discovery, development and commercialisation of prescription medicines, primarily for the treatment of diseases in three therapy areas - Oncology, Cardiovascular, Renal & Metabolism and Respiratory. AstraZeneca operates in over 100 countries and its innovative medicines are used by millions of patients worldwide.
1. Beasley RW, Holliday M, Reddel HK, et al. Controlled trial of budesonide-formoterol as needed for mild asthma. N Engl J Med. 2019; Epub ahead of print (DOI: 10.1056/NEJMoa1901963).
2. O'Byrne PM, FitzGerald JM, Bateman ED, et al. Inhaled combined budesonide-formoterol as needed in mild asthma. N Engl J Med. 2018; 378: 1865-76.
3. Bateman ED, Reddel HK, O'Byrne PM, et al. As-needed budesonide-formoterol versus maintenance budesonide in mild asthma. N Engl J Med. 2018; 378: 1877-87.
4. The Global Asthma Network. The Global Asthma Report 2018. [Online]. Available at: globalasthmanetwork.org/publications/Global_Asthma_Report_2018.pdf Accessed May 2019.
5. From: Section 2, Definition, Pathophysiology and Pathogenesis of Asthma, and Natural History of Asthma. Expert Panel Report 3: Guidelines for the Diagnosis and Management of Asthma. National Asthma Education and Prevention Program, Third Expert Panel on the Diagnosis and Management of Asthma. Bethesda (MD): National Heart, Lung, and Blood Institute (US). 2007.
6. Olaguibel JM, Quirce S, Julia B, et al. Measurement of asthma control according to Global Initiative for Asthma guidelines: a comparison with the Asthma Control Questionnaire. Respir Res. 2012; 13: 50.
7. Price D, Fletcher M, van der Molen T. Asthma control and management in 8,000 European patients: the REcognise Asthma and LInk to Symptoms and Experience (REALISE) survey. NPJ Prim Care Respir Med. 2014; 24: 14009.
8. Bateman ED, Hurd SS, Barnes PJ, et al. Global strategy for asthma management and prevention: GINA executive summary. Eur Respir J. 2008; 31: 143-78.
9. AstraZeneca Pharmaceuticals. Data on file. Budesonide/formoterol: Annual Rate of Exacerbations Globally (ID:SD-3010-ALL-0017).
10. Sastre J, Fabbri LM, Price D, et al. Insights, attitudes, and perceptions about asthma and its treatment: a multinational survey of patients from Europe and Canada. World Allergy Organ J. 2016; 9: 13.
11. Humbert M, Andersson TL, Buhl R. Budesonide/formoterol for maintenance and reliever therapy in the management of moderate to severe asthma. Allergy. 2008; 63: 1567-80.
12. Rabe KF, Vermeire PA, Soriano JB, Maier WC. Clinical management of asthma in 1999: the asthma insights and reality in Europe (AIRE) study. Eur Respir J. 2000; 16: 802-7.

13. Tattersfield AE, Postma DS, Barnes PJ, et al. on behalf of the FACET International Study Group. Exacerbations of asthma: a descriptive study of 425 severe exacerbations. Am J Respir Crit Care Med. 1999; 160: 594-9.
14. Adams RJ, Fuhlbrigge A, Guilbert T, et al. Inadequate use of asthma medication in the United States: results of the asthma in America national population survey. J Allergy Clin Immunol. 2002; 110: 58-64.
15. Price DB, Trudo F, Voorham J, et al. Adverse outcomes from initiation of systemic corticosteroids for asthma: long-term observational study. J Asthma Allergy. 2018; 11: 193-204.