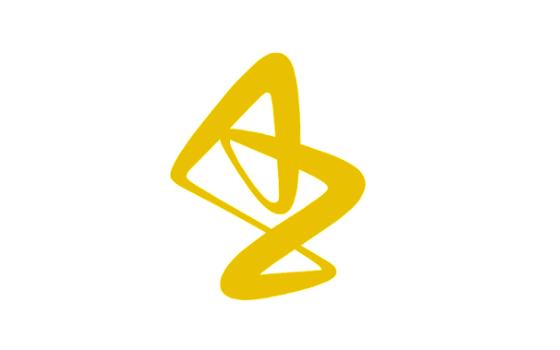 The Committee for Medicinal Products for Human Use (CHMP) of the European Medicines Agency (EMA) has recommended a new indication for the marketing authorisation of Forxiga (dapagliflozin), after adopting a positive opinion for use as an oral adjunct treatment to insulin in adults with type-1 diabetes (T1D).
Forxiga, a selective sodium glucose cotransporter-2 (SGLT2) inhibitor, is the first oral medicine to receive a positive recommendation from the EMA for use in T1D as an adjunct to insulin in patients with BMI ≥ 27 kg/m2, when insulin alone does not provide adequate glycaemic control despite optimal insulin therapy. The positive opinion is based on Phase III data from the DEPICT (Dapagliflozin Evaluation in Patients With Inadequately Controlled Type 1-Diabetes) clinical programme.
Elisabeth Björk, Vice President, Head of Cardiovascular, Renal and Metabolism, BioPharmaceuticals, said: "People with type-1 diabetes have not seen oral treatment innovation in decades and we believe today's announcement signals an important advancement for them, as well as a broader understanding of the well-established clinical profile of Forxiga for people living with metabolic diseases."
The DEPICT clinical programme consists of two trials, DEPICT-1 and -2, with the primary efficacy endpoint at 24 weeks and a long-term extension up to 52 weeks. Both trials demonstrated that Forxiga, when given as an oral adjunct to adjustable insulin in adults with inadequately-controlled T1D, showed significant reductions from baseline in HbA1c (primary endpoint), weight and total daily insulin dose (secondary endpoints) at 24 and 52 weeks, vs. placebo, at both 5mg and 10mg doses.(1,2,3)
Forxiga is also under regulatory review in the US and Japan for use as adjunct treatment to insulin in adults with T1D.
About the DEPICT clinical programme
The DEPICT clinical trial programme consists of two clinical trials: DEPICT-1 (NCT02268214) and DEPICT-2 (NCT02460978). DEPICT-1 and DEPICT-2 are 24-week, randomised, double-blinded, parallel-controlled trials designed to assess the effects of Forxiga 5mg or 10mg on glycaemic control in patients with T1D inadequately controlled by insulin. All patients were evaluated at week 24 and after a 28-week extension (52 weeks in total).
About Forxiga
Forxiga (dapagliflozin) is a first-in-class, oral once-daily selective inhibitor of human sodium-glucose co-transporter 2 (SGLT2) indicated as both monotherapy and as part of combination therapy to improve glycaemic control, with the additional benefits of weight loss and blood pressure reduction, as an adjunct to diet and exercise in adults with T2D. Forxiga has a robust clinical trial programme of more than 35 completed and ongoing Phase IIb/III trials in over 35,000 patients, as well as more than 1.8 million patient-years' experience.
About AstraZeneca in Cardiovascular, Renal & Metabolism (CVRM)
Cardiovascular, renal and metabolism together form one of AstraZeneca's main therapy areas and a key growth driver for the Company. By following the science to understand more clearly the underlying links between the heart, kidneys and pancreas, AstraZeneca is investing in a portfolio of medicines to protect organs and improve outcomes by slowing disease progression, reducing risks and tackling co-morbidities. Our ambition is to modify or halt the natural course of CVRM diseases and potentially regenerate organs and restore function, by continuing to deliver transformative science that improves treatment practices and cardiovascular health for millions of patients worldwide.
About AstraZeneca
AstraZeneca is a global, science-led biopharmaceutical company that focuses on the discovery, development and commercialisation of prescription medicines, primarily for the treatment of diseases in three therapy areas - Oncology, Cardiovascular, Renal & Metabolism and Respiratory. AstraZeneca operates in over 100 countries and its innovative medicines are used by millions of patients worldwide.
1. Dandona P, Mathieu C, Phillip M, et al. Efficacy and safety of dapagliflozin in patients with inadequately controlled type 1 diabetes (DEPICT-1): 24-week results from a randomised controlled trial. Lancet Diabetes and Endocrinol. http://dx.doi.org/10.1016/PII. Published Online September 14, 2017.
2. Mathieu C, Dandona, P, Gillard, P, et al. Efficacy and Safety of Dapagliflozin in Patients With Inadequately Controlled Type 1 Diabetes (the DEPICT-2 Study): 24-Week Results From a Randomized Controlled Trial. Diabetes Care 2018;41:1938–1946.
3. Dandona P, Mathieu C, Phillip M, et al. Efficacy and safety of dapagliflozin in patients with inadequately controlled type 1 diabetes: The Depict-1 52-week study. Diabetes Care 2018 Dec; 41(12): 2552-2559.