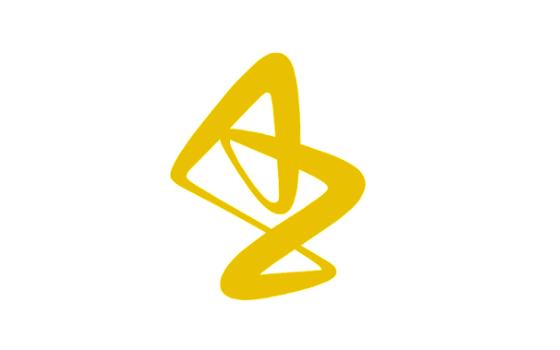 AstraZeneca today announced a new collaboration with Cancer Research UK to launch a centre of excellence in genetic screening, cancer modelling and big data processing aimed at accelerating the discovery of new cancer medicines. The Functional Genomics Centre will further develop CRISPR technology to better understand the biology of cancer, creating biological models that may be more reflective of human disease, and advancing computational approaches to better analyse big datasets. These approaches are designed to inform new druggable targets in oncology by using clinical insights to better understand tumour disease and resistance mechanisms.
Functional genomics aims to understand the complex relationship between genetic changes happening within DNA and how these translate to cellular changes in disease. Knowing the functional genomic drivers of disease enables scientists to more accurately select the right drug targets and increases the probability of success in the clinic.
Mene Pangalos, Executive Vice President, Innovative Medicines & Early Development, AstraZeneca, said: "The best science doesn't happen in isolation which is why AstraZeneca is committed to advancing innovative science through collaboration. This new centre of excellence with Cancer Research UK will combine our expertise in functional genomics and CRISPR technology to identify new biological pathways driving disease and will accelerate the development of new cancer medicines for patients."
Dr Iain Foulkes, Cancer Research UK's Executive Director of Research and Innovation, said: "We're delighted to collaborate with AstraZeneca on this exciting new initiative which will give leading Cancer Research UK scientists and our alliance partners access to the latest in CRISPR technology. As we move into an era of personalised medicine, we've reached a turning point in our ability to harness powerful technologies in the pursuit of targeted cancer therapies. We hope that this will translate into urgently needed new therapies for patients with hard to treat cancers such as lung, pancreatic, oesophageal and brain tumours."
The Functional Genomics Centre will be located at the Milner Therapeutics Institute at the University of Cambridge. AstraZeneca and Cancer Research UK will have independent use of the Centre's facilities, and their scientists will work alongside each other to facilitate collaboration, technical innovation and scientific progress.
At the Centre, scientists will have access to the next generation of CRISPR libraries for silencing or activating every gene in the genome, accessed through an extension of the existing collaboration between AstraZeneca and the Wellcome Sanger Institute. This collaboration includes access to the Wellcome Sanger Institute's most recent versions of human and mouse genome-wide CRISPR/Cas9 knockout libraries, as well as Cas9 and dual gRNA expression vectors. This extends the application of CRISPR technology with vectors, providing enhanced sensitivity and specificity in gene editing, leading to easier targeting and identification.
A separate collaboration between AstraZeneca and the California-based Innovative Genomics Institute (IGI) will aim to use CRISPR to uncover genes and disease pathway mechanisms involved in DNA Damage Response (DDR), a key process involved in many cancers and one of AstraZeneca's four key platforms in oncology. Research will focus on identifying potential therapeutic strategies for DDR inhibitors, including combinations, in oncology.
About Cancer Research UK
Cancer Research UK is the world's leading cancer charity dedicated to saving lives through research.
Cancer Research UK's pioneering work into the prevention, diagnosis and treatment of cancer has helped save millions of lives.
Cancer Research UK receives no government funding for its life-saving research. Every step it makes towards beating cancer relies on vital donations from the public.
Cancer Research UK has been at the heart of the progress that has already seen survival in the UK double in the last forty years.
Today, 2 in 4 people survive their cancer for at least 10 years. Cancer Research UK's ambition is to accelerate progress so that by 2034, 3 in 4 people will survive their cancer for at least 10 years.
Cancer Research UK supports research into all aspects of cancer through the work of over 4,000 scientists, doctors and nurses.
Together with its partners and supporters, Cancer Research UK's vision is to bring forward the day when all cancers are cured.
About the Wellcome Sanger Institute
The Wellcome Sanger Institute is one of the world's leading genome centres. Through its ability to conduct research at scale, it is able to engage in bold and long-term exploratory projects that are designed to influence and empower medical science globally. Institute research findings generated through its own research programmes and through its leading role in international consortia, are being used to develop new diagnostics and treatments for human disease. To celebrate its 25th year in 2018, the Institute is sequencing 25 new genomes of species in the UK.
About the Innovative Genomics Institute
The Innovative Genomics Institute (IGI) is a non-profit, academic partnership between UC Berkeley and UC San Francisco that supports collaborative research projects across the Bay Area. The IGI's mission is to develop and deploy genome engineering to cure disease, ensure food security, and sustain the environment for current and future generations. As pioneers in genome editing, functional genomics, and other cutting-edge technologies, IGI scientists continuously push the boundaries of science.
About the AstraZeneca IMED Biotech Unit
The IMED Biotech Unit is AstraZeneca's global research and early development unit, focusing on advancing small molecules, oligonucleotides and other emerging technologies and drug discovery platforms. The Biotech Unit conducts innovative discovery research and early-stage development from initial target selection to Phase II trial completion.
About AstraZeneca
AstraZeneca is a global, science-led biopharmaceutical company that focuses on the discovery, development and commercialisation of prescription medicines, primarily for the treatment of diseases in three therapy areas - Oncology, Cardiovascular, Renal & Metabolism and Respiratory. AstraZeneca operates in over 100 countries and its innovative medicines are used by millions of patients worldwide.