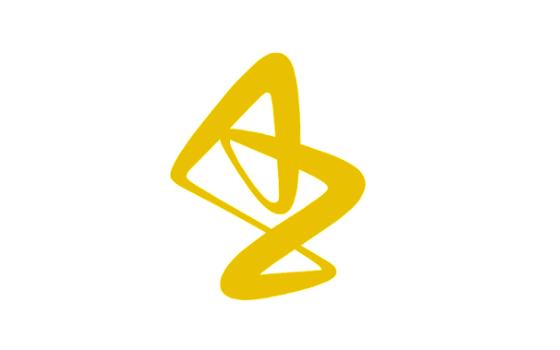 AstraZeneca and MedImmune, its global biologics research and development arm, head to the 2018 American Society of Clinical Oncology (ASCO) Annual Meeting in Chicago, US, 1-5 June 2018, with an expanded portfolio in Oncology. Having achieved 16 regulatory approvals across major markets (US, EU, Japan and China), AstraZeneca will be sharing its R&D momentum at ASCO with seven "Best of ASCO" presentations and 14 oral presentations from a total of 91 accepted abstracts. These presentations will showcase AstraZeneca's four scientific platforms: Immuno-Oncology (IO), DNA Damage Response (DDR), Anti-Drug Conjugates (ADCs), and Tumour Drivers and Resistance.

Dave Fredrickson, Executive Vice President, Head of Oncology Business Unit said: "In just four years, AstraZeneca has launched four innovative medicines to treat serious cancers: Lynparza in ovarian and metastatic breast cancers, Imfinzi in bladder cancer and unresectable stage III non-small cell lung cancer, Tagrisso in epidermal growth factor receptor-mutated non-small cell lung cancer and Calquence as our first haematology medicine in mantle cell lymphoma. At this year's ASCO meeting, the Company will showcase a strong portfolio, a rich pipeline and a focus on impactful industry partnerships which will fuel continued advances in oncology and haematology."
Lynparza: Study 08 data in prostate cancer
An oral presentation of Study 08, evaluating Lynparza in combination with abiraterone in metastatic castration-resistant prostate cancer, will highlight the potential of PARP inhibition beyond ovarian and metastatic breast cancers, regardless of homologous recombination repair mutation status (Abstract #5003). Lynparza is being jointly developed and commercialised by AstraZeneca and MSD, known as Merck in the US and Canada.
Progress in haematology
Response rates and safety data from the Phase III ('1053') multicentre trial of the investigational ADC moxetumomab pasudotox in relapsed or refractory hairy cell leukaemia (HCL) patients (Abstract #7004) will be presented. The FDA has granted the moxetumomab pasudotox Biologics License Application Priority Review status; if approved, it will be a first-in-class treatment for patients with relapsed refractory HCL.

New data will also be presented for Calquence (acalabrutinib), a selective Bruton's tyrosine kinase (BTK) inhibitor and AstraZeneca's first medicine approved in haematology. Findings will be shared in an oral presentation of the Phase II clinical trial (WM-001) of patients with treatment-naïve, relapsed or refractory Waldenström macroglobulinemia (Abstract #7501).
Investigator-led studies highlight the value of collaboration in new areas of unmet need
AstraZeneca's broad network of industry and academic partners is broadening exploration of the company's pipeline into additional tumour types where unmet patient needs remain. The US National Cancer Institute (NCI), a division of the US National Institutes of Health (NIH), will present Phase II data from the ongoing SPRINT trial evaluating MEK 1/2 inhibitor selumetinib (AZD6244, ARRY-142886), a potential new medicine within the AstraZeneca and MSD partnership, in paediatric patients with neurofibromatosis type 1 (NF1) and plexiform neurofibromas (Abstract #10503). The SPRINT abstract was awarded the 2018 Conquer Cancer Foundation of ASCO/Bradley Stuart Beller Special Merit Award.

Additional investigator-sponsored research includes a late-breaking oral presentation on the Phase II GeparNuevo trial of neoadjuvant treatment with Imfinzi (durvalumab) in triple-negative breast cancer (TNBC). AstraZeneca initiated this study alongside the German Breast Group and Celgene (Abstract #104), and the DREAM Phase II trial of Imfinzi in combination with chemotherapy in first-line mesothelioma (Abstract #8503).
Early pipeline powered by combinations
AstraZeneca's early-stage pipeline will also be showcased at the 2018 ASCO Annual Meeting with 39 abstracts highlighting its breadth and depth.

In an oral presentation, data from PAKT, a Phase II trial of capivasertib (AZD5363), a highly selective, oral, AKT inhibitor with paclitaxel, demonstrate the impact of this combination on progression free survival and overall survival in previously untreated, metastatic TNBC (Abstract #1007). This trial was sponsored and led by Queen Mary University London and the Bart's Cancer Institute.

Additionally, progress against PD(L)-1 insensitive tumours will be highlighted with presentations of two first-in-human studies from the early IO pipeline; the investigational anti-CD73 human monoclonal antibody oleclumab alone or in combination with Imfinzi in advanced pancreatic cancer and colorectal cancer (Abstract #4123), and monalizumab (NKG2A) in combination with Imfinzi in patients with metastatic microsatellite-stable colorectal cancer (Abstract #3540).
About AstraZeneca in Oncology
AstraZeneca has a deep-rooted heritage in Oncology and offers a quickly-growing portfolio of new medicines that has the potential to transform patients' lives and the Company's future. With at least six new medicines to be launched between 2014 and 2020, and a broad pipeline of small molecules and biologics in development, we are committed to advance Oncology as a growth driver for AstraZeneca, focused on lung, ovarian, breast and blood cancers. In addition to our core capabilities, we actively pursue innovative partnerships and investments that accelerate the delivery of our strategy as illustrated by our investment in Acerta Pharma in haematology.
By harnessing the power of four scientific platforms - Immuno-Oncology, Tumour Drivers and Resistance, DNA Damage Response and Antibody Drug Conjugates - and by championing the development of personalised combinations, AstraZeneca has the vision to redefine cancer treatment and, one day, eliminate cancer as a cause of death.
About MedImmune
MedImmune is the global biologics research and development arm of AstraZeneca, a global, innovation-driven biopharmaceutical business that focuses on the discovery, development and commercialization of small molecule and biologic prescription medicines. MedImmune is pioneering innovative research and exploring novel pathways across Oncology, Respiratory, Cardiovascular, Renal & Metabolic Diseases, and Infection and Vaccines. The MedImmune headquarters is located in Gaithersburg, Md., one of AstraZeneca's three global R&D centres, with additional sites in Cambridge, UK and South San Francisco, CA.
About AstraZeneca
AstraZeneca is a global, science-led biopharmaceutical company that focuses on the discovery, development and commercialisation of prescription medicines, primarily for the treatment of diseases in three therapy areas - Oncology, Cardiovascular, Renal & Metabolism and Respiratory. The Company also is selectively active in the areas of autoimmunity, neuroscience and infection. AstraZeneca operates in over 100 countries and its innovative medicines are used by millions of patients worldwide.