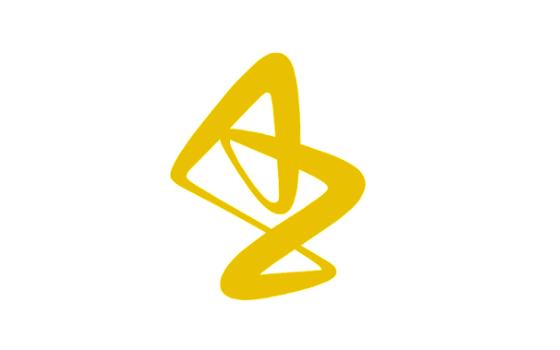 In a research paper published today by Nature Reviews Drug Discovery(1), AstraZeneca's IMED Biotech Unit documents a more than four-fold improvement in R&D productivity following significant revision of its approach and adoption of a '5R framework' - right target, right patient, right tissue, right safety, right commercial potential.

The publication explains how adoption of the research unit's 5R framework has guided successful, efficient drug discovery and development whilst financial investment in R&D has remained unchanged. It shows that the research unit's success rate in discovering new compounds, which then progress through the pipeline to completion of Phase III clinical trials, has increased from 4% in the period 2005-2010 to 19% in the period 2012-2016 based on the 5R framework.

The improvement positions R&D productivity above the pharmaceutical industry average of 6% for small molecules in the 2013-2015 timeframe(2). The transformation accompanied a strategic re-focusing on three main therapy areas: Oncology, Cardiovascular & Metabolic Diseases and Respiratory.

Mene Pangalos, Executive Vice President, IMED Biotech Unit and Business Development, said: "In a high-risk industry facing a well-documented decline in productivity2, I am proud to see the impact of our 5R strategy on our R&D success. There is still room for improvement, but we expect the focus on scientific rigour to further enhance our capability for translating science into innovative medicines for patients."

The IMED Biotech Unit's 5R framework focuses on quality rather than quantity at all stages of drug discovery and development. Hence, the number of projects in discovery has decreased while their likelihood of success has increased. Other key factors include investment in state-of-the-art technologies, such as CRISPR (Clustered Regularly Interspaced Short Palindromic Repeats) and next-generation sequencing, to produce better quality drug candidates for development, as well as a change in culture to focus on the science rather than the commercial opportunity.

Components of the increased R&D productivity include:
Early identification of patients most likely to benefit from treatment led to 62% of projects progressing to the next phase of development compared with 46% without prospective patient selection. Today, >90% of projects in the IMED Biotech Unit pipeline have a patient selection approach.
Progression to Phase III trials maintained at 2010 levels despite 50% lower number of candidate drugs in development.
Greater than four-fold reduction in preclinical project safety due to adoption of best practice predictive and translational science.
70% of projects where proof-of-mechanism (POM) was demonstrated were associated with increased clinical success compared with 26% where POM was not demonstrated. In the 2005-2010 pipeline cohort fewer than 5 projects demonstrated POM compared with 29 in the 2012-2016 cohort. POM is a demonstration that a new compound reaches its target organ(s), interacts with its molecular target, and affects the biology of the target cells as intended.
The increased R&D productivity is mirrored by a substantial rise in the number of peer-reviewed research publications published by the IMED Biotech Unit's scientists, especially in high-impact journals.
About IMED Biotech Unit
IMED Biotech Unit is one of two global research and early development arms of AstraZeneca, focusing on advancing small molecules, oligonucleotides and other emerging technologies and drug discovery platforms. The Biotech Unit conducts innovative discovery research and early-stage development from initial target selection to Phase II trial completion.
The second global research and early development arm is MedImmune which is responsible for global biologics R&D, including immunotherapies.
About AstraZeneca
AstraZeneca is a global, science-led biopharmaceutical company that focuses on the discovery, development and commercialisation of prescription medicines, primarily for the treatment of diseases in three therapy areas - Oncology, Cardiovascular & Metabolic Diseases and Respiratory. The Company also is selectively active in the areas of autoimmunity, neuroscience and infection. AstraZeneca operates in over 100 countries and its innovative medicines are used by millions of patients worldwide.
1. Morgan P, Brown DG, Lennard S, Anderton M, Barett JC, Eriksson U, Fidock M, Hamren B, Johnson A, March RE, Matcham J, Mettetal J, Nichols DJ, Platz S, Rees S, Snowden MA, Pangalos MN. (2011) Impact of a five-dimensional framework on R&D productivity at AstraZeneca. Nature Reviews Drug Discovery (In Press).
2. Data sourced from CMR International's 2016 Global R&D Performance Metrics Programme)