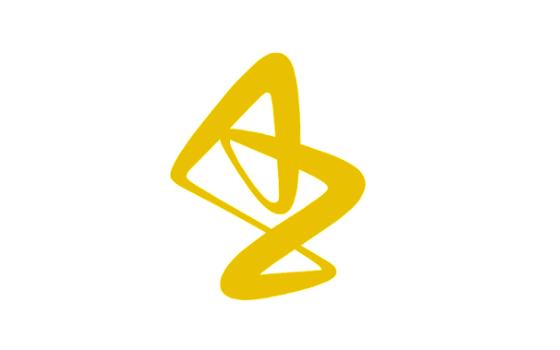 AstraZeneca today announced that on 25 January 2017 the US Food and Drug Administration (FDA) granted six months of paediatric exclusivity for Symbicort (budesonide/formoterol) Inhalation Aerosol. The FDA's decision was based on the evaluation of trials conducted in children with asthma aged six up to 12 years in response to a Written Request (a prerequisite for qualifying for paediatric exclusivity under Section 505A of the Federal Food, Drug, and Cosmetic Act). Symbicort is currently approved in the US to treat asthma in patients 12 years and older and for the maintenance treatment of Chronic Obstructive Pulmonary Disease (COPD) in adults.
About Symbicort
Symbicort is a combination formulation containing budesonide, an inhaled corticosteroid (ICS), and formoterol, a long-acting beta2-agonist bronchodilator (LABA), in a single inhaler. Symbicort was first launched in Sweden in 2000 and has been approved in approximately 120 countries to treat asthma and/or COPD either as Symbicort Turbuhaler or Symbicort pMDI (pressurised metered-dose inhaler).
Symbicort Inhalation Aerosol (pMDI) was first approved by the FDA in the US in July 2006 for the treatment of asthma in patients 12 years of age and older.
About AstraZeneca in Respiratory Disease
Respiratory disease is one of AstraZeneca's main therapy areas, and we have a growing portfolio of medicines that reached more than 17 million patients in 2015. Our aim is to transform asthma and COPD treatment through inhaled combinations at the core of care, biologics for the unmet needs of specific patient populations, and scientific advancements in disease modification. We are building on a 40-year heritage in respiratory disease, and our capability in inhalation technology spans both pressurised metered-dose inhalers (pMDIs) and dry powder inhalers (DPIs), as well as our innovative Co-SuspensionTM Delivery Technology. Our research is focused on four key biological pathways: eosinophilic disease, Th2-driven disease, epithelial-driven pathobiology and autoimmunity.
About AstraZeneca
AstraZeneca is a global, science-led biopharmaceutical company that focuses on the discovery, development and commercialisation of prescription medicines, primarily for the treatment of diseases in three main therapy areas - Oncology, Cardiovascular & Metabolic Diseases and Respiratory. The Company also is selectively active in the areas of autoimmunity, neuroscience and infection. AstraZeneca operates in over 100 countries and its innovative medicines are used by millions of patients worldwide.