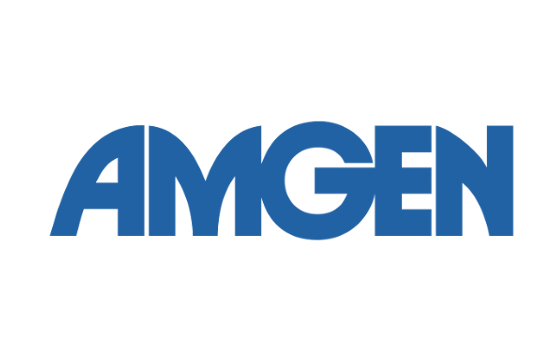 Amgen (NASDAQ:AMGN) today announced AMJEVITA™ (adalimumab-atto), a biosimilar to Humira®* (adalimumab), is now available in the United States. AMJEVITA was the first biosimilar to Humira approved by the U.S. Food and Drug Administration (FDA), in 2016.(1,2)
"With today's announcement, AMJEVITA is the first U.S. biosimilar to Humira®, a medicine used by more than a million patients living with certain serious inflammatory diseases," said Murdo Gordon, executive vice president of Global Commercial Operations at Amgen. "With our track record of developing and manufacturing biologics and decades of experience in inflammation, Amgen is uniquely equipped to supply this biosimilar medicine while reducing costs."
"Biosimilars are extensively studied, FDA-approved treatments that have the potential to reduce costs to the healthcare system," said Steven Taylor, president and chief executive officer at the Arthritis Foundation. "AMJEVITA provides another treatment option for patients and their doctors."
AMJEVITA (40 mg) is available at a list price (Wholesale Acquisition Cost) 55% below the current Humira list price. AMJEVITA is also available at a list price 5% below the current Humira list price. Amgen's goal is to provide broad access for patients by offering two options to health plans and pharmacy benefit managers. More information on Amgen's approach to responsible pricing is on the company's website.
Like Humira's citrate-free formulation that is associated with less pain at the injection site, AMJEVITA is citrate-free.(1,3) AMJEVITA will be available in prefilled syringe and autoinjector presentations to support dosing in each of the approved indications. Amgen offers patient support, such as financial support information and educational resources, through AMJEVITA SupportPlus. To learn more, visit AMJEVITA.com.
Amgen currently has 11 biosimilar medicines in market or under development. Five are FDA-approved in the U.S. and three are approved in the European Union.
About AMJEVITA™ (adalimumab-atto)
AMJEVITA is a biosimilar to Humira®* (adalimumab), an anti-TNF-α monoclonal antibody. The active ingredient of AMJEVITA is an anti-TNF-α monoclonal antibody that has the same amino acid sequence as Humira. AMJEVITA is approved to treat seven inflammatory diseases including moderate-to-severe rheumatoid arthritis in adults, moderate-to-severe polyarticular juvenile idiopathic arthritis in patients 2 years of age and older, psoriatic arthritis in adults, ankylosing spondylitis in adults, moderate-to-severe chronic plaque psoriasis in adults, moderate-to-severe Crohn's disease in adults and pediatric patients 6 years of age and older and moderate-to-severe ulcerative colitis in adults.(1) AMJEVITA outside the U.S. is marketed as AMGEVITA® (adalimumab) and has been prescribed to more than 300,000 patients in over 60 countries.
Please see the accompanying AMJEVITA full Prescribing Information, including Medication Guide.
About Amgen
Amgen is committed to unlocking the potential of biology for patients suffering from serious illnesses by discovering, developing, manufacturing and delivering innovative human therapeutics. This approach begins by using tools like advanced human genetics to unravel the complexities of disease and understand the fundamentals of human biology.
Amgen focuses on areas of high unmet medical need and leverages its expertise to strive for solutions that improve health outcomes and dramatically improve people's lives. A biotechnology pioneer since 1980, Amgen has grown to be one of the world's leading independent biotechnology companies, has reached millions of patients around the world and is developing a pipeline of medicines with breakaway potential.
Amgen is one of the 30 companies that comprise the Dow Jones Industrial Average and is also part of the Nasdaq-100 index. In 2022, Amgen was named one of the "World's Best Employers" by Forbes and one of "America's 100 Most Sustainable Companies" by Barron's.
* Humira® is a registered trademark of AbbVie, Inc.
1. AMJEVITA U.S. prescribing information. Available at: https://www.pi.amgen.com/-/media/Project/Amgen/Repository/pi-amgen-com/Amjevita/amjevita_pi_hcp_english.pdf [Last accessed: January 2023]
2. Food and Drug Administration. FDA approves Amjevita, a biosimilar to Humira. Available at: https://www.fda.gov/news-events/press-announcements/fda-approves-amjevita-biosimilar-humira. Last accessed January 2023.
3. Nash P, et al. Randomized Crossover Comparison of Injection Site Pain with 40 mg/0.4 or 0.8 mL Formulations of Adalimumab in Patients with Rheumatoid Arthritis. Rheumatol Ther. 2016 Dec; 3 (2): 257-270.