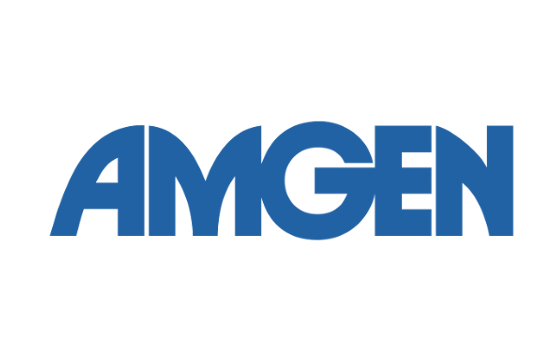 Amgen (NASDAQ:AMGN) today announced that the U.S. Food and Drug Administration (FDA) has approved RIABNI™ (rituximab-arrx), a biosimilar to Rituxan®, in combination with methotrexate for adults with moderate to severely active rheumatoid arthritis (RA) who have had an inadequate response to one or more tumor necrosis factor (TNF) antagonist therapies. RIABNI is already approved for the treatment of adult patients with Non-Hodgkin's Lymphoma (NHL), Chronic Lymphocytic Leukemia (CLL), Granulomatosis with Polyangiitis (GPA) (also called Wegener's Granulomatosis) and Microscopic Polyangiitis (MPA).
"The approval of RIABNI is an important advancement for adults living with moderate to severe rheumatoid arthritis, a chronic inflammatory joint disease, who now have access to a proven and affordable treatment option," said Murdo Gordon, executive vice president of Global Commercial Operations at Amgen. "Our fully integrated portfolio of innovative and biosimilar medicines for inflammatory diseases reinforces our commitment to providing patients with high-quality and affordable treatment options that deliver substantial value to our healthcare system."
RIABNI, a CD20-directed cytolytic antibody, was proven to be highly similar to, with no clinically meaningful differences in safety or efficacy from, Rituxan (rituximab) based on totality of evidence, which included comparative analytical, non-clinical and clinical data.
The randomized, double-blind, comparative clinical study compared the efficacy, safety, pharmacokinetics and immunogenicity of RIABNI versus rituximab reference product (RP) in patients with moderate to severe RA. Overall, 311 patients were randomized and treated with RIABNI, rituximab RP approved in the EU (rituximab-EU) or rituximab RP approved in the US (rituximab-US). The rituximab-US group transitioned to RIABNI in period 2 of the study. The primary efficacy endpoint, the change in disease activity score 28 using C-reactive protein (DAS28-CRP) from baseline at week 24, was within the predefined equivalence margin indicating equivalence in clinical efficacy between RIABNI and rituximab RP. Safety, pharmacokinetics and immunogenicity of RIABNI were similar to rituximab RP.
Amgen has a total of 11 biosimilars in its portfolio including potential treatments for chronic inflammatory diseases and cancer. There are currently five biosimilars approved in the U.S. and three approved in the European Union (EU) in Amgen's portfolio.
About RIABNI™ (rituximab-arrx) in the U.S.
RIABNI is a biosimilar to Rituxan, an anti-CD20 monoclonal antibody. The active ingredient of RIABNI is a monoclonal antibody that has the same amino acid sequence as Rituxan. RIABNI also has the same strength as Rituxan, and the dosage form and route of administration are identical to Rituxan. RIABNI is not currently indicated as a treatment for children with mature B-cell Non-Hodgkin's lymphoma, mature B-cell acute leukemia, MPA, or GPA. RIABNI is not indicated in adult patients with moderate to severe pemphigus vulgaris (PV), for which Rituxan has orphan status.
Please see the full Prescribing Information, including BOXED WARNINGS and Medication Guide, for additional Important Safety Information.
About Amgen Biosimilars
Amgen is committed to building upon Amgen's experience in the development and manufacturing of innovative human therapeutics to expand Amgen's reach to patients with serious illnesses. Biosimilars help to maintain Amgen's commitment to connect patients with vital medicines, and Amgen is well positioned to leverage its nearly four decades of experience in biotechnology to create high-quality biosimilars and reliably supply them to patients worldwide.
About Amgen
Amgen is committed to unlocking the potential of biology for patients suffering from serious illnesses by discovering, developing, manufacturing and delivering innovative human therapeutics. This approach begins by using tools like advanced human genetics to unravel the complexities of disease and understand the fundamentals of human biology.
Amgen focuses on areas of high unmet medical need and leverages its expertise to strive for solutions that improve health outcomes and dramatically improve people's lives. A biotechnology pioneer since 1980, Amgen has grown to be one of the world's leading independent biotechnology companies, has reached millions of patients around the world and is developing a pipeline of medicines with breakaway potential.
Amgen is one of the 30 companies that comprise the Dow Jones Industrial Average and is also part of the Nasdaq-100 index. In 2021, Amgen was named one of the 25 World's Best Workplaces™ by Fortune and Great Place to Work™ and one of the 100 most sustainable companies in the world by Barron's.