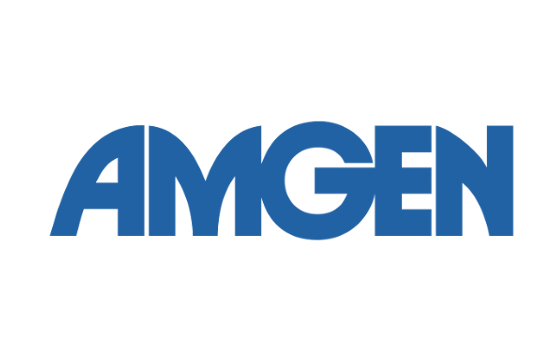 Amgen (NASDAQ:AMGN) and Plexium, Inc. (Plexium) today announced an exclusive, worldwide, multi-year research collaboration and license agreement to identify novel targeted protein degradation therapeutics toward historically challenging drug targets. The multi-year collaboration supports the discovery of novel molecular glue therapeutics leveraging insights from Amgen's expertise in developing multispecific molecules.
Under the terms of the agreement, the collaboration will initially focus on two programs with Amgen holding options to add additional programs. Plexium is eligible to receive over $500 million in success-based target access, pre-clinical, clinical, regulatory and commercial milestones, as well as tiered single-digit royalty payments, if all options are exercised. Amgen has a commercial license to each program that advances to a predefined preclinical stage of development and will be responsible for global development and commercialization.
"We are on the cusp of a new era of drug discovery where medicines could function very differently than conventional ones do today," said Ray Deshaies, Ph.D., senior vice president of Global Research at Amgen. "Collaborating with Plexium and leveraging their innovative technology to identify molecular glue degraders can help tackle some of the most challenging protein targets to address serious disease."
The partnership will focus on expanding targeted protein degradation opportunities through discovery of previously unrecognized molecular glues or monovalent degraders. These molecules work through a concept of induced proximity that take advantage of the normal biology of a cell to bring two proteins together to drive protein degradation. This collaboration incorporates Plexium's comprehensive targeted protein degradation platform, powered by a proprietary high-throughput cell-based screening technology that enables the discovery of novel molecular glue therapies.
"Amgen is a globally recognized pharmaceutical company that shares our commitment to pushing the boundaries of modern drug discovery and we're thrilled to announce our collaboration today," said Percival Barretto-Ko, president and chief executive officer at Plexium. "This partnership leverages and expands our drug discovery capabilities and will further demonstrate the power of our platform to unlock the potential of protein degradation. We look forward to working with Amgen to accelerate the discovery of the next generation of targeted protein degraders to improves patients' lives around the globe."
About Amgen
Amgen is committed to unlocking the potential of biology for patients suffering from serious illnesses by discovering, developing, manufacturing and delivering innovative human therapeutics. This approach begins by using tools like advanced human genetics to unravel the complexities of disease and understand the fundamentals of human biology.
Amgen focuses on areas of high unmet medical need and leverages its expertise to strive for solutions that improve health outcomes and dramatically improve people's lives. A biotechnology pioneer since 1980, Amgen has grown to be one of the world's leading independent biotechnology companies, has reached millions of patients around the world and is developing a pipeline of medicines with breakaway potential.
Amgen is one of the 30 companies that comprise the Dow Jones Industrial Average and is also part of the Nasdaq-100 index. In 2021, Amgen was named one of the 25 World's Best Workplaces™ by Fortune and Great Place to Work™ and one of the 100 most sustainable companies in the world by Barron's.
About Plexium
Plexium is the premier, next-generation targeted protein degradation company, seeking to discover a wide range of monovalent target protein degraders that address the limitations of PROTACs and cereblon IMiDs. The company's platform is a proprietary drug discovery platform designed to identify novel small molecules that induce selective degradation of drug target proteins through E3 ligase mediated proteasomal degradation. From molecular glues to monovalent degraders, Plexium is advancing a pipeline of novel targeted protein degraders for the treatment of cancer, neurodegeneration, and other diseases.