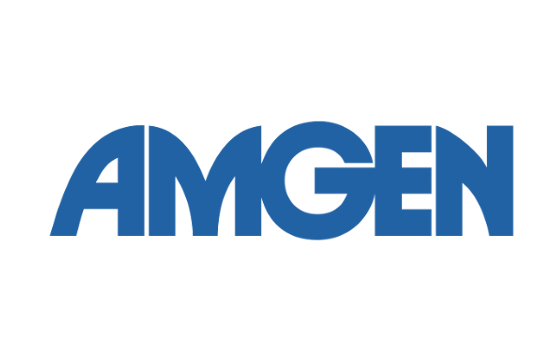 Amgen (NASDAQ:AMGN) today announced that it has successfully completed its previously announced tender offer to purchase all outstanding shares of common stock of Five Prime Therapeutics (NASDAQ:FPRX), a clinical-stage biotechnology company focused on developing immuno-oncology and targeted cancer therapies, for $38.00 per share in cash. The aggregate consideration to be paid by Amgen to complete the tender offer and the subsequent merger is approximately $1.9 billion without giving effect to related transaction fees and expenses.
"Five Prime fits squarely within Amgen's leading oncology portfolio and includes bemarituzumab, a Phase 3 trial-ready, first-in-class program for gastric cancer, the third leading cause of cancer mortality worldwide," said Robert A. Bradway, chairman and chief executive officer at Amgen. "Working with the dedicated professionals joining us from Five Prime, we plan to quickly move bemarituzumab into a Phase 3 study, bringing it one step closer to helping patients suffering from gastric cancer."
Amgen's existing and complementary development capabilities in metastatic gastric and gastroesophageal junction cancers together with its biologics manufacturing expertise and global commercial footprint will help bemarituzumab reach patients in markets such as Japan, South Korea, and Latin America, where the prevalence of gastric cancer is high. Amgen will continue to review additional Five Prime oncology assets for the Amgen pipeline.
As of the expiration of the tender offer, approximately 40,392,569 shares were validly tendered and not properly withdrawn in the tender offer, representing approximately 87.8% of Five Prime's outstanding shares, according to the depositary of the tender offer. The condition to the tender offer that at least one share more than 50% of Five Prime's issued and outstanding shares be validly tendered and not properly withdrawn prior to the expiration of the tender offer has been satisfied. As a result, Amgen has accepted for payment all such validly tendered shares and will promptly (and in any event within two business days) pay for all such validly tendered shares.
Following the completion of the tender offer, Franklin Acquisition Sub, Inc., a wholly owned subsidiary of Amgen, merged with and into Five Prime, with Five Prime surviving the merger. As a result of the merger effected today, all remaining eligible Five Prime shares have been converted into the right to receive $38.00 per share in cash, minus any applicable withholding taxes and without interest, the same price that was paid in the tender offer (eligible shares exclude those for which holders properly demanded and perfected appraisal rights under Delaware law and those held by Amgen or its wholly owned subsidiaries or Five Prime). Following completion of the merger, Five Prime shares have ceased trading on the NASDAQ Global Select Market.
About Amgen
Amgen is committed to unlocking the potential of biology for patients suffering from serious illnesses by discovering, developing, manufacturing and delivering innovative human therapeutics. This approach begins by using tools like advanced human genetics to unravel the complexities of disease and understand the fundamentals of human biology.
Amgen focuses on areas of high unmet medical need and leverages its expertise to strive for solutions that improve health outcomes and dramatically improve people's lives. A biotechnology pioneer since 1980, Amgen has grown to be one of the world's leading independent biotechnology companies, has reached millions of patients around the world and is developing a pipeline of medicines with breakaway potential.