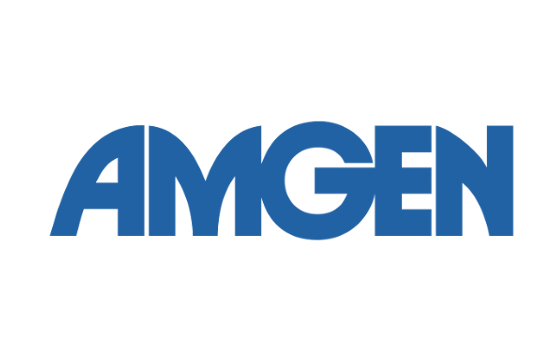 Amgen (NASDAQ: AMGN) announced the successful closing of the transaction to enter into a strategic collaboration with BeiGene that will significantly accelerate Amgen's plans to expand its oncology presence in China, the world's second-largest pharmaceutical market. BeiGene is a commercial-stage research-based oncology company with an established and highly experienced team in China, including an approximately 900-person commercial organization and an approximately 600-person clinical development organization.
"There continues to be substantial unmet medical need in China, particularly for patients with cancer," said Robert A. Bradway, Amgen's chairman and chief executive officer. "We have been impressed with what BeiGene has accomplished, particularly in research, clinical development and commercialization, and we look forward to working together to advance new oncology therapeutics for patients in China and around the world."
As previously announced, the terms of the collaboration are:
Amgen has acquired a 20.5% stake in BeiGene for approximately $2.8 billion in cash. This represents a purchase price of $174.85 per BeiGene American Depositary Share on NASDAQ, a 36% premium to BeiGene's 30-day volume-weighted average share price as of Oct. 30, 2019, the day prior to the signing of the agreements. In addition, Anthony C. Hooper, former executive vice president of Global Commercial Operations at Amgen, has been elected to BeiGene's board of directors, effective today.
BeiGene will commercialize XGEVA® (denosumab), KYPROLIS® (carfilzomib) and BLINCYTO® (blinatumomab) in China, during which time the parties will equally share profits and losses. Two of these products will revert to Amgen, one after five years and one after seven years. Following the commercialization period, BeiGene will have the right to retain one product and will be entitled to receive royalties on sales in China for an additional five years on the products returned to Amgen. XGEVA was launched in China in September 2019; New Drug Applications for KYPROLIS and BLINCYTO have been filed in China.
Amgen and BeiGene will collaborate to advance 20 medicines from Amgen's innovative oncology pipeline in China and globally. BeiGene will share global research and development costs and contribute up to $1.25 billion to advance these medicines. Amgen will pay royalties to BeiGene on the sales of these products outside of China, with the exception of AMG 510, Amgen's first-in-class KRASG12C inhibitor that is being studied as a potential treatment for solid tumors. Amgen anticipates utilizing data from clinical trials conducted in China to advance the development of its oncology portfolio globally.
Of the 20 oncology medicines in development, BeiGene will assume commercial rights in China for seven years after launch for those that receive approval in China, including AMG 510. After this time, BeiGene will retain rights to up to six of these products in China, excluding AMG 510, while rights on remaining products revert to Amgen. Amgen and BeiGene will share profits in China equally on these products until the rights revert to Amgen, after which Amgen will pay royalties to BeiGene on sales in China for a period of five years after reversion.
Amgen will continue to commercialize its non-oncology product portfolio in China. Last year, Amgen launched its first-ever product in China, Repatha® (evolocumab), an LDL cholesterol-lowering treatment proven to reduce the risk of heart attacks and stroke. Amgen expects to launch a number of other non-oncology medicines in China over the next several years, including Prolia® (denosumab), which reduces the risk of fracture in postmenopausal women with osteoporosis.
XGEVA, KYPROLIS and BLINCYTO, as well as the medicines in Amgen's oncology pipeline, will be manufactured at Amgen's existing facilities.
Since 2011, Amgen has expanded its geographic presence from approximately 50 to 100 countries, enabling the company to play a growing role in serving the rapidly increasing demand for better healthcare around the world. The pharmaceutical market in China is expected to grow briskly as access to new medicines continues to improve. With approximately four million people diagnosed with cancer annually and 2.3 million deaths from the disease each year, the need for new oncology treatments in China is particularly acute and the oncology market is one of the fastest-growing segments of the overall pharmaceutical market there.
About Amgen
Amgen is committed to unlocking the potential of biology for patients suffering from serious illnesses by discovering, developing, manufacturing and delivering innovative human therapeutics. This approach begins by using tools like advanced human genetics to unravel the complexities of disease and understand the fundamentals of human biology.
Amgen focuses on areas of high unmet medical need and leverages its biologics manufacturing expertise to strive for solutions that improve health outcomes and dramatically improve people's lives. A biotechnology pioneer since 1980, Amgen has grown to be the world's largest independent biotechnology company, has reached millions of patients around the world and is developing a pipeline of medicines with breakaway potential.