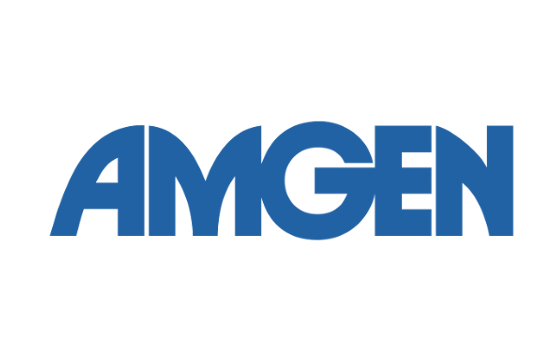 Amgen (NASDAQ:AMGN) today announced the successful completion of its acquisition of worldwide rights to Otezla® (apremilast), the only oral, non-biologic treatment for moderate-to-severe plaque psoriasis and psoriatic arthritis. Otezla was acquired from Celgene Corporation (NASDAQ:CELG) in connection with its previously announced merger with Bristol-Myers Squibb Company (NYSE:BMY), which was completed on Nov. 20.
Otezla is an important treatment in the post-topical, pre-biologic segment in its approved indications in the U.S., including the treatment of patients with moderate-to-severe plaque psoriasis who are candidates for phototherapy or systemic therapy; adult patients with active psoriatic arthritis; and adult patients with oral ulcers associated with Behçet's Disease.
Otezla is approved in more than 50 markets outside the U.S., including the European Union and Japan.
"As the prevalence of chronic inflammatory diseases increases worldwide, Otezla represents a unique opportunity to further Amgen's mission of bringing innovative medicines to patients, while building on our long-standing expertise in inflammation," said Robert A. Bradway, chairman and chief executive officer at Amgen. "We look forward to working with the dedicated professionals joining us from Celgene to help realize the global potential of Otezla as an important option for patients."
The closing of the Otezla acquisition offers Amgen many potential benefits including:
A strong strategic fit with Amgen's long-standing expertise in moderate-to-severe plaque psoriasis and active psoriatic arthritis.
A differentiated, oral therapy complementary to Amgen's existing inflammation franchise of innovative biologics and biosimilar products.
At least low double-digit percentage Otezla sales growth, on average, anticipated over the next five years.
Expected acceleration of Amgen's near- and long-term revenue growth.
Worldwide rights which fit well with Amgen's international presence and global expansion objectives.
"This move also provides Amgen with an important strategic product offering new opportunities for growth and serving patients," Bradway said.
Terms of the Acquisition and 2019 Guidance
Otezla, along with certain related assets and liabilities, was acquired for $13.4 billion in cash, or approximately $11.2 billion, net of the present value of $2.2 billion in anticipated future cash tax benefits.
With the closing of the Otezla acquisition, the Company is updating its overall 2019 guidance. For the full year 2019, the Company now expects total revenues in the range of $23.1 billion to $23.3 billion. Previously, the Company expected total revenues in the range of $22.8 billion to $23.0 billion. On a GAAP basis, the Company now expects earnings per share (EPS) in the range of $12.50 to $12.75. Previously, the Company expected GAAP EPS in the range of $12.50 to $12.80. The updated GAAP guidance reflects charges between close and the end of the year related to the intangibles and inventory acquired. On a non-GAAP basis, the Company now expects EPS in the range of $14.50 to $14.70. Previously, the Company expected non-GAAP EPS in the range of $14.20 to $14.45.
About OTEZLA® (apremilast)
OTEZLA® (apremilast) 30 mg tablets is an oral small-molecule inhibitor of phosphodiesterase 4 (PDE4) specific for cyclic adenosine monophosphate (cAMP). PDE4 inhibition results in increased intracellular cAMP levels, which is thought to indirectly modulate the production of inflammatory mediators. The specific mechanism(s) by which OTEZLA exerts its therapeutic action in patients is not well defined.
Please click here for Otezla® Full Prescribing Information.
Otezla® is a registered trademark.
About Amgen
Amgen is committed to unlocking the potential of biology for patients suffering from serious illnesses by discovering, developing, manufacturing and delivering innovative human therapeutics. This approach begins by using tools like advanced human genetics to unravel the complexities of disease and understand the fundamentals of human biology.
Amgen focuses on areas of high unmet medical need and leverages its expertise to strive for solutions that improve health outcomes and dramatically improve people's lives. A biotechnology pioneer since 1980, Amgen has grown to be one of the world's leading independent biotechnology companies, has reached millions of patients around the world and is developing a pipeline of medicines with breakaway potential.