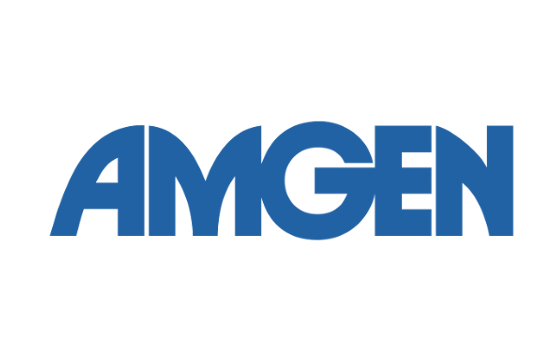 Amgen (NASDAQ:AMGN) today announced that it has been notified of an unsolicited "mini-tender" offer dated Oct. 11, 2019, made by TRC Capital Corporation, a private Canadian investment company, to purchase up to 500,000 shares of Amgen's common stock beginning on Oct. 14, 2019. TRC Capital's unsolicited "mini-tender" offer price of $192.00 per share is approximately 4.38% below the $200.80 per share closing price of Amgen's common stock on Oct. 11, 2019, the last trading day prior to the commencement of the offer. Amgen is not affiliated in any way with TRC Capital, the offer, or the offer documentation.
Amgen recommends against shareholders tendering shares in response to this unsolicited offer, for the reasons described below.
TRC Capital has made many similar "mini-tender" offers for the shares of other companies. "Mini-tender" offers are designed to seek less than five percent of a company's outstanding shares, thereby avoiding many disclosure and procedural requirements of the U.S. Securities and Exchange Commission (SEC) because they are below the SEC's threshold to provide such disclosure and procedural protections for investors.
The SEC has cautioned investors about "mini-tender" offers in an investor alert. The SEC noted that these offers "have been increasingly used to catch investors off guard" and that many investors who hear about "mini-tender" offers "surrender their securities without investigating the offer, assuming that the price offered includes the premium usually present in larger, traditional tender offers."
To read more about the risks of "mini-tender" offers, please review the alert on the SEC's website at http://www.sec.gov/investor/pubs/minitend.htm.
Shareholders should consult their financial advisors and should exercise caution with respect to TRC Capital's offer. Shareholders who have already tendered should consider the advisability of withdrawing their shares as permitted under TRC Capital's Offer to Purchase documents.
According to the offer documents, the offer is currently scheduled to expire at 12:01 a.m., New York City time, on Nov. 12, 2019.
Amgen requests that a copy of this news release be included with all distributions of materials relating to TRC Capital's mini-tender offer related to shares of Amgen's common stock.
About Amgen
Amgen is committed to unlocking the potential of biology for patients suffering from serious illnesses by discovering, developing, manufacturing and delivering innovative human therapeutics. This approach begins by using tools like advanced human genetics to unravel the complexities of disease and understand the fundamentals of human biology.
Amgen focuses on areas of high unmet medical need and leverages its expertise to strive for solutions that improve health outcomes and dramatically improve people's lives. A biotechnology pioneer since 1980, Amgen has grown to be one of the world's leading independent biotechnology companies, has reached millions of patients around the world and is developing a pipeline of medicines with breakaway potential.