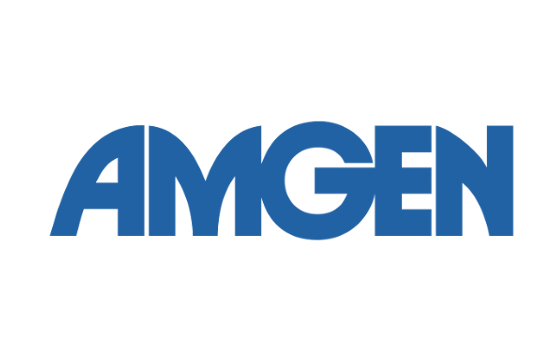 Amgen (NASDAQ:AMGN) announced that the U.S. Food and Drug Administration (FDA) approved Amgen's Supplemental Biologics License Application (sBLA) for Nplate® (romiplostim) to include new data in its U.S. prescribing information showing sustained platelet responses in adults with immune thrombocytopenia (ITP), a rare, serious autoimmune disease characterized by low platelet counts. The updated indication expands treatment with Nplate to newly diagnosed and persistent adult ITP patients who have had an insufficient response to corticosteroids, immunoglobulins or splenectomy. In December of last year, the FDAapproved another sBLA for Nplate in the treatment of pediatric patients with ITP.
"These new data are the first of their kind to prospectively examine treatment-free remission as an outcome for patients with ITP. Thirty-two percent of patients who received Nplate soon after an insufficient response to the first course of steroids maintained platelet response for at least six months without Nplate or any other ITP therapy," said David M. Reese, M.D., executive vice president of Research and Development at Amgen. "This approval will provide patients the opportunity to receive Nplate earlier in the course of their disease, potentially reducing their need for prolonged steroid use. We are excited to make Nplate available to more patients with this rare blood disorder."
The sBLA was based on an open-label, single-arm Phase 2 trial of adults with ITP diagnosed ≤ 6 months prior who had an insufficient response to first-line treatment, including corticosteroids (N=75). The median time from ITP diagnosis to study enrollment was 2.2 months. On the primary endpoint, the median number of months with platelet response (≥ 50 x 109/L) was 11 months during the 12-month treatment period (95% CI: 10, 11), with a median time to first platelet response of 2.1 weeks (95% CI: 1.1, 3.0). Additionally, 93% (70) of patients achieved one or more platelet responses during the 12-month treatment period. On the secondary endpoint, 32% (24) of patients achieved remission for at least six months, defined by maintaining a platelet count ≥ 50 x 109/L in the absence of Nplate and any medication for ITP (concomitant or rescue).
"Among adults with immune thrombocytopenia, there is a need for treatment options that can get patients to sustained remission," said Caroline Kruse, president and chief executive officer, Platelet Disorder Support Association. "The addition of this new data will help physicians and patients communicate and weigh the benefits and risks of treatment to find an appropriate treatment choice."
The safety profile of Nplate was similar across patients, regardless of ITP duration. The following adverse reactions (at least 5% incidence and at least 5% more frequent with Nplate compared with placebo or standard of care) occurred in Nplate patients with ITP duration up to 12 months: bronchitis, sinusitis, vomiting, arthralgia, myalgia, headache, dizziness, diarrhea, upper respiratory tract infection, cough, nausea and oropharyngeal pain. The adverse reaction of thrombocytosis occurred with an incidence of 2% in adults with ITP duration up to 12 months.
About the Phase 2 Study
The Phase 2 study was a single-arm, open-label study designed to assess the safety and efficacy of Nplate in adult patients who had an insufficient response (platelet count ≤ 30 x 109/L) to first line therapy (N=75). The median time from ITP diagnosis to study enrollment was 2.2 months. Prior ITP treatments included corticosteroids, immunoglobulins and anti-D immunoglobulins. Rescue therapies were permitted. Patients received single weekly SC injections of Nplate over a 12-month treatment period, with individual dose adjustments to maintain platelet counts (50 x 109/L to 200 x 109/L).
About Immune Thrombocytopenia (ITP) ITP is a rare, serious autoimmune disease characterized by low platelet counts in the blood (a condition known as thrombocytopenia) and impaired platelet production.(1) In the U.S., the estimated incidence of ITP is 6.1 per 100,000 adults annually.2 Nearly 20,000 people are newly diagnosed with ITP each year in the U.S.(2)
About Nplate® (romiplostim)
Nplate is a thrombopoietin (TPO) receptor agonist that mimics the body's natural TPO and is designed to increase platelet counts in patients with ITP.(3)
Please see full Prescribing Information and Medication Guide.
About Amgen Oncology
Amgen is searching for and finding answers to incredibly complex questions that will advance care and improve lives for cancer patients and their families. Our research drives us to understand the disease in the context of the patient's life - not just their cancer journey - so they can take control of their lives.
For the last four decades, we have been dedicated to discovering the firsts that matter in oncology and to finding ways to reduce the burden of cancer. Building on our heritage, Amgen continues to advance the largest pipeline in the Company's history, moving with great speed to advance those innovations for the patients who need them.
At Amgen, we are driven by our commitment to transform the lives of cancer patients and keep them at the center of everything we do.
About Amgen
Amgen is committed to unlocking the potential of biology for patients suffering from serious illnesses by discovering, developing, manufacturing and delivering innovative human therapeutics. This approach begins by using tools like advanced human genetics to unravel the complexities of disease and understand the fundamentals of human biology.
Amgen focuses on areas of high unmet medical need and leverages its expertise to strive for solutions that improve health outcomes and dramatically improve people's lives. A biotechnology pioneer since 1980, Amgen has grown to be one of the world's leading independent biotechnology companies, has reached millions of patients around the world and is developing a pipeline of medicines with breakaway potential.
1. National Organization for Rare Disorders. Immune Thrombocytopenia. https://rarediseases.org/rare-diseases/immune-thrombocytopenia/. Accessed on: October 10, 2019.
2. Weycker D, Hanau A, Hatfield M, et al. Primary immune thrombocytopenia in US clinical practice: incidence and healthcare burden in first 12 months following diagnosis. J Med Econ. 2019 Oct 9:1-9.
3 Nplate® (romiplostim) prescribing information, Amgen.