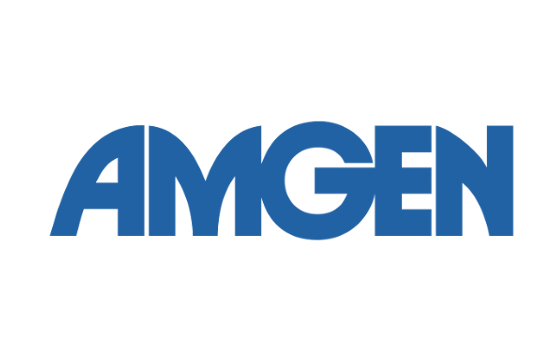 Amgen (NASDAQ:AMGN) and Allergan plc (NYSE:AGN) announced that the U.S. Food and Drug Administration (FDA) has approved KANJINTITM (trastuzumab-anns) for all approved indications of the reference product, Herceptin® (trastuzumab): for the treatment of HER2-overexpressing adjuvant and metastatic breast cancer and HER2-overexpressing metastatic gastric or gastroesophageal junction adenocarcinoma.
"The FDA approval of KANJINTI is an important milestone for our biosimilars portfolio, providing an additional treatment option for patients across three types of cancer," said David M. Reese, M.D., executive vice president of Research and Development at Amgen. "KANJINTI is the third biosimilar from our portfolio to receive FDA approval, highlighting our long-term commitment to providing patients with serious illnesses access to high-quality biological therapies."
KANJINTI was proven to be highly similar to, and to have no clinically meaningful differences from, Herceptin based on a comprehensive totality of evidence which included extensive comparative analytical, pharmacokinetic and clinical data. At the time of approval, KANJINTI is the only trastuzumab biosimilar to incorporate the evaluation of a single transition in the clinical study, demonstrating similar safety and immunogenicity in patients who were previously on Herceptin.
"KANJINTI is the second of four biosimilars from Amgen and Allergan's collaboration to be approved by the FDA," said David Nicholson, chief research and development officer at Allergan. "We are proud of the progress being made as we continuously strive to develop and deliver high-quality cancer therapies in collaboration with Amgen."
Amgen has a total of 10 biosimilars in its portfolio, three of which have been approved in the U.S. and three that are approved in the European Union (EU).
About KANJINTITM (trastuzumab-anns) in the U.S.
KANJINTI is a biosimilar to trastuzumab, a recombinant DNA-derived humanized monoclonal immunoglobulin G1 kappa antibody. The active ingredient of KANJINTI is a humanized monoclonal antibody that has the same amino acid sequence, structure and function as trastuzumab. KANJINTI has the same pharmaceutical dosage form and same strength after reconstitution as trastuzumab.
KANJINTI is currently not available commercially. This is not an offer for sale. The following information is derived from the approved label in the U.S.
In the U.S., KANJINTI is approved for:
Adjuvant Breast Cancer
KANJINTI is indicated for adjuvant treatment of HER2-overexpressing node-positive or node-negative (ER/PR-negative or with one high-risk feature*) breast cancer:
As part of a treatment regimen containing doxorubicin, cyclophosphamide and either paclitaxel or docetaxel
With docetaxel and carboplatin
As a single agent following multi-modality anthracycline-based therapy
Select patients for therapy based on an FDA-approved companion diagnostic for a trastuzumab product.
* High-risk is defined as ER/PR positive with one of the following features: tumor size >2 cm, age <35 years, or tumor grade 2 or 3.
Metastatic Breast Cancer
KANJINTI is indicated:
In combination with paclitaxel for the first line treatment of HER2-overexpressing metastatic breast cancer
As a single agent for treatment of HER2-overexpressing breast cancer in patients who have received one or more chemotherapy regimens for metastatic disease
Select patients for therapy based on an FDA-approved companion diagnostic for a trastuzumab product.
Metastatic Gastric Cancer
KANJINTI is indicated, in combination with cisplatin and capecitabine or 5-fluorouracil, for the treatment of patients with HER2-overexpressing metastatic gastric or gastroesophageal junction adenocarcinoma, who have not received prior treatment for metastatic disease.
Select patients for therapy based on an FDA-approved companion diagnostic for a trastuzumab product.
Please see the accompanying full Prescribing Information, including Boxed WARNINGS.
About the Amgen and Allergan Collaboration
In December 2011, Amgen and Allergan plc. (then Watson Pharmaceuticals, Inc.) formed a collaboration to develop and commercialize, on a worldwide basis, four oncology antibody biosimilar medicines. This collaboration reflects the shared belief that the development and commercialization of biosimilar products will not follow a pure brand or generic model and will require significant expertise, infrastructure, and investment to ensure safe, reliably supplied therapies for patients. Under the terms of the agreement, Amgen will assume primary responsibility for developing, manufacturing and initially commercializing the oncology antibody products.
About Amgen Biosimilars
Amgen is committed to building upon Amgen's experience in the development and manufacturing of innovative human therapeutics to expand Amgen's reach to patients with serious illnesses. Biosimilars will help to maintain Amgen's commitment to connect patients with vital medicines, and Amgen is well positioned to leverage its nearly four decades of experience in biotechnology to create high-quality biosimilars and reliably supply them to patients worldwide.
About Amgen Oncology
Amgen Oncology is searching for and finding answers to incredibly complex questions that will advance care and improve lives for cancer patients and their families. Our research drives us to understand the disease in the context of the patient's life - not just their cancer journey - so they can take control of their lives.
For the last four decades, we have been dedicated to discovering the firsts that matter in oncology and to finding ways to reduce the burden of cancer. Building on our heritage, Amgen continues to advance the largest pipeline in the Company's history, moving with great speed to advance those innovations for the patients who need them.
At Amgen, we are driven by our commitment to transform the lives of cancer patients and keep them at the center of everything we do.
About Amgen
Amgen is committed to unlocking the potential of biology for patients suffering from serious illnesses by discovering, developing, manufacturing and delivering innovative human therapeutics. This approach begins by using tools like advanced human genetics to unravel the complexities of disease and understand the fundamentals of human biology.
Amgen focuses on areas of high unmet medical need and leverages its expertise to strive for solutions that improve health outcomes and dramatically improve people's lives. A biotechnology pioneer since 1980, Amgen has grown to be one of the world's leading independent biotechnology companies, has reached millions of patients around the world and is developing a pipeline of medicines with breakaway potential.
About Allergan plc
Allergan plc (NYSE: AGN), headquartered in Dublin, Ireland, is a bold, global pharmaceutical leader. Allergan is focused on developing, manufacturing and commercializing branded pharmaceutical, device, biologic, surgical and regenerative medicine products for patients around the world.
Allergan markets a portfolio of leading brands and best-in-class products primarily focused on four key therapeutic areas including central nervous system, eye care, medical aesthetics and gastroenterology.
Allergan is an industry leader in Open Science, a model of research and development, which defines our approach to identifying and developing game-changing ideas and innovation for better patient care. With this approach, Allergan has built one of the broadest development pipelines in the pharmaceutical industry.
Allergan's success is powered by our global colleagues' commitment to being Bold for Life. Together, we build bridges, power ideas, act fast and drive results for our customers and patients around the world by always doing what is right.
With commercial operations in approximately 100 countries, Allergan is committed to working with physicians, healthcare providers and patients to deliver innovative and meaningful treatments that help people around the world live longer, healthier lives every day.