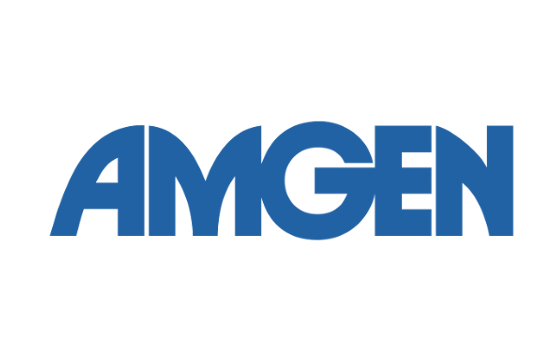 Amgen (NASDAQ: AMGN), along with leading community oncology networks, today announced the launch of Amgen Community Oncology Research Collaborators (ACORC), a new initiative to enhance access by community centers to innovative oncology clinical research. Fewer than one in 20 adult cancer patients in the U.S. have participated in a clinical trial. (1) The collaboration will allow Amgen to significantly expand its clinical research footprint to more than 200 patient care sites across the U.S. and help community centers reach more than 900,000 new patients each year with investigational medicines.
"About 80 percent of cancer patients across the U.S. are treated outside of an academic institute by a community oncologist, making it critical to expand clinical trials to include patients in the community setting,(2)" said Darryl Sleep, M.D., senior vice president of Global Medical and chief medical officer at Amgen. "Community oncologists are on the frontline and have significant insights that are instrumental in informing cancer research and clinical trials. By leveraging our collective expertise, Amgen hopes to expand our clinical research footprint to bring innovative trials to community centers as quickly as possible."
US Oncology Research and Translational Research In Oncology-US, Inc. (TRIO-US) and its joint work with the University of California, Los Angeles (UCLA) Clinical Research Unit have signed on as the first ACORC participants, with plans to include additional networks in 2019. This collaboration will provide community oncologists the opportunity to have their patients participate in clinical trials of investigational agents from Amgen's pipeline - including bispecific T cell engager (BiTE®) antibody constructs and novel small molecules. In addition, the collaboration will offer the opportunity to generate data through real-world evidence studies on currently available oncology products.
"US Oncology Research allows community-based oncologists to participate in clinical research studies at more than 155 locations across the country," said Michael Seiden, M.D., Ph.D., president, The US Oncology Network. "This collaboration will help include more patients in research designed to evaluate innovative investigational molecules. In turn, we look forward to sharing insights from these trials to help the development of new oncology medicines."
"We're excited to sign on as an ACORC participant to provide our physicians access to studies of new and potentially transformative investigational targets," said John Glaspy, M.D., M.P.H., TRIO director and member of the UCLA Jonsson Comprehensive Cancer Center. "With roots in Southern California, we look forward to working with our neighbors at Amgen now and into the future as we look to provide the best options to people living with cancer."
About Amgen Oncology
Amgen Oncology is searching for and finding answers to incredibly complex questions that will advance care and improve lives for cancer patients and their families. Our research drives us to understand the disease in the context of the patient's life - not just their cancer journey - so they can take control of their lives.
For the last four decades, we have been dedicated to discovering the firsts that matter in oncology and to finding ways to reduce the burden of cancer. Building on our heritage, Amgen continues to advance the largest pipeline in the Company's history, moving with great speed to advance those innovations for the patients who need them.
At Amgen, we are driven by our commitment to transform the lives of cancer patients and keep them at the center of everything we do.
About Amgen
Amgen is committed to unlocking the potential of biology for patients suffering from serious illnesses by discovering, developing, manufacturing and delivering innovative human therapeutics. This approach begins by using tools like advanced human genetics to unravel the complexities of disease and understand the fundamentals of human biology.
Amgen focuses on areas of high unmet medical need and leverages its expertise to strive for solutions that improve health outcomes and dramatically improve people's lives. A biotechnology pioneer since 1980, Amgen has grown to be one of the world's leading independent biotechnology companies, has reached millions of patients around the world and is developing a pipeline of medicines with breakaway potential.
1. American Cancer Society. The Basics of Clinical Trials. Available at: https://www.cancer.org/treatment/treatments-and-side-effects/clinical-trials/what-you-need-to-know/clinical-trial-basics.html. Accessed on May 3, 2019.
2. Amgen Data on File.