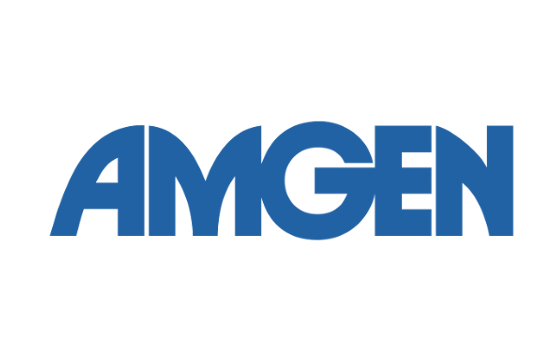 Amgen (NASDAQ:AMGN) announced that a Delaware jury delivered a verdict in Amgen's favor upholding the validity of two Amgen patents related to PCSK9 antibodies. These patents describe and claim antibodies, like Amgen's innovative Repatha® (evolocumab) product, that bind to a specific region on PCSK9 and reduce LDL-C levels in the body. This verdict follows a previous trial in March 2016 where Sanofi and Regeneron admitted infringement of Amgen's patents and where a prior jury also upheld the validity of Amgen's patents. The prior jury decision was partially reversed on appeal and the case was remanded to the district court for a new trial on two validity issues. In today's verdict, the jury found that the Amgen patents meet the legal requirements of written description and enablement.
"Today's decision protects intellectual property which is essential to innovators who are bringing forward new medicines for patients with serious diseases. Amgen scientists discovered and developed Repatha, which can play a key role in the fight against cardiovascular disease," said Robert A. Bradway, chairman and chief executive officer at Amgen. "We are thankful that the jury weighed the evidence carefully and recognized the validity of Amgen's patents."
Today's decision follows recent decisions in the European Patent Office and the Japanese Patent Office which also rejected challenges to the validity of Amgen's PCSK9 antibody patents brought by Sanofi, Regeneron and other potential competitors. Amgen is seeking to enforce these patents in the national courts in Europe and Japan against Sanofi and Regeneron.
About Repatha® (evolocumab)
Repatha® (evolocumab) is a human monoclonal antibody that inhibits proprotein convertase subtilisin/kexin type 9 (PCSK9). Repatha binds to PCSK9 and inhibits circulating PCSK9 from binding to the low-density lipoprotein (LDL) receptor (LDLR), preventing PCSK9-mediated LDLR degradation and permitting LDLR to recycle back to the liver cell surface. By inhibiting the binding of PCSK9 to LDLR, Repatha increases the number of LDLRs available to clear LDL from the blood, thereby lowering LDL-C levels.
Repatha is approved in more than 60 countries, including the U.S., Japan, Canada and in all 28 countries that are members of the European Union. Applications in other countries are pending.
About Amgen
Amgen is committed to unlocking the potential of biology for patients suffering from serious illnesses by discovering, developing, manufacturing and delivering innovative human therapeutics. This approach begins by using tools like advanced human genetics to unravel the complexities of disease and understand the fundamentals of human biology.
Amgen focuses on areas of high unmet medical need and leverages its expertise to strive for solutions that improve health outcomes and dramatically improve people's lives. A biotechnology pioneer since 1980, Amgen has grown to be one of the world's leading independent biotechnology companies, has reached millions of patients around the world and is developing a pipeline of medicines with breakaway potential.