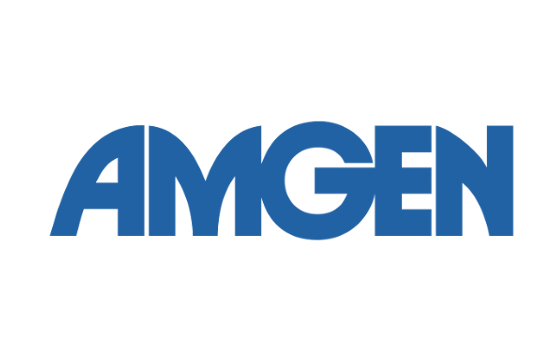 Amgen (NASDAQ:AMGN) announced that the National Medical Products Administration (NMPA) has approved a new indication for Repatha® (evolocumab) as the first PCSK9 inhibitor in China for adults with established atherosclerotic cardiovascular disease (ASCVD) to reduce the risk of myocardial infarction, stroke and coronary revascularization.
Low-density lipoprotein cholesterol (LDL-C) is one of the key modifiable risk factors for the development of cardiovascular disease.(1,2) Decades of studies have demonstrated that reductions in cardiovascular risk are proportional to absolute reductions in LDL-C levels, making LDL-C the primary treatment target for the reduction of cardiovascular events.(3,4) Yet, even among patients with cardiovascular disease currently taking a lipid-lowering therapy, many still do not meet recommended LDL-C goals and remain at risk for cardiovascular events.(5)
Repatha is an innovative biologic medicine proven to effectively lower LDL-C. It inhibits circulating proprotein convertase subtilisin/kexin type 9 (PCSK9) from binding to LDL receptors (LDLR). By inhibiting the binding of PCSK9 to LDLR, Repatha increases the number of LDLRs available to clear LDL from the blood, thereby significantly lowering LDL-C levels, and further preventing the risk of myocardial infarction and stroke.(6)
"The new expanded label in China is an important milestone providing high-risk patients, who are unable to control their LDL-C with statin therapy alone, with a new treatment option to help prevent life-changing heart attacks and strokes," said Murdo Gordon, executive vice president of Global Commercial Operations at Amgen. "This is also an important step for Amgen as we continue to bring innovative medicines to China and build our presence."
The approval of the extended label recognizes the positive findings from the 27,564-patient Repatha cardiovascular outcomes study (FOURIER). Compared to placebo plus statin therapy, patients on Repatha in combination with statin therapy, experienced a reduction in the risk of heart attack by 27 percent, the risk of stroke by 21 percent and the risk of coronary revascularization by 22 percent, accruing through the median 26 months of the study.(7) Moreover, the results from a FOURIER subanalysis demonstrated consistent efficacy and safety in the reduction of cardiovascular events using Repatha in Asian populations versus those from non-Asian backgrounds.(8)
"Cardiovascular disease has become one of the greatest health challenges facing Chinese citizens today," said Professor Changsheng Ma, Beijing Anzhen Hospital, Capital Medical University. "High levels of LDL-C have been proven to increase the risk of developing ASCVD. If such levels of LDL-C fail to be managed, patients will become increasingly susceptible to strokes and heart attacks. However, existing therapies have limitations and many patients fail to effectively control their LDL-C levels to prevent recurrent cardiovascular events. The approval of this new indication offers hope for patients who continue to struggle with achieving lower LDL-C levels, providing another treatment against cardiovascular events."
On July 31, 2018, Repatha was approved by the NMPA as the first PCSK9 inhibitor in China for the treatment of adults and adolescents over 12 years old with homozygous familial hypercholesterolemia (HoFH).
About Repatha® (evolocumab)
Repatha is a human monoclonal antibody that inhibits proprotein convertase subtilisin/kexin type 9 (PCSK9). Repatha binds to PCSK9 and inhibits circulating PCSK9 from binding to the low-density lipoprotein (LDL) receptor (LDLR), preventing PCSK9-mediated LDLR degradation and permitting LDLR to recycle back to the liver cell surface. By inhibiting the binding of PCSK9 to LDLR, Repatha increases the number of LDLRs available to clear LDL from the blood, thereby lowering LDL-C levels.(6)
Repatha is approved in more than 60 countries, including the U.S., Japan, Canada and in all 28 countries that are members of the European Union. Applications in other countries are pending.
Repatha Cardiovascular Outcomes (FOURIER) Study Design
FOURIER (Further Cardiovascular OUtcomes Research with PCSK9 Inhibition in subjects with Elevated Risk), a multinational Phase 3 randomized, double-blind, placebo-controlled trial, is designed to evaluate whether treatment with Repatha in combination with high- or moderate-intensity statin therapy compared to placebo plus statin therapy reduces cardiovascular events. The hard MACE composite endpoint is the time to cardiovascular death, myocardial infarction or stroke (key secondary endpoint). The extended MACE composite endpoint is the time to cardiovascular death, myocardial infarction, stroke, hospitalization for unstable angina or coronary revascularization (primary endpoint).
Eligible patients with high cholesterol (LDL-C =70 mg/dL or non-high-density lipoprotein cholesterol [non-HDL-C] =100 mg/dL) and established cardiovascular disease at more than 1,300 study locations around the world were randomized to receive Repatha subcutaneous 140 mg every two weeks or 420 mg monthly plus high- or moderate-intensity effective statin dose; or placebo subcutaneous every two weeks or monthly plus high- to moderate-intensity statin dose. Statin therapy was defined in the protocol as at least atorvastatin 20 mg or equivalent daily with a recommendation for at least atorvastatin 40 mg or equivalent daily where approved. The study was event driven and continued until at least 1,630 patients experienced a key secondary endpoint.
About Amgen in the Cardiovascular Therapeutic Area
Building on more than three decades of experience in developing biotechnology medicines for patients with serious illnesses, Amgen is dedicated to addressing important scientific questions to advance care and improve the lives of patients with cardiovascular disease, the leading cause of morbidity and mortality worldwide.1 Amgen's research into cardiovascular disease, and potential treatment options, is part of a growing competency at Amgen that utilizes human genetics to identify and validate certain drug targets. Through its own research and development efforts, as well as partnerships, Amgen is building a robust cardiovascular portfolio consisting of several approved and investigational molecules in an effort to address a number of today's important unmet patient needs, such as high cholesterol and heart failure.
About Amgen
Amgen is committed to unlocking the potential of biology for patients suffering from serious illnesses by discovering, developing, manufacturing and delivering innovative human therapeutics. This approach begins by using tools like advanced human genetics to unravel the complexities of disease and understand the fundamentals of human biology.
Amgen focuses on areas of high unmet medical need and leverages its biologics manufacturing expertise to strive for solutions that improve health outcomes and dramatically improve people's lives. A biotechnology pioneer since 1980, Amgen has grown to be the world's largest independent biotechnology company, has reached millions of patients around the world and is developing a pipeline of medicines with breakaway potential.
1. World Health Organization. Cardiovascular diseases (CVDs) fact sheet. http://www.who.int/mediacentre/factsheets/fs317/en/ Accessed January 2019.
2. Yusuf, S., et al. Effect of potentially modifiable risk factors associated with myocardial infarction in 52 countries (the INTERHEART study): case-control study. Lancet 364, 937-952 (2004).
3. Ference, B.A., et al. Low-density lipoproteins cause atherosclerotic cardiovascular disease. 1. Evidence from genetic, epidemiologic, and clinical studies. A consensus statement from the European Atherosclerosis Society Consensus Panel. European Heart Journal 38, 2459-2472 (2017).
4. Wadhera, R.K., Steen, D.L., Khan, I., Giugliano, R.P. & Foody, J.M. A review of low-density lipoprotein cholesterol, treatment strategies, and its impact on cardiovascular disease morbidity and mortality. J Clin Lipidol 10, 472-489 (2016).
5. Zhao S, Wang Y, Mu Y, Yu B, Ye P, Yan X, Li Z, Wei Y, Ambegaonakr BM, Hu D, Prevalence of dyslipidaemia in patients treated with lipid-lowering agents in China: results of the DYSlipidemia International Study (DYSIS), Atherosclerosis (2014), DOI: 10.1016/ j.atherosclerosis.2014.05.916.
6. Repatha Prescribing Information; Amgen, Thousand Oaks, CA, 2018.
7. Sabatine MS, Giugliano RP, Keech AC, et al. Evolocumab and Clinical Outcomes in Patients with Cardiovascular Disease. N Engl J Med. DOI: 10.1056/NEJMoa1615664.
8. Keech, A.C., et al. Efficacy and Safety of Long-term Evolocumab Use in Asian Versus Other Subjects: the FOURIER Trial. Presented at ACC Asia Conference 2018 (2018).