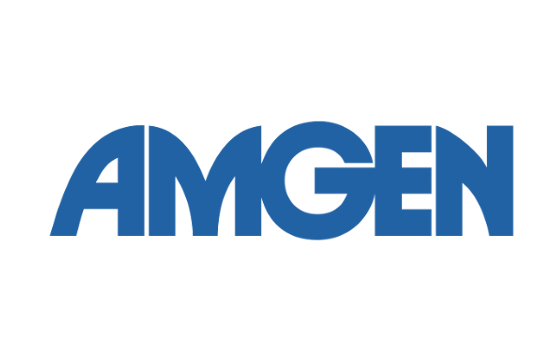 Amgen (NASDAQ:AMGN) and the Lazarex Cancer Foundation, a non-profit organization focused on improving patient access to cancer clinical trials, have teamed up to support more equitable access to clinical trials for cancer patients in the U.S. Through a corporate donation, Amgen has contributed $2 million to Lazarex's IMPACT (IMproving Patient Access to Cancer Clinical Trials) program, which is focused on improving patient enrollment, retention, minority participation and equitable access in oncology trials.
IMPACT aspires to create a new standard in clinical trial outreach allowing all cancer patients, regardless of their ability to pay for travel and other expenses, to participate in clinical trials evaluating new cancer treatment options. It also recognizes that higher enrollment in clinical trials overall may contribute to potential development of new cancer treatments and support participation of diverse patient populations.
"Clinical trials are critical to advancing new oncology treatments and can also serve as a lifeline for cancer patients who may only have a few options left," said Robert A. Bradway, chairman and chief executive officer at Amgen. "We are pleased to support the Lazarex Cancer Foundation's efforts to create more equitable access to clinical trials for cancer patients and improve minority participation in clinical trials, regardless of their circumstances."
According to Representation of Minorities and Women in Oncology Clinical Trials between the years of 2003 and 2016, 83 percent of 55,689 clinical trial enrollees were white, 6 percent were African-American, 5.3 percent were Asian, 2.6 percent were Hispanic, and 2.4 percent were classified as "other." (1)
"We commend Amgen's decision to join forces with Lazarex to support access to enrollment in clinical trial to diverse patients," said Dana Dornsife, founder of Lazarex Cancer Foundation. "Thanks to Amgen's support of IMPACT, we can optimize the resources we have and get all stakeholders working to provide more opportunities to patients and more opportunities for therapeutic advancement."
IMPACT recently concluded a three-year pilot study at Massachusetts General Hospital and Harvard University. During that time, it demonstrated a 29 percent increase in overall patient enrollment and doubled minority participation. IMPACT is presently launching at the University of California, San Francisco (UCSF) Helen Diller Family Comprehensive Cancer Center and the University of Southern California (USC) Norris Comprehensive Cancer Center with plans for further expansion in 2019. A study published in Cancer in 2014 found that only two percent of clinical trials run by the National Cancer Institute focus on any racial or minority population as their primary emphasis. (2)
About Amgen's Commitment to Oncology
Amgen Oncology is committed to helping patients take on some of the toughest cancers, such as those that have been resistant to drugs, those that progress rapidly through the body and those where limited treatment options exist. Amgen's supportive care treatments help patients combat certain side effects of strong chemotherapy, and our targeted medicines and immunotherapies focus on more than a dozen different malignancies, ranging from blood cancers to solid tumors. With decades of experience providing therapies for cancer patients, Amgen continues to grow its portfolio of innovative and biosimilar oncology medicines.
About Amgen
Amgen is committed to unlocking the potential of biology for patients suffering from serious illnesses by discovering, developing, manufacturing and delivering innovative human therapeutics. This approach begins by using tools like advanced human genetics to unravel the complexities of disease and understand the fundamentals of human biology.
Amgen focuses on areas of high unmet medical need and leverages its expertise to strive for solutions that improve health outcomes and dramatically improve people's lives. A biotechnology pioneer since 1980, Amgen has grown to be one of the world's leading independent biotechnology companies, has reached millions of patients around the world and is developing a pipeline of medicines with breakaway potential.
About Lazarex Cancer Foundation
Lazarex Cancer Foundation is committed to improving the outcome of cancer care, giving hope, dignity and life to advanced stage cancer patients and the medically underserved by providing assistance with costs for FDA clinical trial participation, identification of clinical trial options, community outreach and engagement. We provide resources for cancer patients who have been told they have no other options, but who are not yet done with their journey in life and refuse to give up.
1. Duma, N et al. "Representation of Minorities and Women in Oncology Clinical Trials: Review of the Past 14 Years". Journal of Oncology Practice.2018 14:1. e1-e10
2. Chen, MS et al. "Twenty Years Post-NIH Revitalization Act: Renewing the Case for Enhancing Minority Participation in Cancer Clinical Trials". Cancer. 2014 April 1; 120(0 7): 1091-1096. doi:10.1002/cncr.28575.